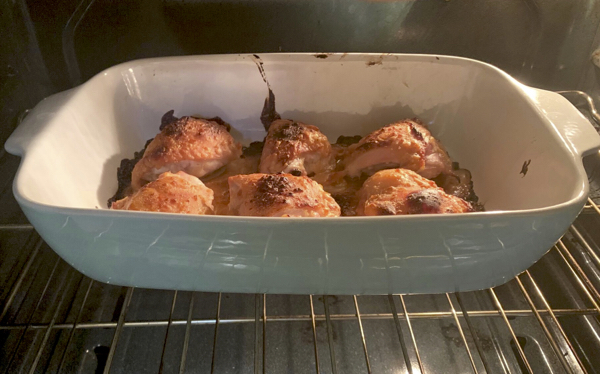 A BIG thank you to Murray's Chicken for sponsoring today's post.
Running short on time this week?  This easy recipe is done and ready to eat in just 45 minutes!   These Mustard Maple Chicken Thighs are just about the easiest chicken dish you'll make all week, and are packed with flavor!
First, the thighs are coated in a delicious sauce that has sweet undertones with a spicy kick.  Then, pop the thighs in the oven and bake for 45 minutes.  The result?  Moist and flavorful chicken with so much flavor!  Trust me, the combination of Dijon mustard and maple syrup is SO delicious!
So… are you ready to make this baked maple mustard chicken?  Let's get started!