I may get
paid
for ads or purchases made through links in this post.
A BIG thank you to A-GAME for sponsoring today's post.
As the scorching Arizona summer comes to an end and the temperatures cool off, it's the perfect opportunity for me to get back outside and enjoy the great outdoors! Whether it's a leisurely stroll through a local park, a hike in the rugged desert terrain, or simply lounging in my backyard, there's something truly special about embracing nature in this season.
However, it's crucial to remember that even as the heat subsides, staying properly hydrated remains a top priority. Taking regular sips of your drink throughout your outdoor adventures is key to ensuring you're well-hydrated.
So, before you head outdoors, check out my top tips for staying hydrated all year long…
1. Dress for the Weather
If you have the opportunity to step outside, it's important to take some positive steps. Alongside carrying a drink and applying sunscreen, consider the clothing you wear as a helpful precaution. Choose outfits that promote comfort and help regulate your body temperature, ensuring you stay refreshed and avoid any discomfort or overheating.
Here are some good suggestions to keep in mind:
A hat with a wide brim can provide a stylish way to shield your face from the sun.
Opt for loose-fitting, breathable clothing to keep you feeling comfortable and at ease.
Light-colored clothing can add a touch of brightness to your day while also keeping you cool.
Don't forget to sport sunglasses with UV protection for a touch of flair and eye safety.
For those who frequently enjoy the outdoors in warmer climates, consider investing in clothing and accessories designed with a high Ultraviolet Protection Factor (UPF), akin to the sun protection factor (SPF) found in sunscreen. This way, you can make the most of your time in the sun, all while feeling comfortable and well-prepared.
2. Stay Cool
If you reside in an area prone to experiencing intense heatwaves, it's crucial to be particularly mindful of maintaining proper hydration when venturing outdoors. Exposure to high temperatures can lead to rapid dehydration. In addition to your body's regular hydration needs, you may lose an additional half-liter of fluids per hour when at rest, and even more if you're engaged in physical activity or exercising.
If possible, remain indoors during the peak of daily temperatures. Avoid exerting yourself by running or engaging in strenuous exercise in extreme heat. Not only does dehydration occur more swiftly, but there's also an increased risk of exhaustion or heatstroke. Wait until the weather cools down to enjoy longer outdoor activities. Allow your workout to challenge you, not the heat.
3. Eat Water-Rich Fruits and Vegetables
Did you know that you can obtain water not only by drinking it, but also by incorporating it into your diet? This holds true for most foods, with fruits and vegetables standing out for their remarkably high water content. For instance, apples consist of over 80% water, while leafy greens can reach levels as high as 90%. Remarkably, certain produce like cucumbers can even be as much as 96% water.
Make a conscious effort to include a minimum of four or five servings of fruits and vegetables in your daily diet. Consider starting your day with some berries or a banana. Opt for an apple as your afternoon snack. Make sure that your dinner includes a leafy green salad and/or a variety of vegetables on the side.
4. Take Hydration Breaks when Exercising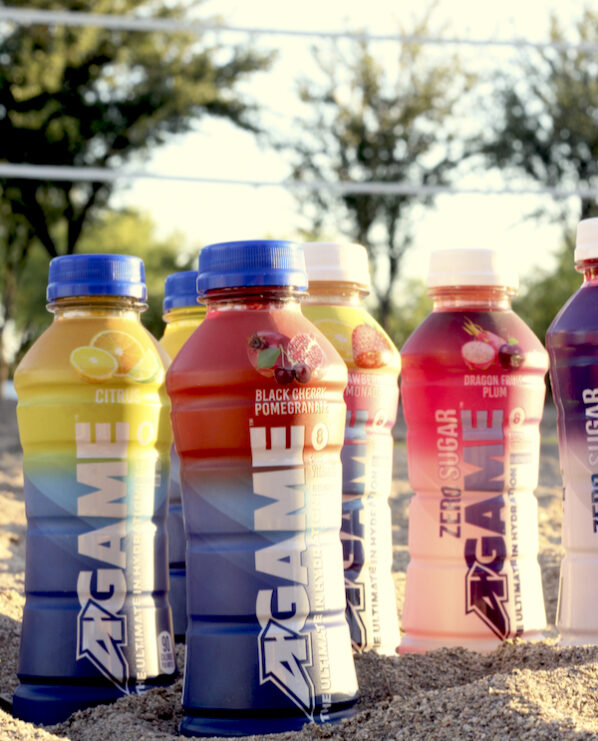 Taking hydration breaks during exercise is essential for maintaining performance and overall well-being. It's easy to underestimate how much fluid the body loses during physical activity, so it's crucial to replenish it regularly.
Staying hydrated isn't just about quenching your thirst, it's about supporting your muscles, regulating body temperature, and ensuring your body functions optimally. So, don't forget to grab that water bottle or sports drink and take a moment to hydrate. Your body will thank you!
5. Drink Sports Drinks like A-GAME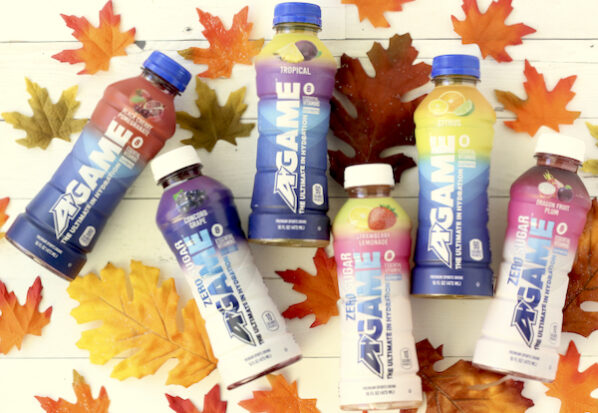 Water is always a great choice for hydration, but when training in hot temperatures for more than 90 minutes, water alone might not be enough.
A sports drink can provide the electrolytes and fluids that your body has lost when you sweat, which can help give you more energy during a long hot practice.
You'll love A-GAME! It's an innovative hydration beverage packed with vitamins and electrolytes so that you can perform at your best. With a punch of real fruit flavor, A-GAME is game-changing hydration! You'll get electrolytes and minerals from unrefined sea salt, 8 essential vitamins, and no fake ingredients!
You can choose from fun flavors like Citrus, Dragon Fruit Plum, Black Cherry Pomegranate, Strawberry Lemonade, Tropical, or Concord Grape.
If you're looking to limit your sugar intake, each flavor also comes in a Zero-Sugar alternative!
So what are you waiting for? Give A-GAME Sports Drinks a try for yourself!
View all A-GAME products and get yours HERE.
So, what are your favorite Tips for Staying Hydrated All Year Long?
Share with us in the comments below!