Conceal your cash and valuables with this easy tutorial for How to Make a Book Safe!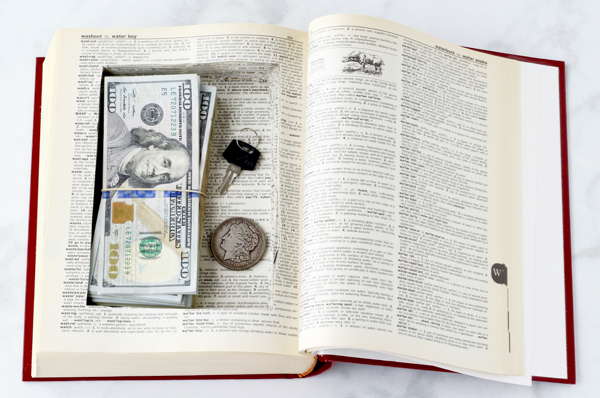 You work hard to Make Money, so you want to keep it safe, right?  A secret dictionary book safe is a brilliant way to hide old coins, money, a key to your main safe, and other valuables!  This easy DIY project hollows out your book creating the perfect hiding place!
Diversion Safes are one of the easiest places to hide things… and because this one is made from a real book, no one would suspect it held your hidden stash!  Seriously… who looks in your dictionary for money?   You'll just love the peace of mind knowing that your valuables are hidden and safe.  Plus… this secret compartment book also makes a seriously fun gift, too!
Are you ready to learn How to Make a Book Safe?  Here's what you'll do…