Satisfy your cookie cravings with these insanely delicious Orange Crinkle Cookies!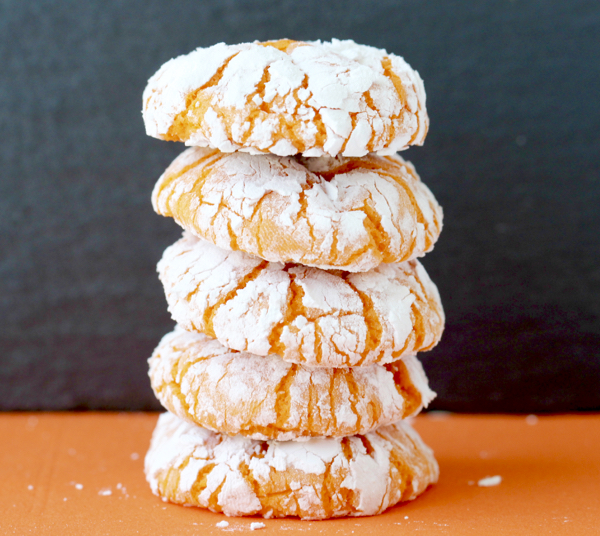 Looking for an easy dessert to take to the party or another fun Cookie Recipe to finish off dinner tonight?  These Orange Crinkle Cookies from cake mix are the perfect ending to any day!  Even better, you'll only need 4 ingredients!
I'm warning you though… these cookies have a habit of disappearing at an alarming rate!  Who can resist soft, warm, homemade powdered sugar cookies?  I sure can't!  Are you ready to get baking?
Here's what you'll need to make these orange burst crinkle cookies…