Crank up the flavor at your dinner table tonight with these easy Crockpot Sweet and Sour Pork Chops!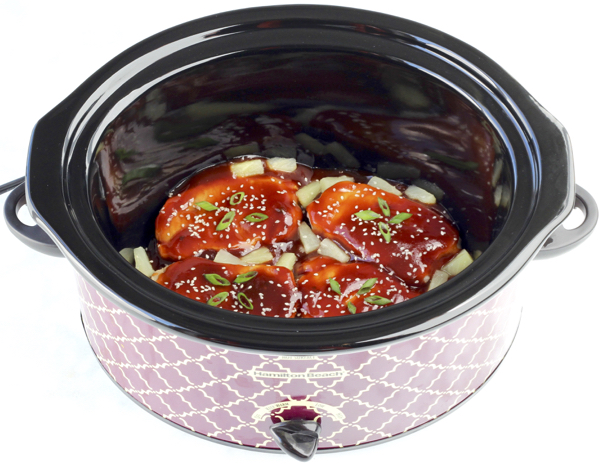 Do you ever feel like those takeout boxes of sweet and sour pork are never enough?  Skip the takeout tonight and make a big batch of your very own sweet and sour pork chops at home!  The delicious combination of sweet pineapple and tangy sweet and sour sauce makes these pork chops the king of easy weeknight dinners!
So, if you're on the hunt for an easy slow cooker supper, be sure to give these Crockpot Sweet and Sour Pork Chops a try this week.  You'll be so glad you did!
Go grab your Crockpot and let's get this dinner started!
You'll just need these 4 ingredients…