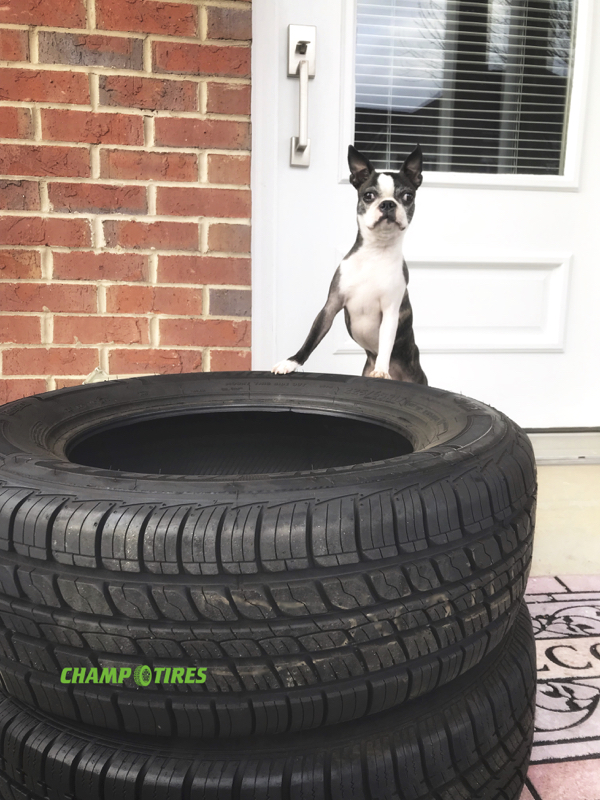 A BIG thank you to Champtires for sponsoring today's post.
Are you wondering how to save money on tires?  It's never fun spending money on tires, so why pay full price when you don't have to?  Did you know, you can save up to 80% off when you buy new and premium used tires from Champtires?  You just can't beat savings like that!  While Champtires does sell new tires, high quality used tires are their specialty.  Every tire that enters Champtires' warehouse is air-tested and quality-checked, so you can be confident you're getting only the highest quality used tires!  Plus… you can even buy them online and have them shipped to your door or straight to your auto body shop!
For example… do you only need to buy one or two tires?  Champtires has a huge inventory of over 30,000 tires in stock, so you'll be able to find the size, tread depth and even brand to match your remaining tires on your vehicle.  In the last couple of years the cost of rubber has dramatically increased causing the price of brand new tires to skyrocket.  So even if you only need to replace one tire, buying premium used tires from Champtires is much more affordable than buying new.  Check out Champtires' prices for yourself!