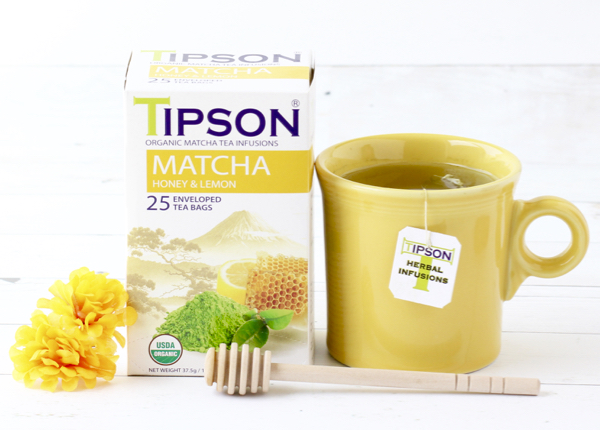 A BIG thank you to Tipson Tea for sponsoring today's post.
It's that time of year again!  The leaves are about to change colors and that chill in the air is on its way!  So it's the perfect time to sit back and relax with a cozy cup of tea!
On the hunt for some fun new tea flavors?  Tipson has a massive line of Matcha, Turmeric and Moringa teas with innovative blends.  Supplied directly from the luscious tea gardens of Sri Lanka within weeks of harvesting, Tipson offers a healthy, invigorating drink that is both soothing and stimulating.  Are you ready for the best part?   There's a variety of flavors to suit every palate!
Are you ready to take your tea to the next level?  Read on to meet your new favorite teas…