I may get
paid
for ads or purchases made through links in this post.
This delicious Chicken Quesadilla Recipe is such a fun and easy weeknight meal!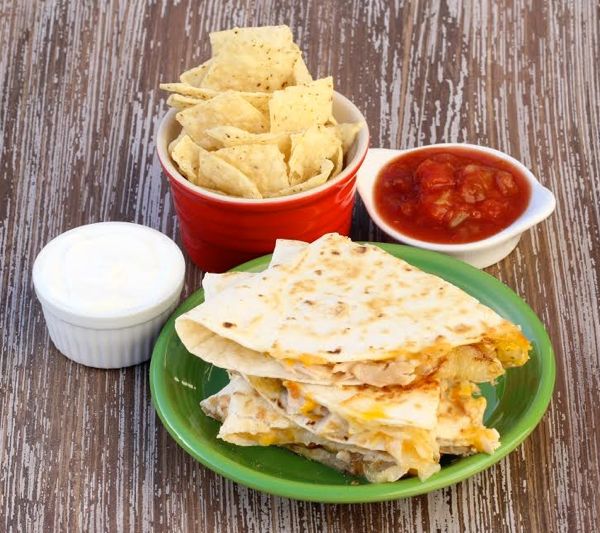 These Easy Chicken Quesadillas are so yummy!  Seriously… nothing is more satisfying after a long busy day than biting into a cheesy Quesadilla filled to overflowing with chicken, onions, and chiles. 🙂
This Chicken Quesadilla Recipe is so easy to make, I've decided to make my Quesadillas at home in the future and skip those expensive restaurant bills.  Are you ready to experience a little bite of heaven?  Here's what you'll need…
Related: 
Chicken Quesadilla Recipe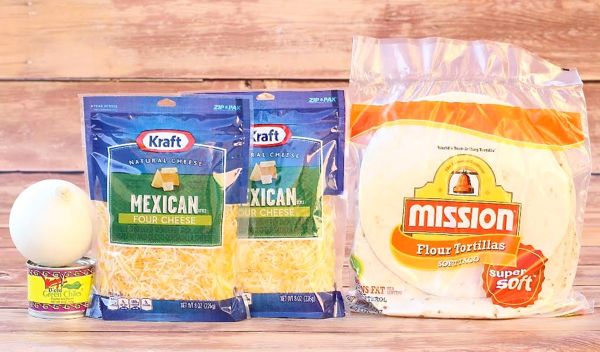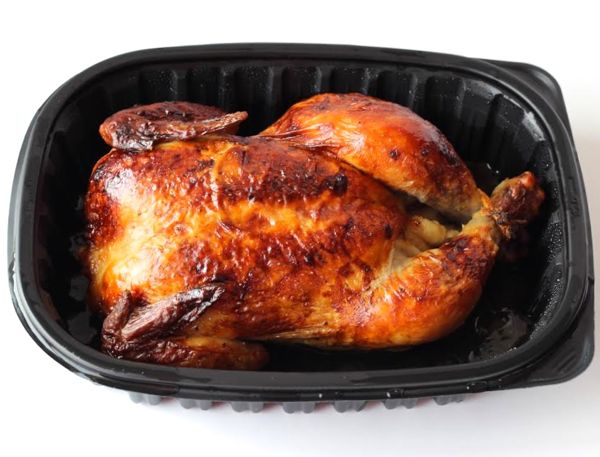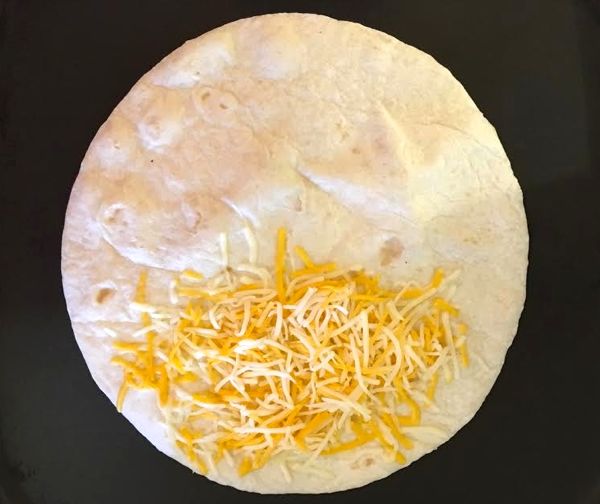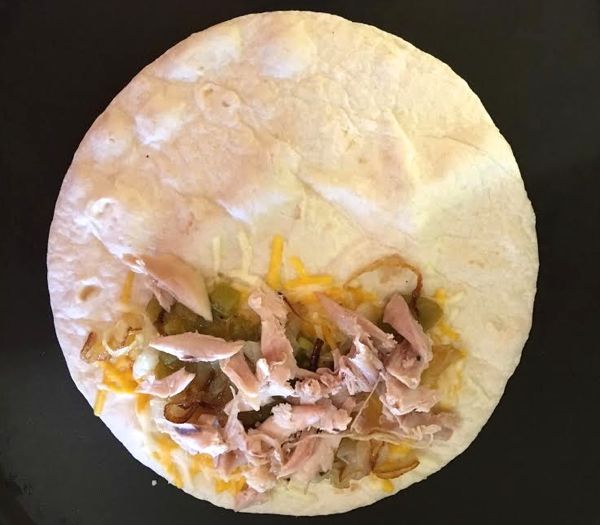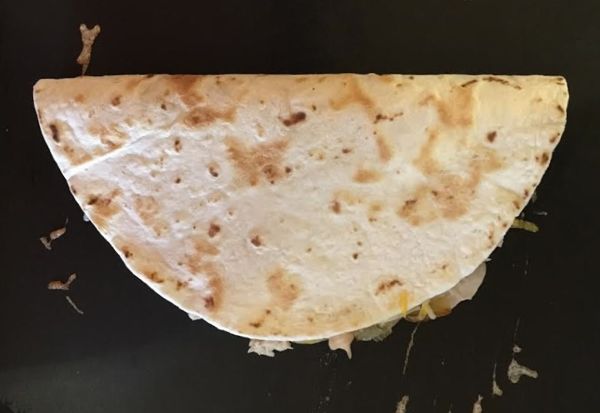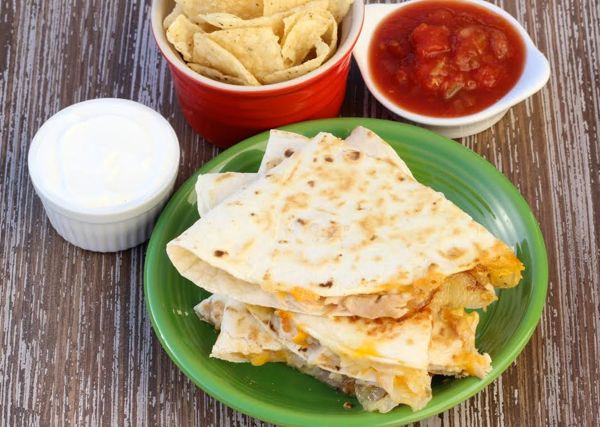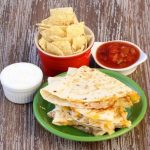 Print Recipe
Easy Chicken Quesadilla Recipe
This delicious Chicken Quesadilla Recipe is such a fun and easy weeknight meal!
Ingredients
Soft Taco Flour Tortillas

10 tortillas per package

4

ounces

Green Chiles

1

White Onion

Sauteed

16

ounces

shredded Mexican Cheese

two 8 oz. bags

1

cooked Rotisserie Chicken

Shredded
Instructions
Remove skin from Rotisserie Chicken, and discard.

Shred Rotisserie Chicken meat using two forks, and set aside.

Slice Onion, and sauté in nonstick pan over medium heat in 1/4 cup olive oil, then set aside.

Heat large flat frying pan on stove over medium-high heat.

Brown 1 side of Tortilla for 30 seconds, flip and brown opposite side of Tortilla for 30 seconds, flip and begin building your quesadilla!

Sprinkle 1/4 cup Cheese on half of Tortilla.

Spread out 2 tsp. Green Chiles on top of Cheese.

Place 1 tbsp. sautéed Onions on top of Chiles.

Spread out 2 tbsp. shredded Chicken over Onions.

Sprinkle 1/4 cup Cheese on top of chicken.

Close up Tortilla, press down on top with spatula, and cook for 15 more seconds on each side.

Remove from skillet, tranfer to cutting board, and slice with a pizza cutter.

Serve with a side of Sour Cream and Salsa. Enjoy!
What You'll Need for This Recipe:

Craving more delicious Dinner Recipes? Get inspired below…
Looking for a quick and easy Crockpot dinner this week?  Satisfy your homestyle comfort food cravings with these tender and juicy country smothered pork chops! This delicious Slow Cooker meal will fast become a family favorite!

Have you ever found the idea of cooking a whole chicken just a wee bit daunting?  No need to worry… cooking a whole chicken in your slow cooker is actually ridiculously simple with this Easy Whole Chicken Crock Pot Recipe!  Just 5 Ingredients and so delicious!
Whether you're planning a party and need an Appetizer, need a side for Taco Tuesday, or just have a snack attack coming on… this heavenly Cowboy Caviar Recipe is for you!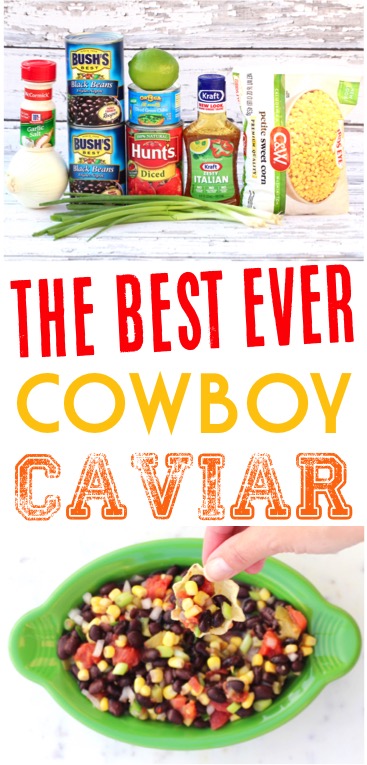 Wondering how to make quick and easy One Pot Chili?  You'll love warming up this Fall with this savory One Pot Chili Recipe!  Just dump the ingredients into your pot, heat it up, and you're done!  It's really that easy!

This yummy Slow Cooker Italian Herb Chicken Recipe is a the perfect quick prep weeknight dinner option!  The combination of onion, garlic, Italian seasoning, and melted mozzarella cheese makes this chicken Slow Cooker Recipe pretty much irresistible!

Are you running short on time but still want to enjoy a delicious dinner?  Instant Pot Goulash to the rescue!  It's the ultimate comfort food that's perfect for those busy weeknights, done and ready to eat in less than 30 minutes!  How nice is that?!

Simplify your weeknight dinners with this savory Slow Cooker Greek Chicken Recipe!  The delicious combination of exotic Greek flavors with olives and feta cheese will be a family favorite.

Are you wondering how to make pork chops in the Crockpot?  The flavor-packed ranch dressing and cream of chicken soup adds amazing flavor to this Crockpot Ranch Pork Chops Recipe.  With just 4 ingredients, this slow cooker pork chops recipe is the perfect option for a quick and easy dinner!

Looking for an easy dinner recipe that your whole family will love?  This yummy Panda Express Orange Chicken Recipe is way better than takeout!  This easy diner is seriously easy to make.  Just dump the ingredients into a crockpot, close the lid, and walk away!

Wondering how to make white bean chicken chili?  This easy One Pot White Chicken Chili Recipe is loaded with delicious, savory flavors and will warm you to the toes!  A big protein-packed bowl is one easy way to satisfy hunger!

It's time to give your Crescent Rolls a serious makeover!  That's right… with just a few delicious ingredients, you can create the perfect side for your Italian dinner this week.  This Garlic Parmesan Crescent Rollsrecipe couldn't be easier and the result is pure deliciousness!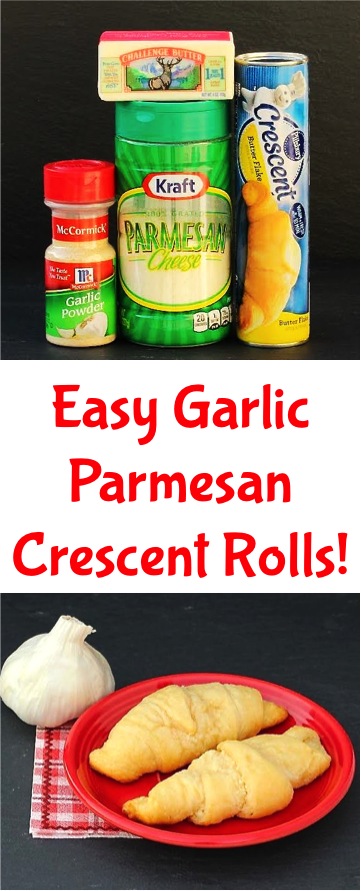 This Crock Pot BBQ Chicken Recipe will revolutionize your weeknight dinner menu!  You just can't go wrong with the delicious flavors of Barbecue, Coke, Bacon, and Cheddar Cheese!  Go grab your Slow Cooker, and let's get to it!

Impress all of your friends at your next cook out or dinner party with this incredibly delicious and EASY Grilled Lobster Tail Recipe!  Just 4 ingredients, and you'll be the superstar of the grill!

What happens when you take your favorite drink, boneless skinless chicken breasts, and a Crock Pot?  An over-the-top delicious meal… that happens to be crazy easy, that's what!  This delicious Crock Pot Lemonade Chicken Recipe is just the perfect blend of savory, and will fast become a family favorite!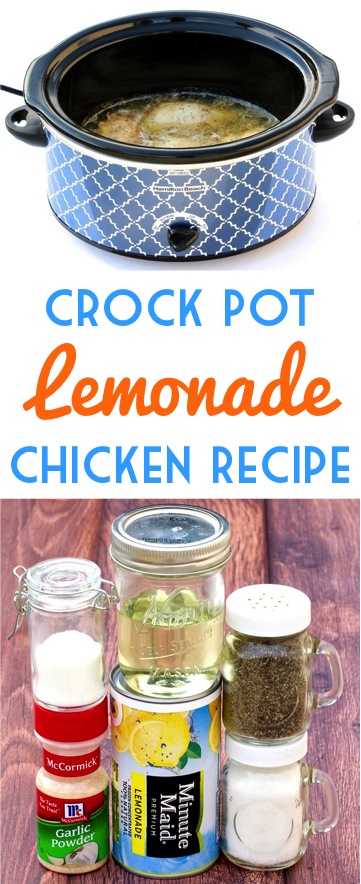 Do you need an easy BBQ Recipe to serve up at your next backyard cookout?  This easy Barbecue Steak Bites Recipe is the definition of deliciousness!  Plus, it's so easy to make you might have just found your new favorite Grilling Recipe!
That's right… our favorite summer drink also makes a ridiculously delicious chicken marinade!  The blend of savory garlic and lemonade tang make the flavors pop!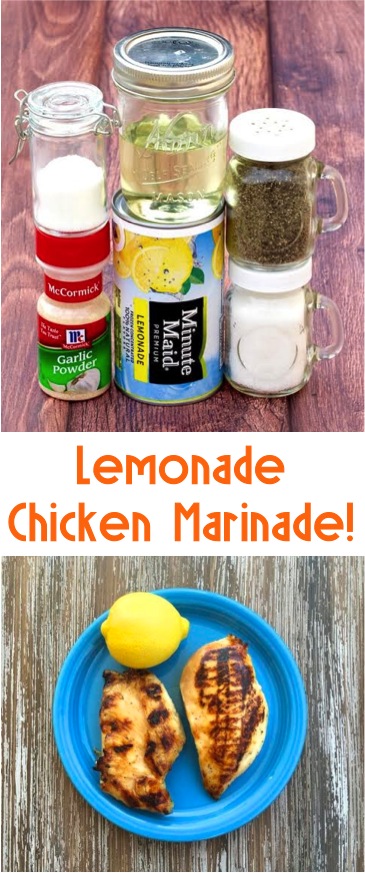 This savory Grilled Mexican Style Corn will be the best Corn on the Cob you've ever tasted!  This Mexican Corn is the just like the corn you can get from the authentic street vendors in Mexico.  Seasoned to perfection and exploding with flavor!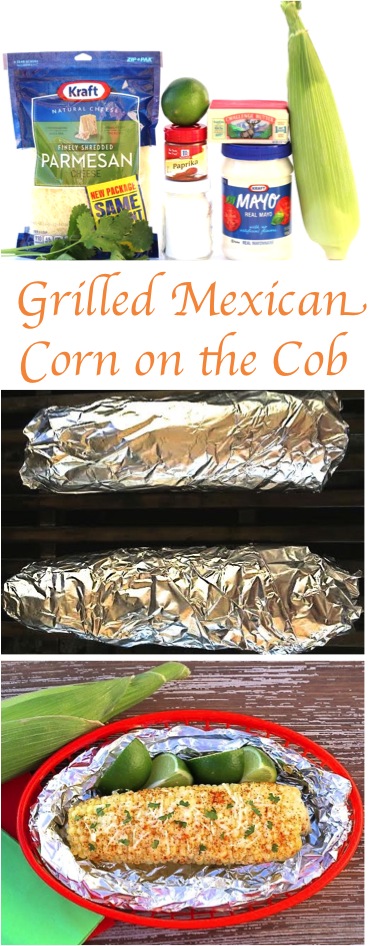 So don't miss out!  Join us to get the latest DIY Thrill Projects, Easy Recipes, DIY Hacks and more right here…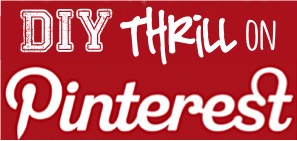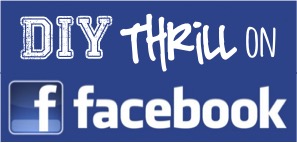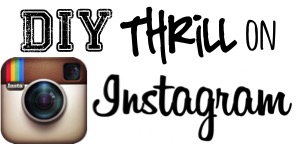 Tried this Chicken Quesadilla Recipe?
Share with us in the comments below!