Get those grocery bags tidy and organized with this easy DIY Grocery Bag Dispenser!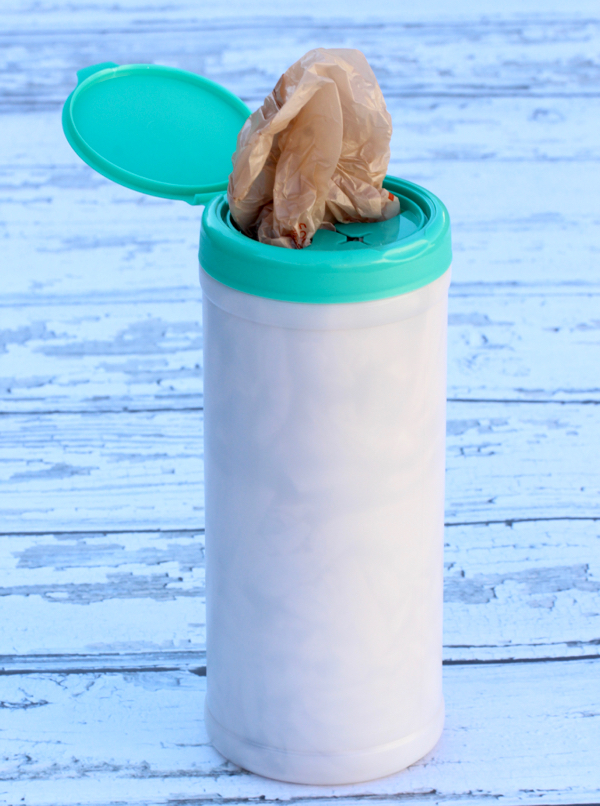 Are grocery bags taking over your kitchen? Take control of the clutter with this easy DIY Grocery Bag Dispenser!
This Grocery Bag Dispenser is perfect for use in the kitchen, around the house, on a road trip, camping, and even in your RV. Prepare to have your life simplified!  Now are you ready to get organized?
DIY Grocery Bag Dispenser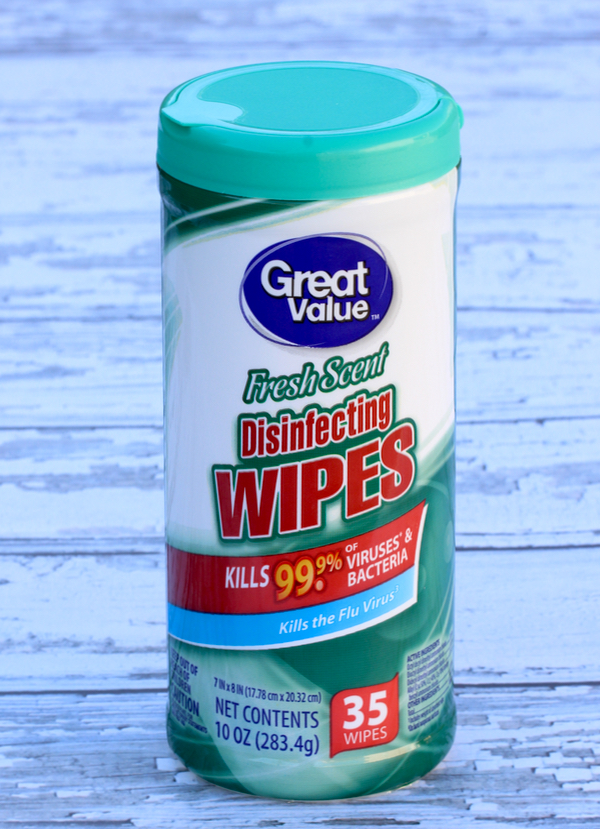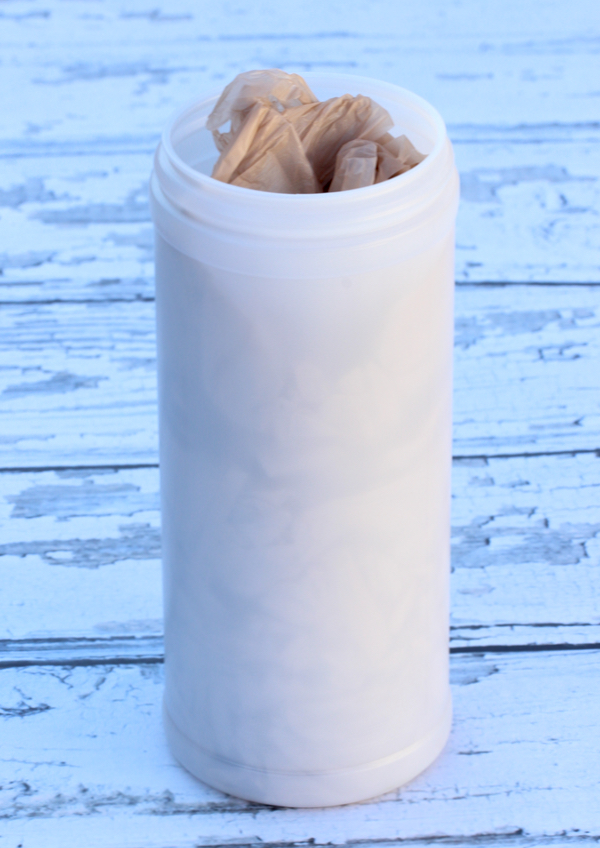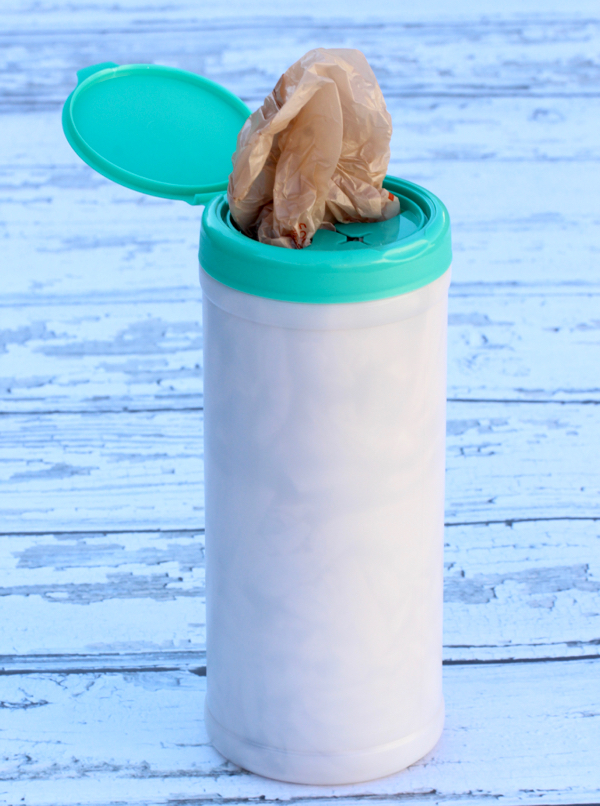 Supplies Needed:
1 Empty Disinfecting Wipes Container
Grocery Store Garbage Bags
Instructions:
Remove lid and label from Disinfecting Wipes Container.
Thoroughly wash out and dry empty Disinfecting Wipes Container.
Stuff Grocery Store bags into Disinfecting Wipes Container and pop the lid back on.
The next time you need a grocery bag simply pull one out from your new dispenser.  How easy was that?!
Looking for some more clever DIY Tips and Tricks? Get inspired below…
Are you looking for some fun beach decor for your home?  This DIY Seashell Night Light is such a fun way to incorporate some beach style into your home!  I found this shell while walking along the shore of southern California and thought it would be perfect for a beach inspired night light!  It's so simple to make, and I love how it looks both during the day and night!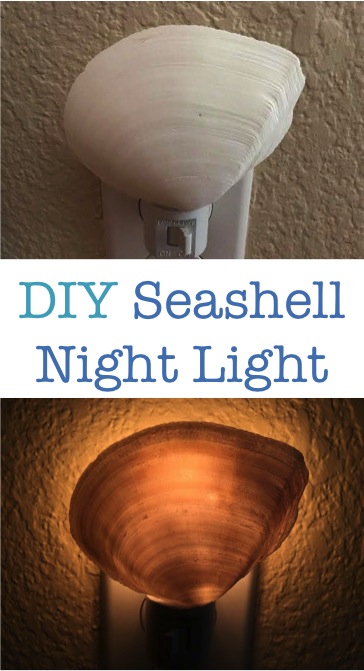 You can never predict those nights when the power will go out, but you'll love having this Altoid Tin Candle on hand!  It's the ultimate compact survival essential for those unexpected emergency situations!

In addition to having a Homemade Survival Kit on hand, take a few minutes to put together a DIY Mini Survival Kit!  These Mini Survival Kits are quick and simple to make, and the perfect addition to your hiking backpack, camping gear, or your car's glovebox.  Go grab an empty Altoid tin, and let's get started!
Do you need a simple way to crank up the volume on your phone?  This DIY Phone Speaker will amplify your phone speakers for a more enjoyable experience when listening to your favorite songs and will also help you to not sleep through your alarm in the the morning.  You're  going to love this crazy easy DIY Phone Speaker mason jar trick!

Heading out of town or just looking for some simple ways to make your home more secure? These DIY Home Security Tricks are perfect for keeping your home more secure this fall!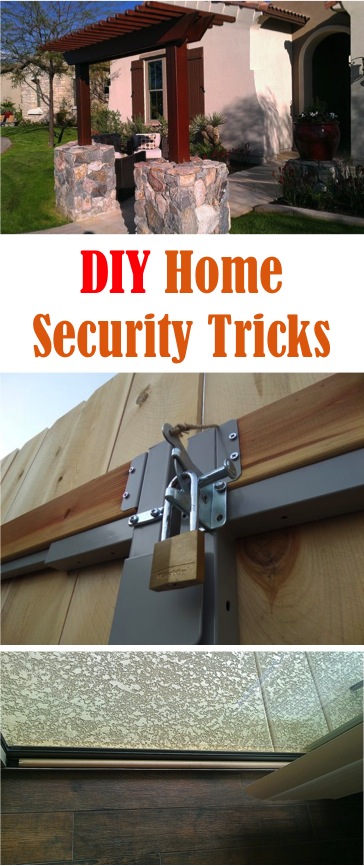 Have you ever forgotten to shut the garage door, lock the doors, or turn the coffee maker off?  So have I!  Thankfully, there are so many benefits of the new Smart Home Technology Trends… like helping us out when we forget a thing or two! Make your home a little smarter with these easy Smart Home Technology Trends!
Thanks for supporting DIY Thrill!  Sharing at these Best Link Parties!
Find more fun DIY Tips and Tricks here…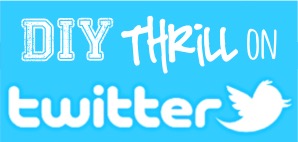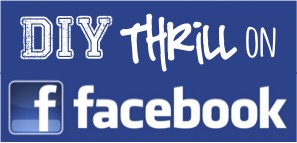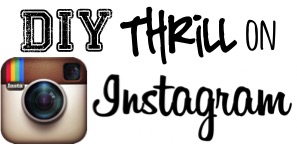 Save