I may get
paid
for ads or purchases made through links in this post.
Planning your next outdoor adventure?  Check out these brilliant hacks and best camping gear to make life easier!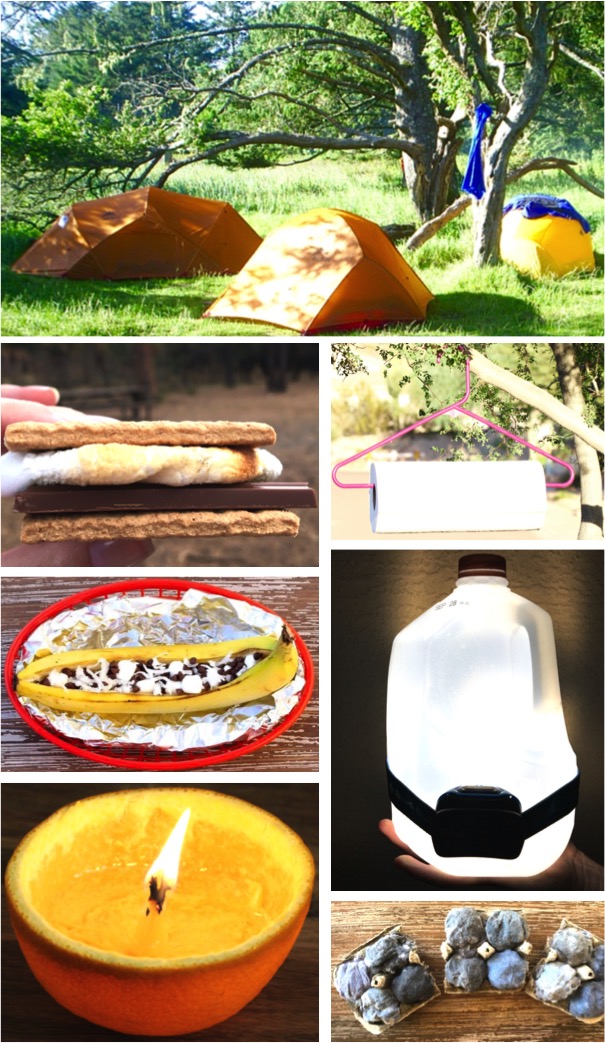 Heading out to the woods soon?  Camping is always an adventure… and these
 29 Best Camping Gear Tips and Easy Hacks
are some of my favorite things to do and have on hand when camping!
I'm always looking for simple tricks to make life on a camping trip easier… and certain things you just don't want to leave home without!
Before you head out on your next adventure, check out this tips and tricks below…

  Best Camping Gear
1: Orange Peel Candle: This Orange Peel Candle is a great little Camping hack!  Enjoy eating your orange by day, and turn it into a glowing candle by night!  How fun is that?!?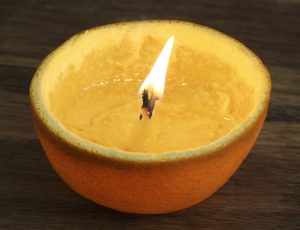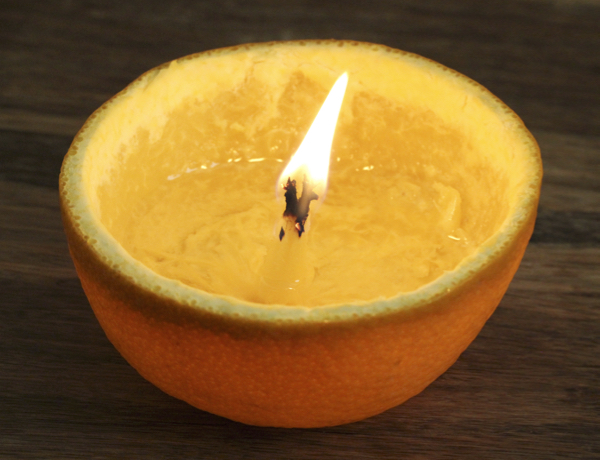 2: Pop-Up Camp Trash Can: This spring loaded Pop-Up Camp Trash Can is lightweight, easy to carry, and helps to keep your campsite clean.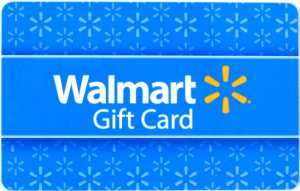 3: DIY Paper Towel Holder Hanger: Planning a Camping trip soon?  Take along this handy DIY Paper Towel Holder and hang it on a tree limb!  If you need a napkin or are just cleaning up a spill, it's so convenient to have handy access to paper towels when your camping.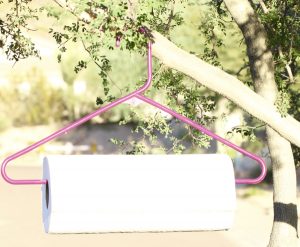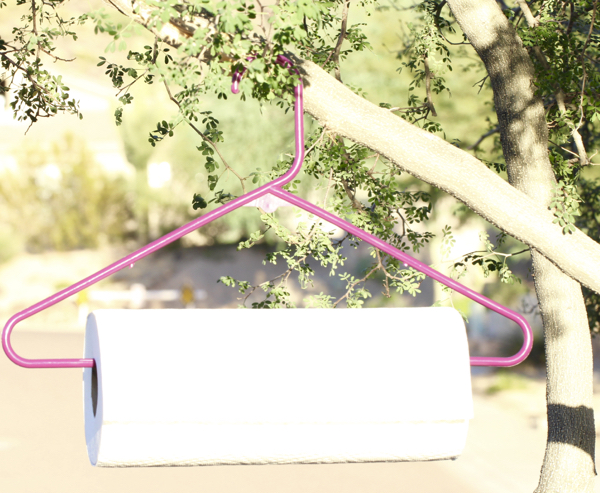 4: Portable Battery Powered Outdoor Shower: Transform a bucket of water into an instant shower stream with this rechargable Portable Battery Powered Outdoor Shower.  Each full charge allows for up to an hour of continuous use!

5: DIY Mini Survival Kit: I definitely love this DIY Mini Survival Kit as it is perfect for all of those unexpected emergencies that pop up, and yet it takes hardly any space to store! These Mini Survival Kits are quick and simple to make, and the perfect addition to your hiking backpack, camping gear, or your car's glovebox.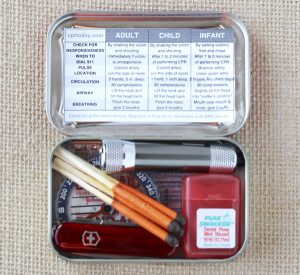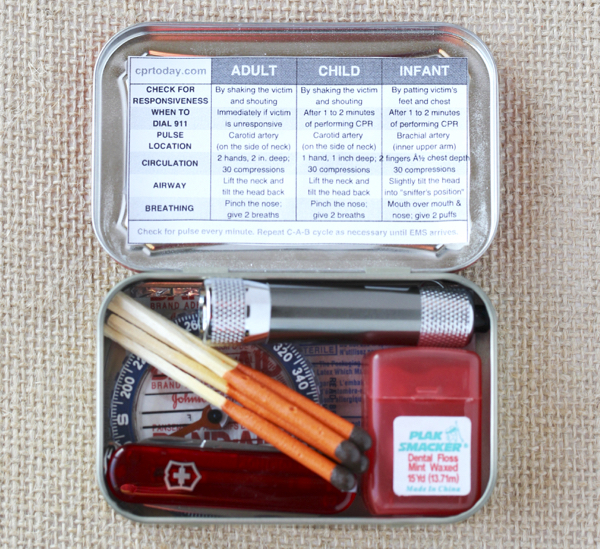 6: Camping Stove: If you enjoy grilling up bacon, eggs, and all those fun camping meals, than a Camping Stove is the perfect thing to take along on your next camping trip!  Who doesn't love a hot cooked meal out in the woods?

7: Easy Fire Starter: Do you ever have a hard time trying to start a fire from scratch?  This Easy Fire Starter makes starting a fire a breeze!  The combination of dryer lint and wax in these homemade fire starters are the perfect way to get your fire going quickly!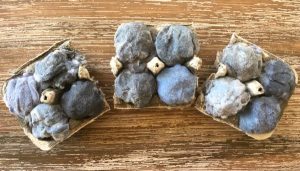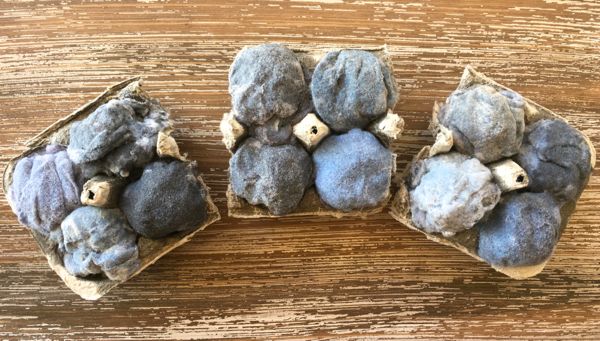 8: Funny T-Shirt: This funny T-Shirt is a must for your next camping trip!  Easily one of the most legendary shirts you'll ever own or wear.  Pure Awesome mixed with Pure Comedy makes this the perfect shirt!

9: Altoid Tin Candle: This double wick Altoid Tin Candle is the perfect thing to take along with you on your next camping trip!  It's the ultimate compact candle, and the double wick burns for over 6 hours!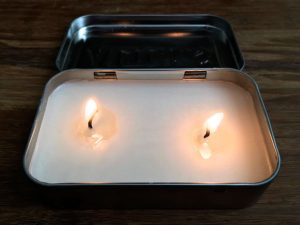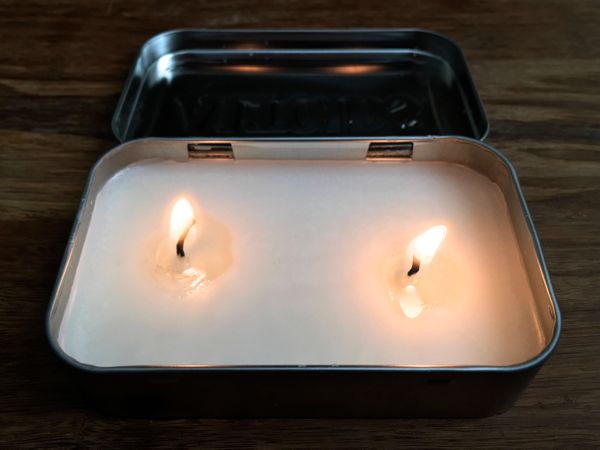 10: Hammock: When you're on a vacation nothing says relaxation like a comfy hammock.  Swinging in a hammock beneath the trees = ultimate relaxation!

11: Homemade Survival Kit: This Homemade Survival Kit is the perfect kit to have on hand when you're roughing it in the great outdoors.  Nobody ever plans to be in a survival situation, but when the unexpected actually happens, you'll give yourself a little pat on the back and thank yourself for planning ahead!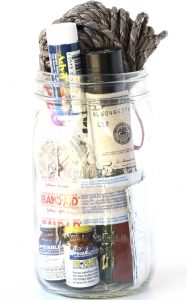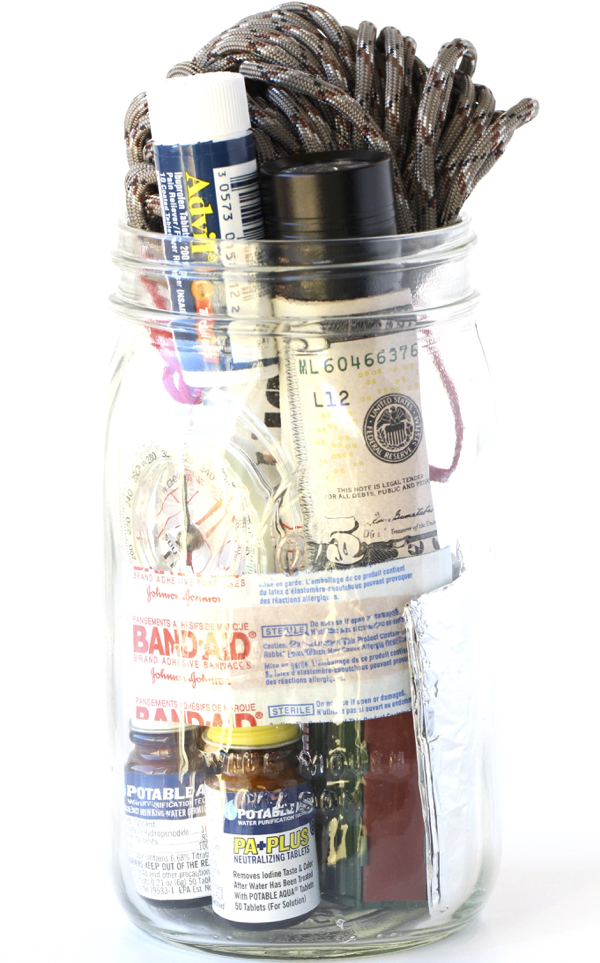 12: Lantern: It's always useful to have a lantern or two on hand once it gets dark. This Vont 2 Pack Led Camping Lantern is designed for convenience as the extremely lightweight build allows you to easily take your lantern wherever you may go. When not in use, the lantern can collapse into a smaller size enabling easier storage, taking little space. Bringing along a lantern means you can continue the fun even after it gets dark! From playing a card game to finding your way back to your tent, a lantern has dozens of uses.

13: Garbage Bag Trick: Be sure to hang a garbage bag on a tree limb so your trash stays up and out of reach of critters.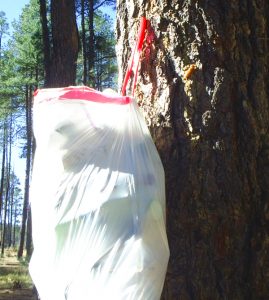 14: Portable Camping Lantern with Ceiling Fan: This fun little Camping Lantern with Ceiling Fan is a perfect fan light combo that can hang inside your tent and keep you cool.  Some nights are beyond chilly, but for those hot nights that don't seem to cool down, this is a lifesaver!

15: Recycled Milk Jug Lantern: This fun Camping hack is the perfect addition to your next night under the stars!  The DIY Milk Jug Lantern creates creates a soft light that's perfect for reading, playing a game of Scrabble or cards at the campsite, or illuminating the inside of your tent!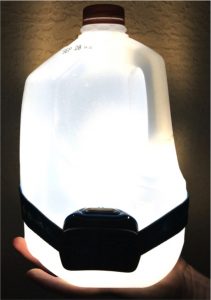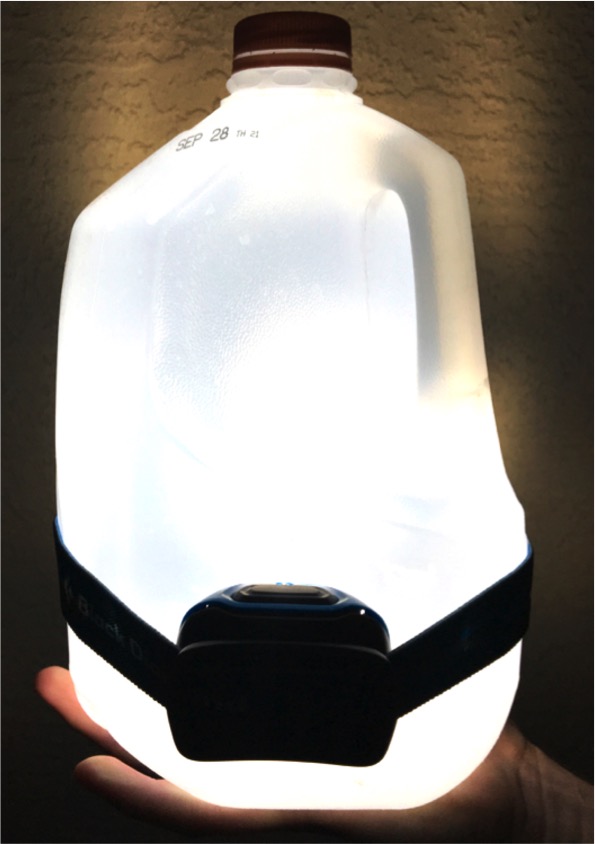 16: Camping Egg Container: Got scrambled eggs on the camping menu?  Use this Camping Egg Container for an easy way to transport your eggs to make sure they don't crack.

17:
French Coffee Press:
This
French Coffee Press
is the perfect solution for fresh brewed coffee in the morning!  I don't know about you, but I can't imagine camping without coffee… it's kind of a necessity if you know what I mean. 😉 Perfect for camping, you don't even need to plug this coffee press into a power source!

18: BIC Multi-purpose Lighter: You'll want to make sure that you bring along this handy BIC Multi-purpose Lighter.  Perfect for starting your campfire or just lighting a candle.

19: Camping Bench: Camping with a large party?  You can comfortably seat up to 6 people with this durable Camping Bench that folds for simple storage and portability.

20: Cast Iron Camp Dutch Oven: This 2-Quart Cast Iron Camp Dutch Oven is perfect for campfire or fireplace cooking!

21: Coleman Road Trip Portable Grill: This handy Coleman Road Trip Portable Grill is the perfect thing to take along with you on you camping trip!

22: Campfire T-shirt: You'll love this Lightweight, Classic fit Camping T-Shirt.  Nothing gets you into the camping spirit like smelling like a campfire!

23: YETI Stainless Steel Tumbler: This epic YETI Stainless Steel Tumbler will keep your hot drinks hot and your cold drinks cold.  Keep your coffee or coke handy… you can't go wrong with a YETI!

24: Cooler: One thing you always want on a camping trip is the ability to enjoy an ice cold beverage whenever you want. With this Coleman 28-Quart Cooler you can store cans of icy cold deliciousness. What's better than to be refreshed with your favorite beverage while having fun in the sun?

25: Pie Iron: I love this fun Pie Iron with Wood Handles as you can toast dessert pudgy pies and grilled sandwiches.  Camping becomes a whole lot more fun once the desserts come out!

26: Camping Dishes: This Coleman 24-Piece Enamel Dinnerware Set will help turn your campground into a fine dining experience!  The plates, bowls, and mugs are all coated in double-fired red speckled enamelware for a durable long-lasting finish.  It's time to take your campground cuisine to a whole new level!

27: Four Person Tent: This Coleman Sundome 4 Person Tent is the ideal tent for camping with the whole family. This tent comfortably fits 2 adults and 2 kids.  Now if you've got teens or more than 2 kids… opt for the 6 Person Tent to provide plenty of space.

28: Sleeping Bag: This Coleman Palmetto Sleeping Bag is a great choice as it provides maximum comfort while keeping you warm in temperatures as low as 30 degrees Fahrenheit.  Who doesn't want a warm comfortable bed?

29: Air Mattress: Having a good night's rest is critical to having an enjoyable camping trip. The Intex Pillow Rest Raised Air Bed is included with a High-Powered, built-in pump that inflates the mattress in under 3 minutes. Prepare to experience extreme comfort! One of my favorite things in all of the best camping gear items.

Get inspired with some yummy camping recipes below…
It's time to start planning your most epic camping menu ever… these Easy Camping Recipes are perfect for your next weekend in the woods!  Check out these brilliant camping food ideas and outdoor campfire recipe hacks.

Are you looking for that perfect dessert you can make on your upcoming camping trip? This Campfire Banana Boats Recipe is crazy delicious and the ultimate summer dessert! Just 4 easy ingredients and you've got some seriously delicious dessert.

Want to take your S'mores to the next level?  The next time you are camping, or having a back yard fire in your fire pit, send your S'mores over-the-top with these delicious Peppermint Patty S'mores! Your taste buds will definitely go crazy over these Peppermint Patty S'mores. They are so EASY to make!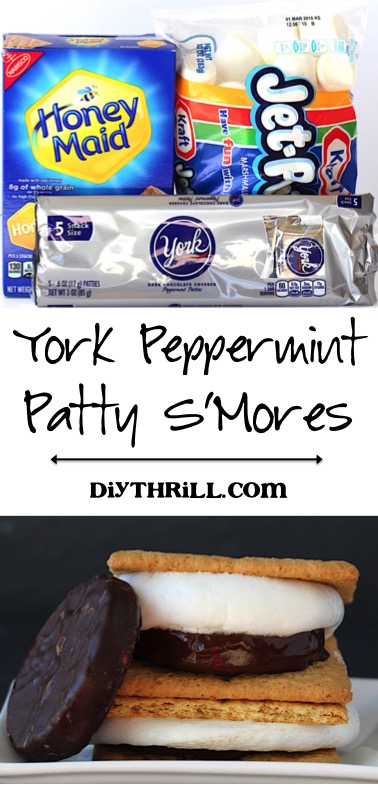 This savory Grilled Mexican Style Corn will be the best Corn on the Cob you've ever tasted! This Mexican Corn is the just like the corn you can get from the authentic street vendors in Mexico.  Seasoned to perfection and exploding with flavor! A perfect recipe to put your Best Camping Gear to use!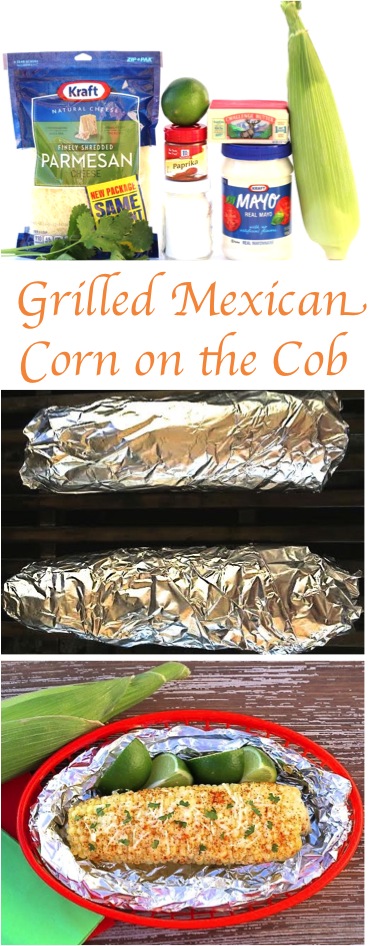 Best Camping Gear