Your two favorite things are about ready to unite in this easy M&M Chocolate Chip Cookies Recipe!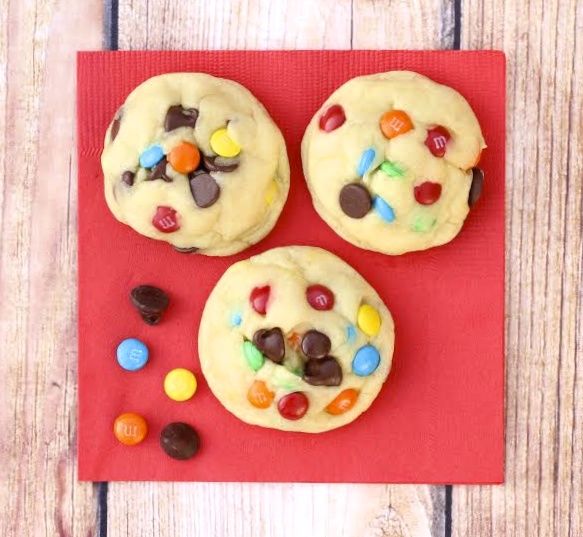 Looking for a new favorite Chocolate Chip cookie recipe?  I've got just the thing!  What happens when you combine M&Ms and Chocolate Chip Cookies? Loaded decadent M&M Chocolate Chip Cookies, that's what!  They're bright, cheerful, and ridiculously delicious!  Plus… the cake mix will make them even quicker to make!  Easy 5 Ingredient Cookies are the best, right?
At my house, these cookies disappeared at an alarming rate! 🙂  Who can resist soft, warm, homemade M&M'S cookies?  I for one sure can't!  Are you ready to get baking?
You'll just need these 5 Ingredients…