What's better than apples and cranberries?  Combining the two in this EASY Cranberry Apple Dump Cake Recipe!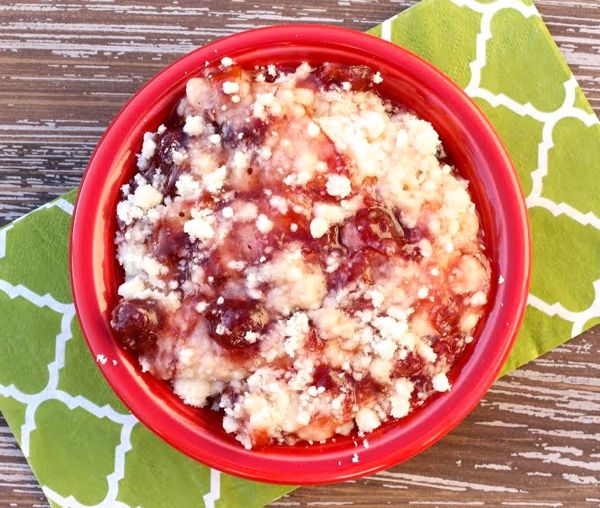 We all know that dessert doesn't need to be complicated to be delicious, right?  Not only is this Cranberry Apple Dump Cake so easy to make, it tastes amazing!  Add a little vanilla ice cream and it will disappear before your eyes!
Are you ready for the best part?  Just 4 ingredients!  Add it to your menu this week, and make sure to include it at the dessert table for those upcoming holiday parties!
Are you ready to bake?  Here's what you'll need…
Related: 
Cranberry Apple Dump Cake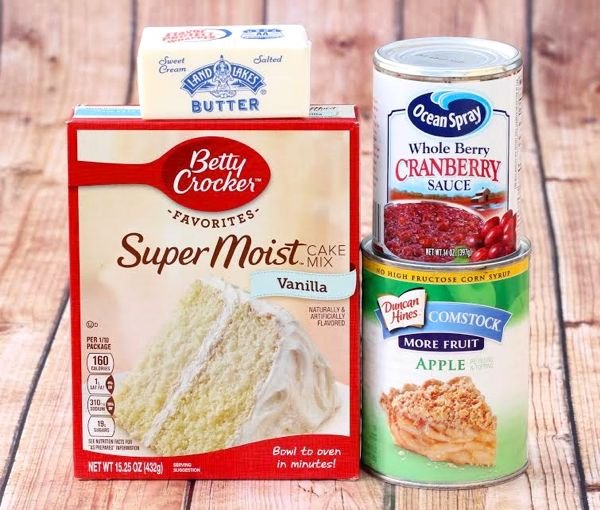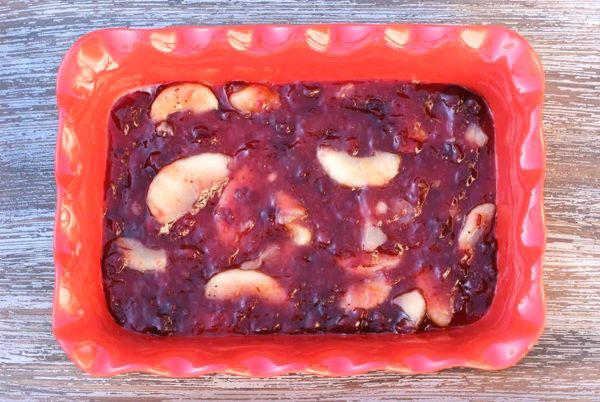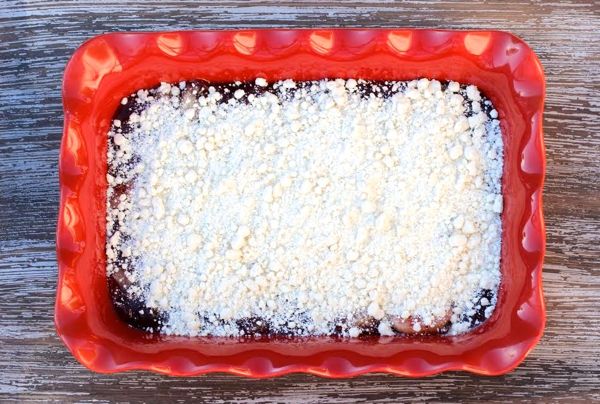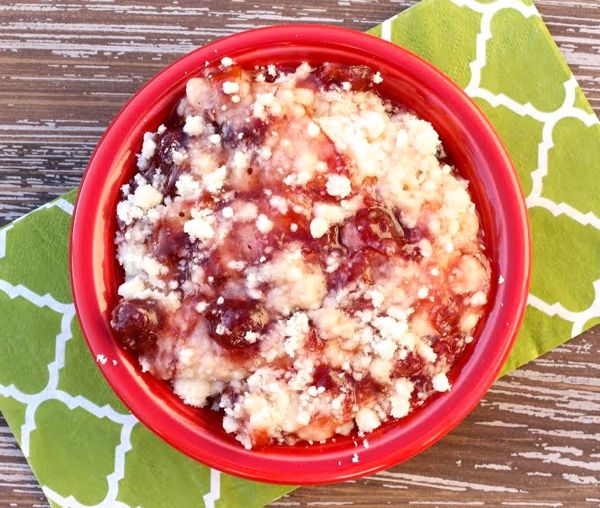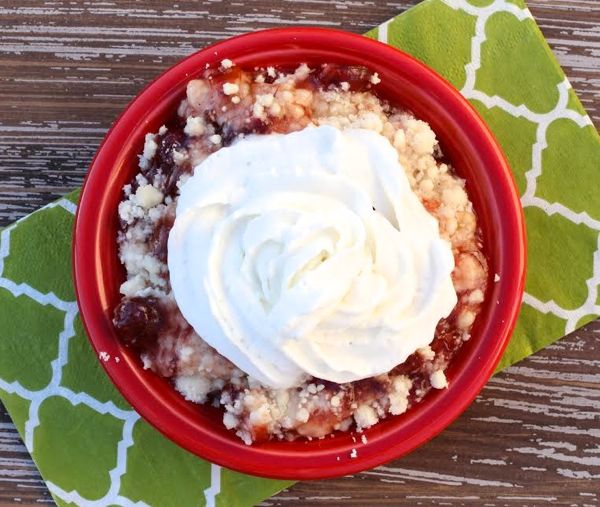 Just buy the products you're already going to buy online, and Ebates will pay you cash back!  Get a FREE $10 bonus when you sign up!

Cranberry Apple Dump Cake Recipe
What's better than apples and cranberries? Combining the two in this EASY Cranberry Apple Dump Cake Recipe!
Ingredients
15.25 ounces Betty Crocker Vanilla Cake Mix (1 box)
21 ounces Apple Pie Filling
14 ounces Whole Berry Cranberry Sauce
½ cup Butter (8 tbsp.)
Instructions
Preheat oven to 350 degrees.
Spray inside of glass or ceramic 9x13 casserole dish with nonstick cooking spray, and set aside.
Empty cans of Apple Pie Filling and Whole Berry Cranberry Sauce into a medium mixing bowl, and stir well with spoon.
Pour Apple-Cranberry mixture into bottom of baking dish, and spread evenly.
In a medium mixing bowl, combine dry Vanilla Cake Mix and melted Butter, and stir until crumbly. (break up large chunks into small crumbles using a spoon)
Pour butter/cake crumble mixture over the Apple-Cranberry layer in the baking dish.
Bake for 30 minutes, or until sides are hot and bubbly.
Serve up with some Whip Cream or a scoop of Vanilla Ice Cream and enjoy!
What You'll Need for This Recipe: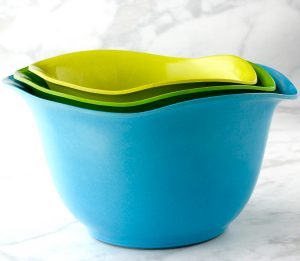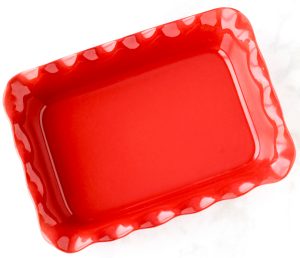 Craving more delicious Dessert Recipes?  Get inspired below…
 Every dinner deserves a delicious dessert, and this by far is one of my fall favorites!  The delicious flavors of Carmel and Apple explode in this yummy Crock Pot Caramel Apple Dump Cake Recipe! With just 4 ingredients, this Dump Cake recipe is crazy easy!

This Cherry Cheesecake Dump Cake Recipe is one of the easiest desserts you'll ever make!  The biggest challenge with this Cherry Cheesecake Dump Cake Recipe will be resisting the urge to eat the whole thing yourself!  Yep… it's that good!

Don't have time for long and complex recipes?  I don't either!  That's why I absolutely love this Easy 3 Ingredient Dump Cake Recipe.  All you have to do is dump it in and walk away!  How's that for complicated?  😉  Are you ready for some Lemon Blueberry goodness?

This tasty Crockpot Raspberry Cobbler Recipe is as easy as can be… and a nice dollop of whip cream or big scoop of vanilla bean ice cream will send it over the top!
Looking for a quick and easy dump cake recipe? By the time this simple dessert has finished baking, you will have a flavor packed tropical combination of sweet pineapples, tangy cherries, and a buttery crumble cake topping!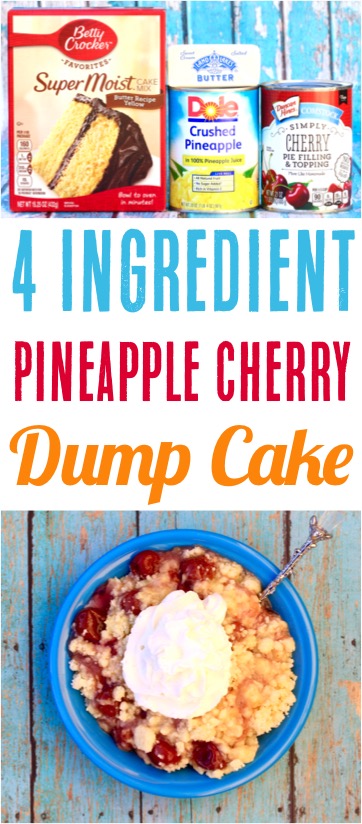 Pucker up and get ready for some serious smiles when you make this 3 Ingredient Lemon Dump Cake Recipe for your family this week!  It's about as easy as desserts can be, and is bursting with lip-smackin' lemon flavor!

Craving something sweet and oh so tasty? This Easy Blackberry Dump Cake Recipe is simple to make and like a little splash of Summer!  Fruity, delicious, and total perfection when topped with whip cream or vanilla ice cream!

Don't have much time to make dessert?  No need to worry… I've got you covered!  This Skillet Lemon Blueberry Dump Cake is done and ready to eat in under an hour!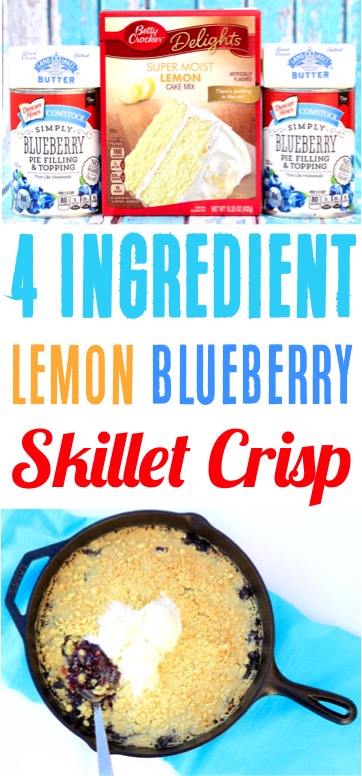 This Peach Pecan Dump Cake using fresh Peaches and Pecans is so yummy!  Each bite is packed with delicious flavors: fresh peaches, cinnamon spice, buttery cake, and the perfect pecan crunch topping!

This Pressure Cooker Applesauce Recipe is done in a fraction of the time that it would take to make applesauce on the stove or crockpot!  Plus… it will make your home smell AMAZING!  It's such a healthy snack, and even the kiddos will love it!

Well hello, Fall!  Cinnamon, Spice and everything nice are about to take your Banana Bread to the next level!  This Banana Spice Bread Recipe using Cake Mix is not only ridiculously easy to make, it's pretty much irresistible!  Just 5 ingredients and you're done!

Dreaming of starting your own blog?  Skip the commute, work from home, and turn your dream job into a reality for just $2.95 a month!  It actually doesn't take long at all to start your blog, and I'll share some easy steps for How to Start a Blog in 20 Minutes!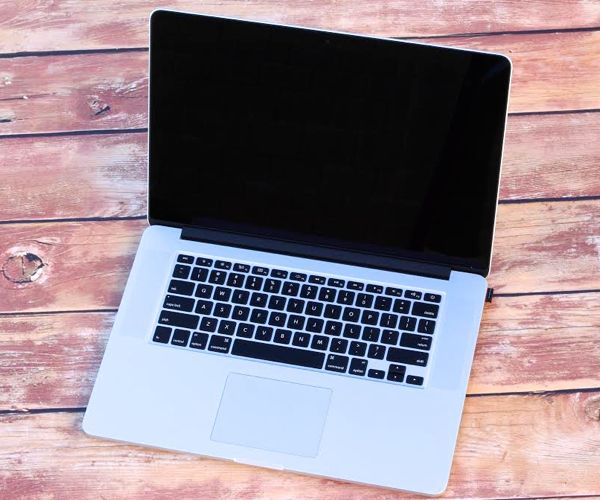 Tried this Cranberry Apple Dump Cake Recipe?
Share with us in the comments below!