This easy Cranberry Nut Bread Recipe with oatmeal is loaded with delicious cranberries, and is perfectly moist!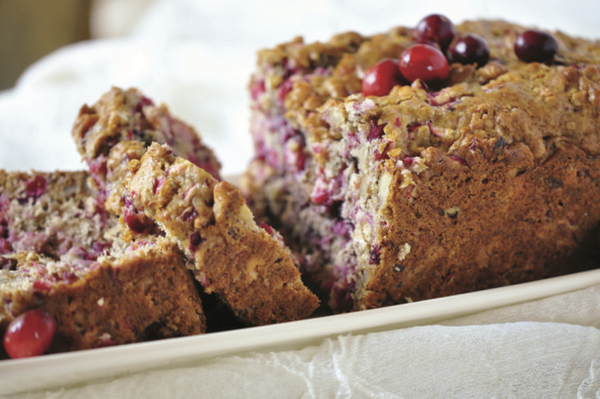 Following is a delicious quick bread recipe and guest post from Holly Clegg with The Healthy Cooking Blog.  ENJOY!
Homemade goodies reserve a special place amongst the array of store-bought gifts.  Fruitcake isn't the only food worth giving this season!  One of my favorite gifts to give are quick breads. Too busy to cook around the holidays?  No problem – quick breads are easy to make and can be made ahead of time and frozen.  This Easy Cranberry Nut Bread from the KITCHEN 101 cookbook is so simple and so good using festive fresh cranberries and whole grain oats. Perky Chocolate Zucchini Bread is another family favorite that gets requested every year!
Just wrap the individual loaves in plastic wrap and store in a zip top freezer bag in the freezer until needed.  Instead of one large loaf, I like to prepare the breads in different size loaf pans and give a combination of different loaves. Give one, two, or several types of bread, depending on how well you like the person! 🙂
This festive sweet and tart oatmeal grainy bread uses the whole bag of cranberries, as I always hated a small amount of cranberries left in a bag. It's a great treat that freezes well and is perfect to bring to that special teacher, neighbor, and loved ones this holiday season!
Are you ready for the recipe?  Let's get started!  Here's what you'll need…

Cranberry Nut Bread Recipe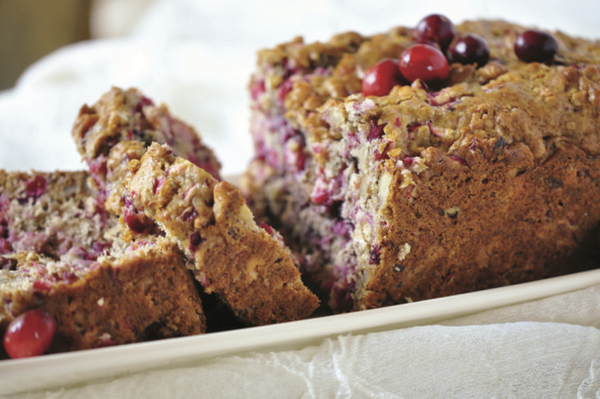 Cranberry Nut Bread Recipe
Ingredients
2½ cups All-Purpose Flour
1 teaspoon Baking Powder
1 teaspoon Baking Soda
½ teaspoon Ground Cinnamon
1 cup Old-Fashioned Oatmeal
½ cup Honey
½ cup Light Brown Sugar
⅓ cup Canola Oil
2 Eggs
½ cup Skim Milk
1 teaspoon Vanilla Extract
1 (12-ounce) package fresh Cranberries, chopped
⅔ cup Chopped Pecans
Instructions
Preheat oven to 350°F.
Coat 9x5x3-inch loaf pan with nonstick cooking spray.
In bowl, stir together Flour, Baking Powder, Baking Soda, Cinnamon and Oatmeal.
In large bowl, mix together Honey, Brown Sugar, Oil, Eggs, Milk and Vanilla. Stir in Flour mixture until moistened. Stir in Cranberries and Pecans.
Pour batter into prepared pan.
Bake 40-45 minutes, or until toothpick inserted in center comes out clean.
Notes
Nutritional info per serving: Calories 244, Calories from Fat 33%, Fat 9g, Saturated Fat 1g, Cholesterol 23mg, Sodium 119mg, Carbohydrates 37g, Dietary Fiber 2g, Total Sugars 17g, Protein 5g, Dietary Exchanges: 1½ starch, 1 other carbohydrate, 1½ fat
Terrific Tip:
  Cranberries freeze up to one year so stock up on fresh cranberries while they are plentiful during the holiday season.
For more delicious recipes like this Easy Cranberry Nut Bread Recipe, order your copy of Holly Clegg's KITCHEN 101: Secrets to Cooking Confidence Cookbook

About Holly Clegg:
Holly Clegg is a culinary expert, author, and blogger.  Her easy healthy cookbooks, including the trim&TERRIFIC® and Eating Well series, have sold 1.5+ million copies, and she has been featured on The Harry Connick Show, Fox & Friends, NBC Weekend Today, USA Today, Web MD, Huff Post, and several other media outlets for her expertise.  In addition, Holly has consulted for Walmart, Teflon, The Coca-Cola Company, and numerous hospitals across the U.S.  She is also a columnist and corporate wellness consultant.
Follow Holly: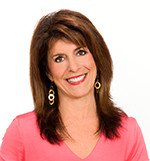 Looking for more another delicious homemade treat?  Check this out…
These easy 5 ingredient cinnamon rolls will make you want to wake up and roll out of bed!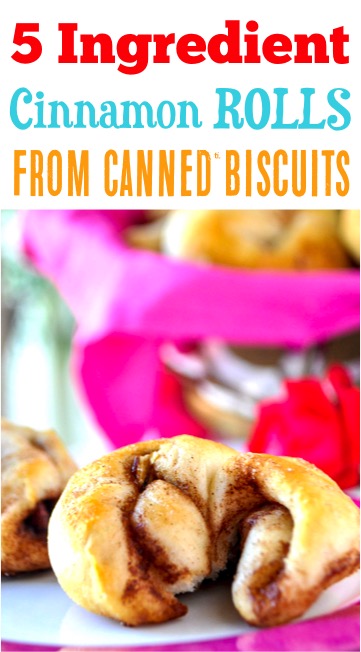 Tried this Easy Cranberry Nut Bread Recipe?
Share with us in the comments below!