The irresistible Mediterranean flavors in this Slow Cooker Greek Chicken Recipe will be a favorite around the dinner table!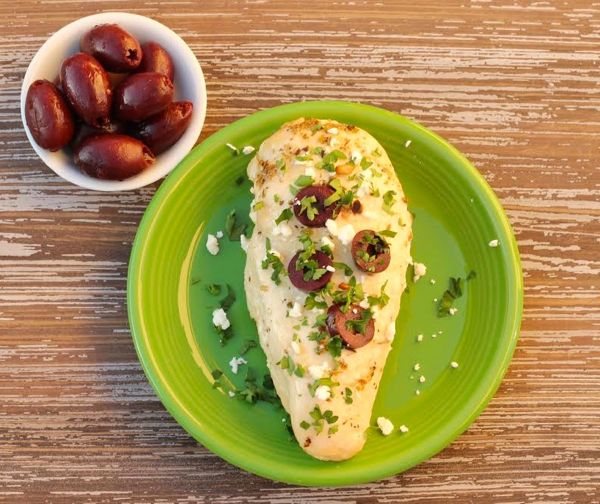 Simplify your weeknight
dinners
with this savory
Slow Cooker Greek Chicken Recipe
!  The delicious combination of exotic Greek flavors with olives and feta cheese will be a family favorite.
Go grab your Crock Pot!
Related: 

Slow Cooker Greek Chicken Recipe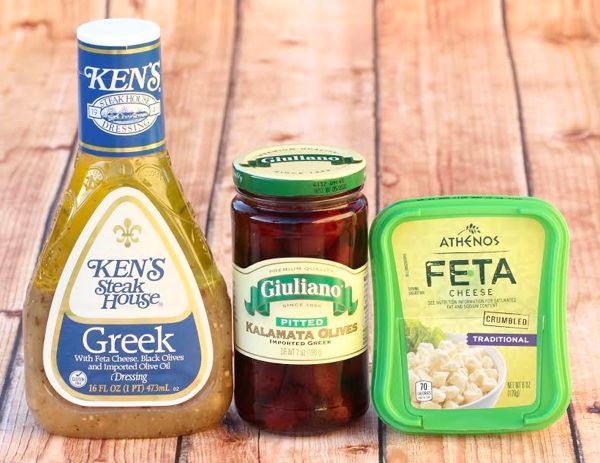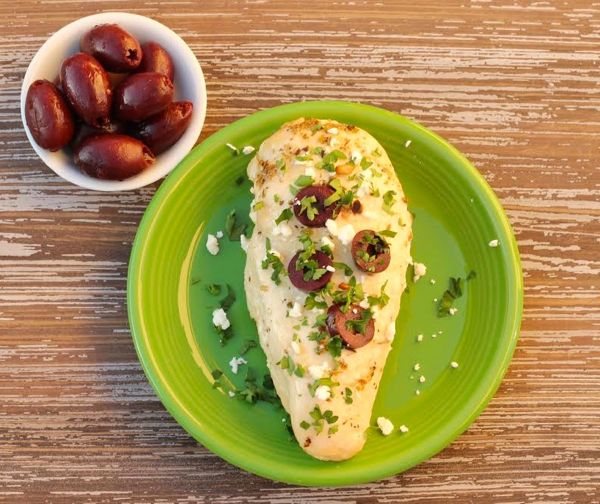 Just buy the products you're already going to buy online, and Ebates will pay you cash back!  Get a FREE $10 bonus when you sign up!

Slow Cooker Greek Chicken Recipe
The irresistible Mediterranean flavors in this Slow Cooker Greek Chicken Recipe will be a favorite around the dinner table!
Ingredients
4 Boneless Skinless Chicken Breasts, thawed
1 bottle Ken's Steak House Greek Dressing, with Feta Cheese, Black Olives and Imported Olive Oil (16 oz)
Pitted Kalamata Olives, sliced
¼ cup Fetta Cheese
Instructions
Place chicken in Crockpot and pour Greek Dressing over the Chicken.
Cook on HIGH for 3.5 hours or on LOW for 7 hours, or until done.
Remove Chicken from Crockpot, and top with sliced Olives and Feta crumbles... Enjoy!
What You'll Need For This Recipe: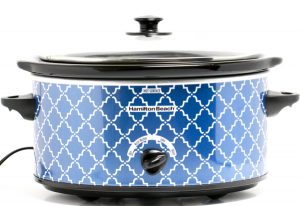 Craving more delicious Dinner Recipes? Get inspired below…
Satisfy your cravings and recreate your favorite Olive Garden experience at home with this Instant Pot Olive Garden Chicken!

This Crock Pot BBQ Chicken Recipe will revolutionize your weeknight dinner menu!  You just can't go wrong with the delicious flavors of Barbecue, Coke, Bacon, and Cheddar Cheese!  Go grab your Slow Cooker, and let's get to it!

This yummy Slow Cooker Italian Herb Chicken Recipe is a the perfect quick prep weeknight dinner option!  The combination of onion, garlic, Italian seasoning, and melted mozzarella cheese makes this chicken Slow Cooker Recipe pretty much irresistible!

Are you running short on time but still want to enjoy a delicious dinner?  Instant Pot Goulash to the rescue!  It's the ultimate comfort food that's perfect for those busy weeknights, done and ready to eat in less than 30 minutes!  How nice is that?!

Looking for a quick and easy Crockpot dinner this week?  Satisfy your homestyle comfort food cravings with these tender and juicy country smothered pork chops! This delicious Slow Cooker meal will fast become a family favorite!

Looking for an easy dinner recipe that your whole family will love?  This yummy Panda Express Orange Chicken Recipe is way better than takeout!  This easy diner is seriously easy to make.  Just dump the ingredients into a crockpot, close the lid, and walk away!

What happens when you take your favorite drink, boneless skinless chicken breasts, and a Crock Pot?  An over-the-top delicious meal… that happens to be crazy easy, that's what!  This delicious Crock Pot Lemonade Chicken Recipe is just the perfect blend of savory, and will fast become a family favorite!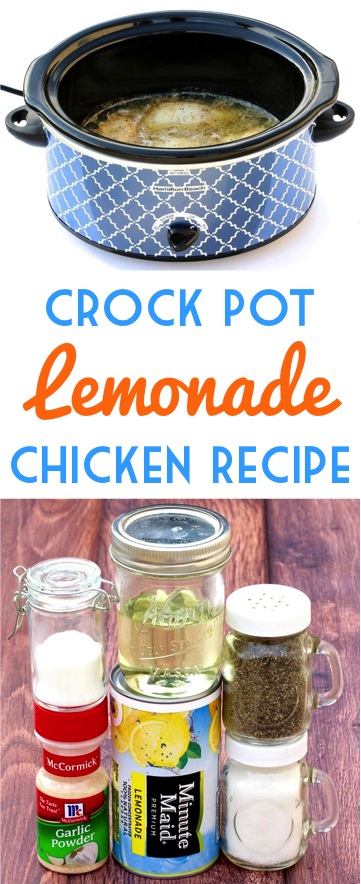 Have you ever found the idea of cooking a whole chicken just a wee bit daunting?  No need to worry… cooking a whole chicken in your slow cooker is actually ridiculously simple with this Easy Whole Chicken Crock Pot Recipe!  Just 5 Ingredients and so delicious!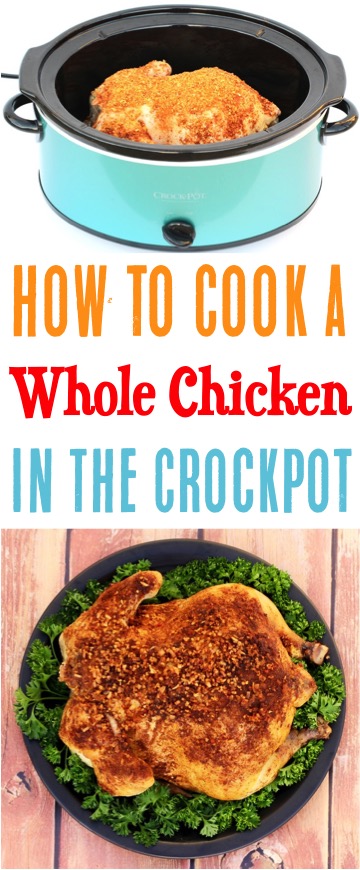 This easy Crock Pot Beef Fajitas Recipe is the perfect solution for busy weeknights!  Quick Prep and loaded with savory flavors!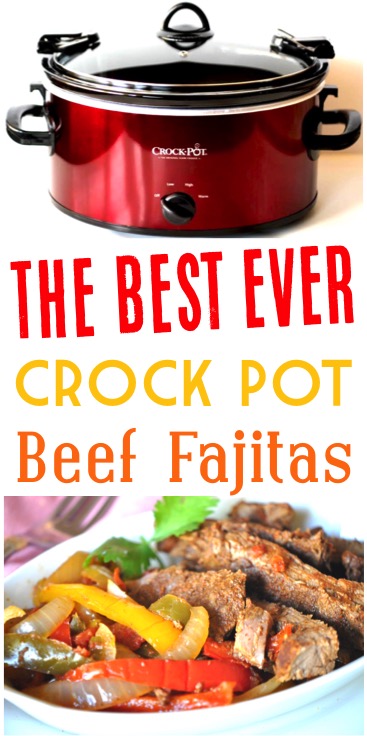 Are you wondering how to make pork chops in the Crockpot?  The flavor-packed ranch dressing and cream of chicken soup adds amazing flavor to this Crockpot Ranch Pork Chops Recipe.  With just 4 ingredients, this slow cooker pork chops recipe is the perfect option for a quick and easy dinner!

Wondering how to make quick and easy One Pot Chili?  You'll love warming up this Fall with this savory One Pot Chili Recipe!  Just dump the ingredients into your pot, heat it up, and you're done!  It's really that easy!

Wondering how to make white bean chicken chili?  This easy One Pot White Chicken Chili Recipe is loaded with delicious, savory flavors and will warm you to the toes!  A big protein-packed bowl is one easy way to satisfy hunger!

These Easy Chicken Quesadillas are so yummy!  Seriously… nothing is more satisfying after a long busy day than biting into a cheesy Quesadilla filled to overflowing with chicken, onions, and chiles.

Here you'll find even more Simple Slow Cooker Dinners for Busy Nights, Delicious Crock Pot Desserts, Easy Appetizers, and Crowd-Pleasing Party Drinks!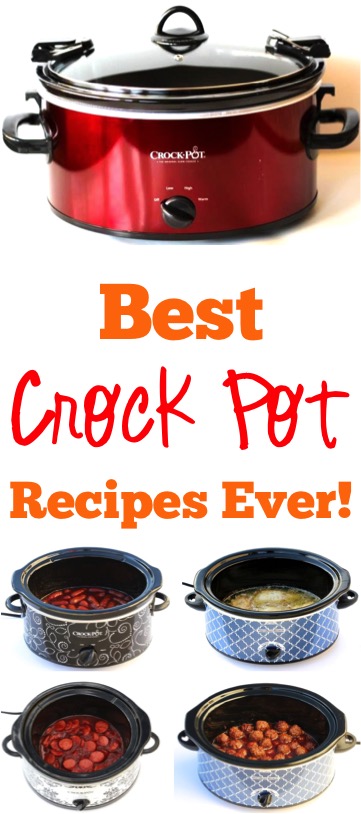 Dreaming of starting your own blog?  Skip the commute, work from home, and turn your dream job into a reality for just $2.95 a month!  It actually doesn't take long at all to start your blog, and I'll share some easy steps for How to Start a Blog in 20 Minutes!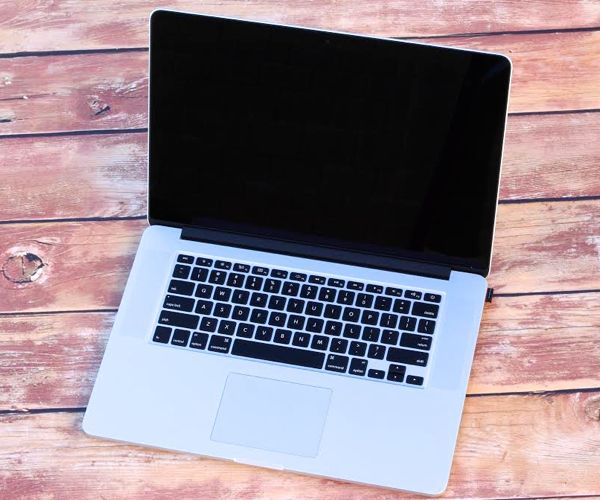 Tried this Slow Cooker Greek Chicken Recipe?
Share with us in the comments below!