This easy Crock Pot Beef Fajitas Recipe is the perfect solution for busy weeknights!  Quick Prep and loaded with savory flavors!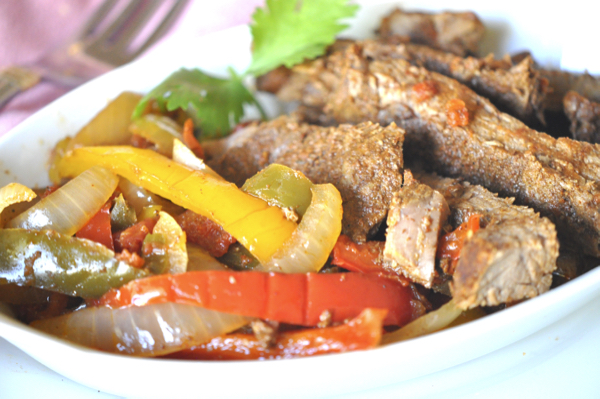 Following is a delicious dinner recipe and guest post from Holly Clegg with The Healthy Cooking Blog.  ENJOY!
Don't forget about slow cookers this summer.  Come home and dinner is done!  Slow cookers are the ultimate in convenient cooking, allowing you to cook on your own schedule.  What could be better at the end of a long hard day, than a healthy and delicious home-cooked meal that practically cooked itself!  These easy, savory protein-packed Beef Fajitas will win over all ages.
Remember to serve with your favorite tortillas and condiments such as cilantro, chopped tomatoes, shredded cheese, and my personal favorite – Guacamole, the perfect way to sneak in nutrition including my favorite, avocado!
Are you ready to make this Crock Pot Beef Fajitas Recipe?  Let's get started!  Here's what you'll need…

Crock Pot Beef Fajitas Recipe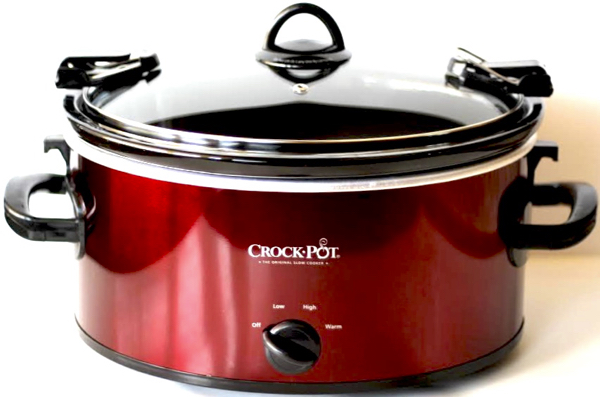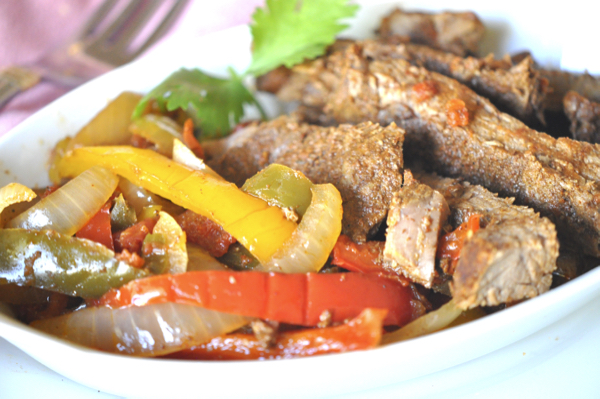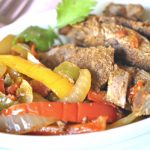 Print Recipe
Crock Pot Beef Fajitas Recipe
This easy Crock Pot Beef Fajitas Recipe is the perfect solution for busy weeknights! Quick Prep and loaded with savory flavors!
Servings:
8
(about 1/2 cup meat) servings
Ingredients
16

ounces

Salsa

1

tablespoon

Chili Powder

1

tablespoon

Ground Cumin

1

tablespoon

Paprika

1

tablespoon

Garlic Powder

Salt and Pepper to taste

2

pounds

Flank Steak

Skirt Steak, or Boneless Chuck

1

large Onion

sliced

3

assorted Bell Peppers

cored and sliced (any combination green, red, yellow)
Instructions
In 3 1/2 - 6 quart slow cooker, pour Salsa on bottom.

In small bowl mix Chili Powder, Cumin, Paprika, Garlic Powder, and season to taste. Season Meat with all seasonings.

Add Meat, remaining seasoning, Onion, and Peppers.

Cook on LOW 8 hours, or HIGH 5-6 hours or until tender.

Use slotted spoon to remove Meat, Onions, and Pepper.
Notes
Nutritional info per 1/2 cup meat serving: Calories 211, Calories from Fat 41%, Fat 9, Saturated Fat 4g, Cholesterol 48mg, Sodium 288mg, Carbohydrates 10g, Dietary Fiber 2g, Total Sugars 5g, Protein 20g, Dietary Exchanges: 2 vegetable, 3 lean meat
Serving Suggestion: Serve with your favorite condiments and tortillas. Use corn tortillas to keep gluten-free.
Nutrition Nugget: Bell peppers are loaded with antioxidants and one of the best sources of vitamin C.
For more delicious recipes like this Crock Pot Beef Fajitas Recipe, order your copy of Holly Clegg's Guy's Guide to Eating Well Cookbook.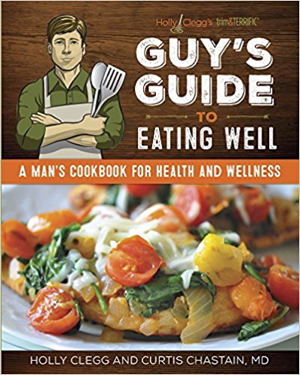 About Holly Clegg:
Holly Clegg is a culinary expert, author, and blogger.  Her easy healthy cookbooks, including the trim&TERRIFIC® and Eating Well series, have sold 1.5+ million copies, and she has been featured on The Harry Connick Show, Fox & Friends, NBC Weekend Today, USA Today, Web MD, Huff Post, and several other media outlets for her expertise.  In addition, Holly has consulted for Walmart, Teflon, The Coca-Cola Company, and numerous hospitals across the U.S.  She is also a columnist and corporate wellness consultant.
Follow Holly: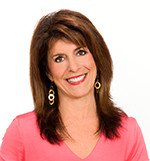 Now that you know how to make Crock Pot Flank Steak Fajitas, check out more delicious Mexican Recipes below: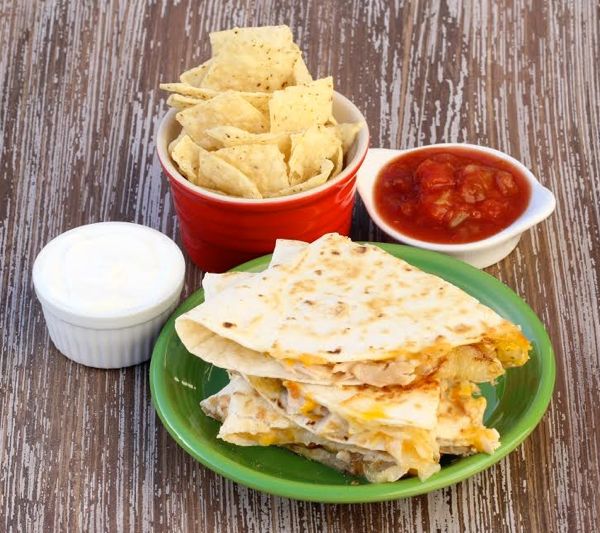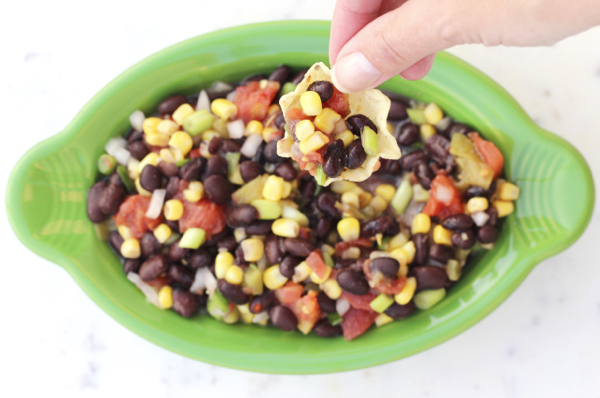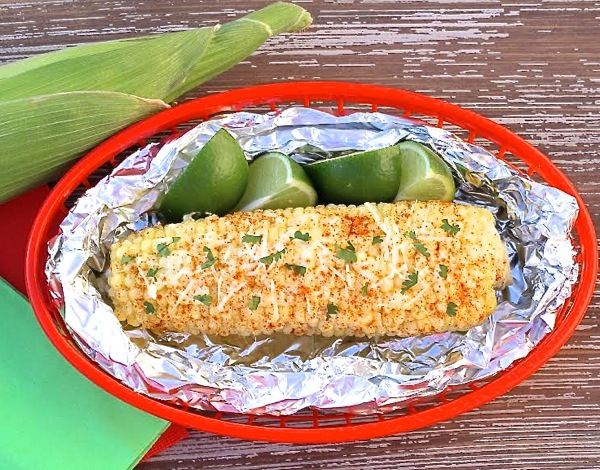 Tried these Crock Pot Beef Fajitas?
Share with us in the comments below!