I may get
paid
for ads or purchases made through links in this post.
Wondering How to Save Money at Lowe's?  Check out these easy Lowe's Savings Hacks and save BIG the next time you shop!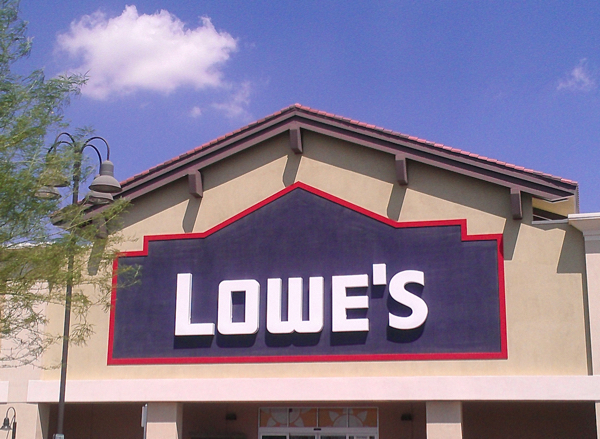 Are you ready to get back out in your garden?  Or are you looking to start a DIY project?  Stretch your budget this month with these clever tricks for How to Save Money at Lowe's!
With these Easy Shopping Hacks to Save Money, you can maximize your savings even more when you use these tricks to buy things you were going to buy already… like Plants, Home Products, Supplies, etc!
Are you ready to start saving some serious money at Lowe's?  Let's get started!

How to Save Money at Lowe's
I have been a member of Swagbucks for 10 years, and it's one of my favorite ways to Earn Free Lowe's Gift Cards each month!
Simply earn Swagbucks SB points by taking surveys, watching videos, surfing the web, and participating in the daily poll, then cash in your SB points for Free Sam's Club!  How easy is that?
Let's get these paid surveys started!  Sign up here with Swagbucks to get started earning your Free Lowe's Gift Cards!

2) Sign Up for a Free My Lowe's Account!
If you shop a lot at Lowe's, then you'll want to check out the benefits of a Free My Lowe's Account!  In addition to getting free standard shipping, some of the other perks of a My Lowe's Account include…
Tracking your in-store purchases.
Making returns without a receipt.
Saving your shopping lists for easy mobile access.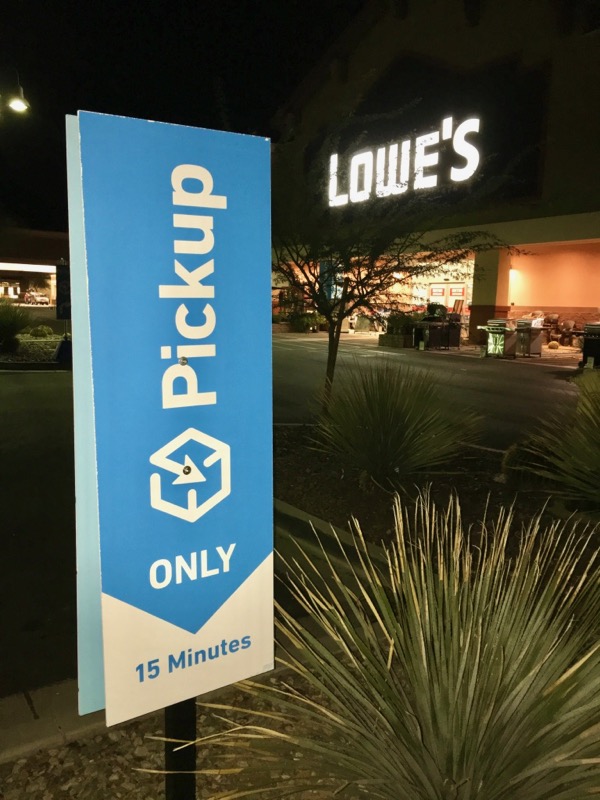 3) Score Deals on Lowe's Clearance items!
Lowe's typically hides its clearance section towards the back of the store or near the exterior walls.  Look for marked down items tucked into spots that are out of the way, like low visibility aisle end caps.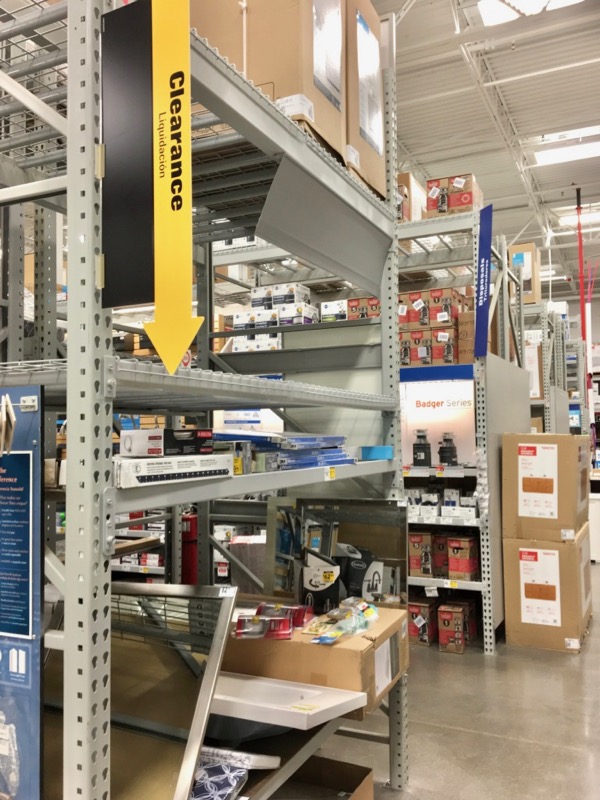 4)  Score Cash Back Every Time You Shop Online at Lowe's!
Make Sure You Always Shop through Ebates when Shopping Online at Lowes.com – you'll get cash back on every order!  Read my tips to learn more about how Ebates works and how to get your FREE $10 Signup Bonus!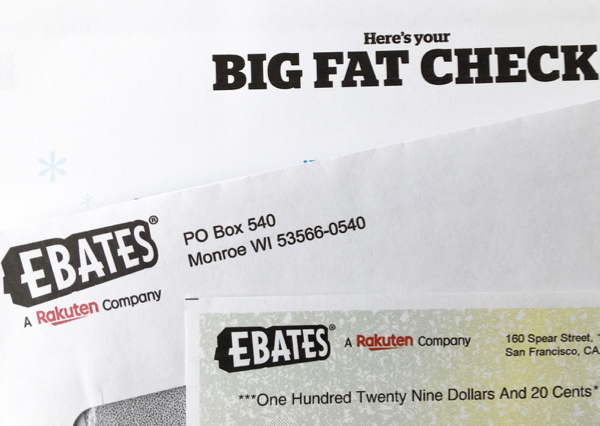 5) Subscribe to Lowe's Email Updates!
Subscribe to Lowe's email updates to receive exclusive offers straight to your inbox!
Email includes:
Your weekly ad
Exclusive offers & promotions
Home improvement ideas & tips
Sneak peek of upcoming events
6) Never Pay for Shipping!
You may find certain products and specialty items you like to buy from Lowe's are only available online.  To avoid paying for shipping, simply have your order shipped to your local Lowe's, and pick it up for Free!
My local Lowe's installed a kiosk just inside the door where I was able to grab my online order without having to wait in line!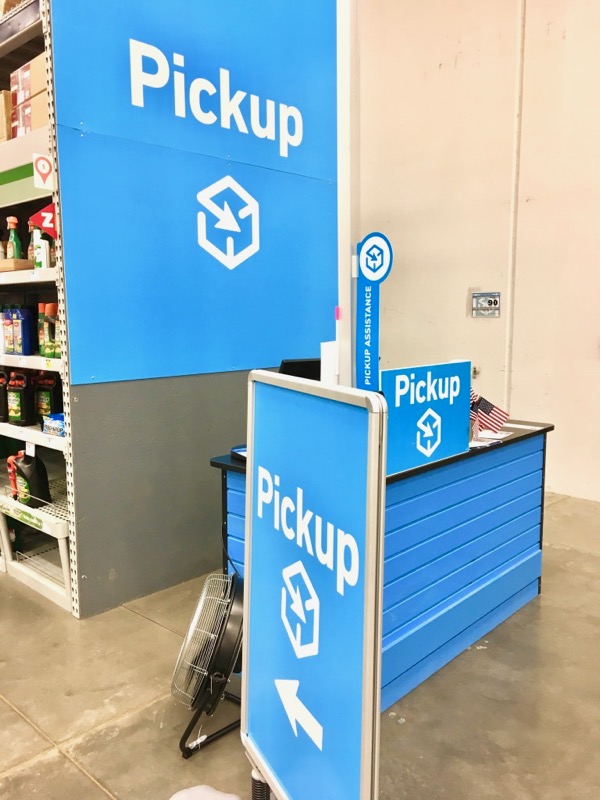 7) Always Check the Lowe's Weekly Ad Before You Shop!
Before you ever head to the store, be sure to check the Lowe's ad each week to see which items are on sale.  Lowe's ads can be found inside your Sunday newspaper each week.
If you didn't get your Lowe's ad mailed to you, you can find an online version of the weekly ad and clearance items currently available HERE.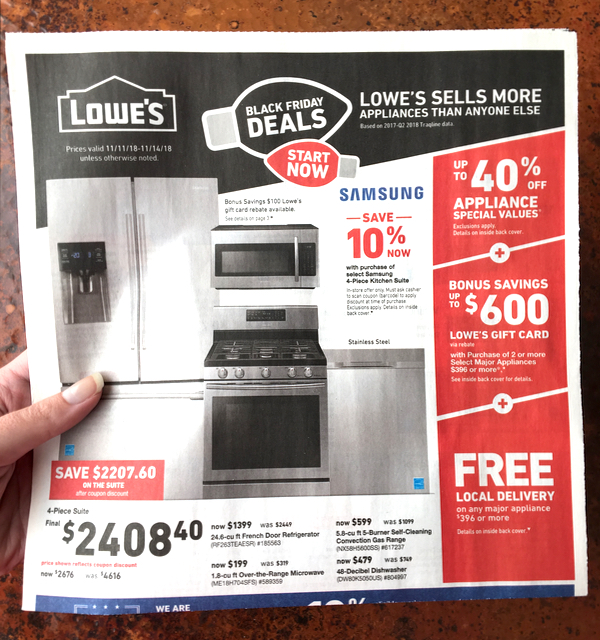 8) Save even more using the Lowe's Price Match Policy!
Did you know Lowe's will price match competitors prices online and in-store?  You can score some seriously sweet deals with the Lowe's Price Match Policy!
9) Check for Open Box Appliances
Are you looking for a new washer, dryer, refrigerator, microwave, or dishwasher?  Be sure to check 'Open Box' appliances before making a purchase.  These may have some minor scratches or dents, but usually the blemishes are not very noticeable so it's great way to save money on your appliance purchase!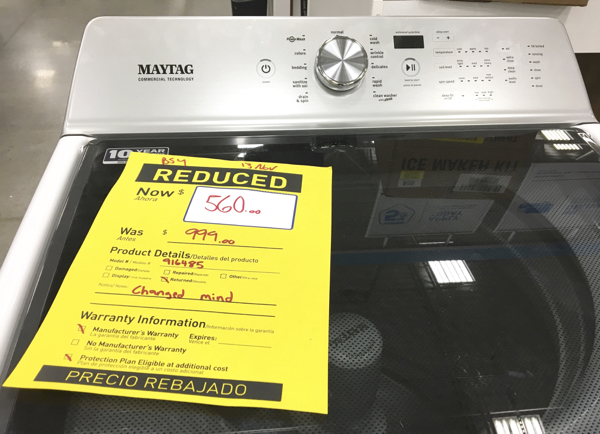 10) Save BIG on Slightly Damaged Merchandise!
Be on the lookout for torn bags of grout, top soil, and fertilizer.  If these aren't already marked down, just ask for a discount!  You might be pleasantly surprised at the deal you may score!
11) Buy In-Stock Blinds
Why waste money on custom order blinds and window treatments when you can buy in-stock blinds for a fraction of the cost?  Just grab your blinds right off the shelf and have them trimmed to size while you wait!
Before you go to get your blinds trimmed, make sure you take precise window measurements before you leave home.  To ensure the best fit for your new blinds, I recommend measuring the width of your window at both the top and the bottom.  This measurement can vary depending on how the drywall was installed in your home.
Not only save lots of money when you buy in-stock blinds  but you'll skip the long wait for custom blinds!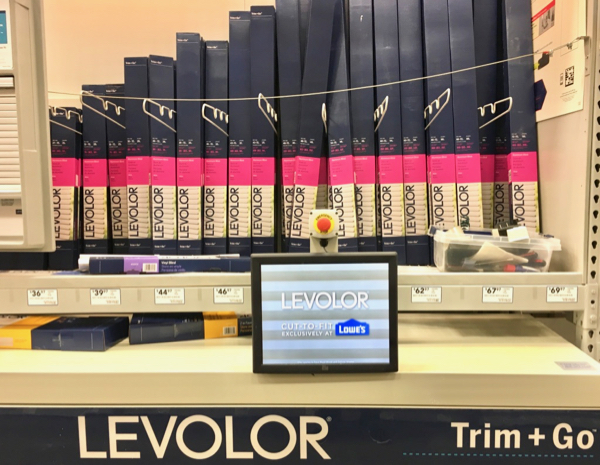 12) Shop End of Season Clearance Sales for Holiday Decor!
End-of-season sales can be a bargain shopper's dream come true!
I've personally scored so many sweet deals the day after a big holiday at Lowe's.  It's worth waking up early and heading to your local store to stock up on clearance indoor and outdoor decorations for the next year.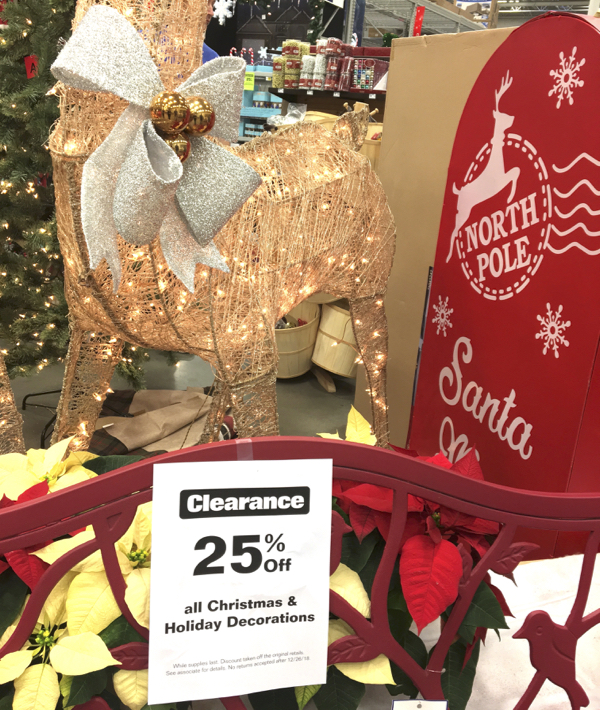 13) Get Mis-Tint Paint for Bargain Prices in the Paint Department!
When people order tinted paint, it often does not come out to the exact color they want.  Lowe's will mark the gallon or pint, and sell it as a mis-tint!  I've picked up so many gallons of paint this way and used them for different rooms and DIY projects around the house.  Be sure to stop by the paint department, and look for the discount paint at Lowe's!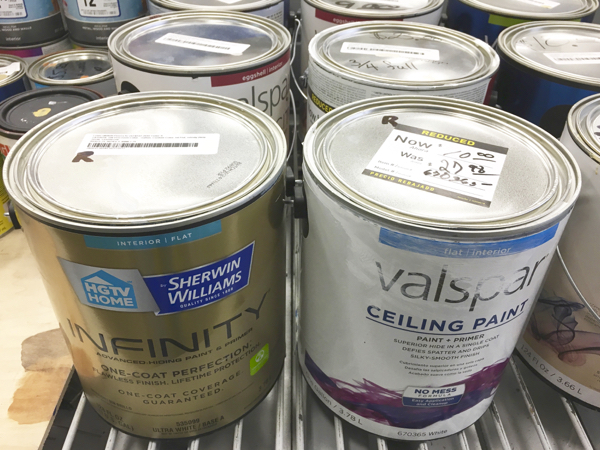 14) Get a Full Refund on Your Dead Plants!
Did you know that Lowe's offers a full 1 Year Warranty on all plants they sell?  If your plant dies in the first year, just bring it back to the store with your receipt and receive a full refund!  I've taken advantage of this refund more than once!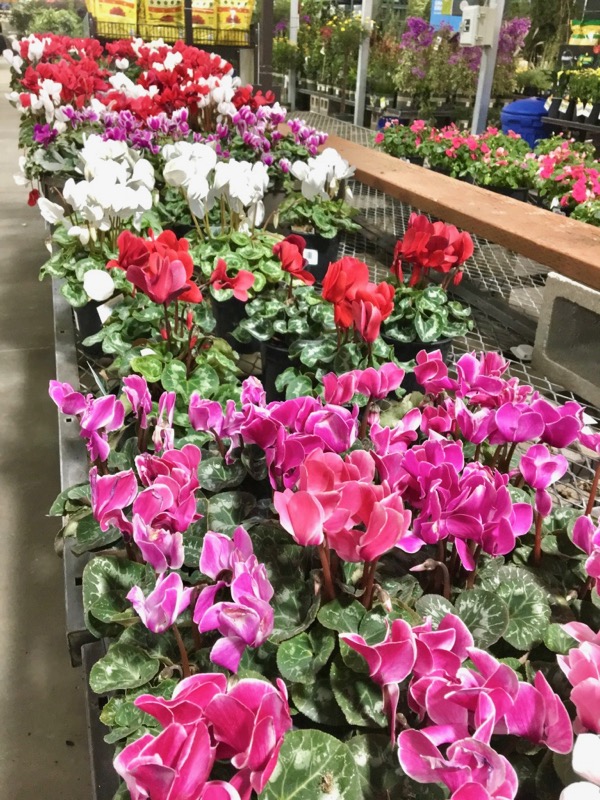 15) Have Your Wood Cut for FREE!
It can be hard to fit a full size sheet of plywood or a long piece of lumber into your vehicle.  So, if you need to buy a piece of plywood, lumber or trim, just get it cut for free right at the store!  This is especially helpful if you don't have the right kind of saw at home.  All you need to do is come prepared with the dimensions you need, then ask a Lowe's employee to cut the wood to those specific dimensions.
16) Shop The Black Friday Sale for HUGE Discounts!
You can score many great deals during the Black Friday Sales at Lowe's.  Save BIG on appliances, tools, bath and more!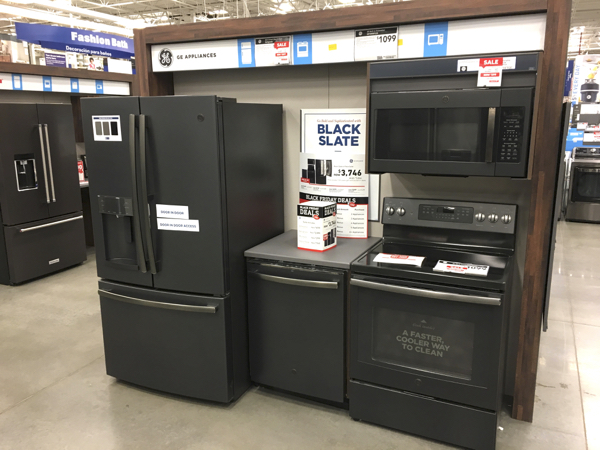 Find the Top Black Friday Sales List here!
17) Check for Discounted Plants
Did you know Lowe's will sometimes offer deep discounts on certain plants to clear them out?  Always be sure to check for discounted plants!
Now that you know How to Save Money at Lowe's, save even more at your favorite stores with these tips…
Wondering How to Earn Free Walmart Gift Cards?  Before your next Walmart shopping trip, check out these easy tricks!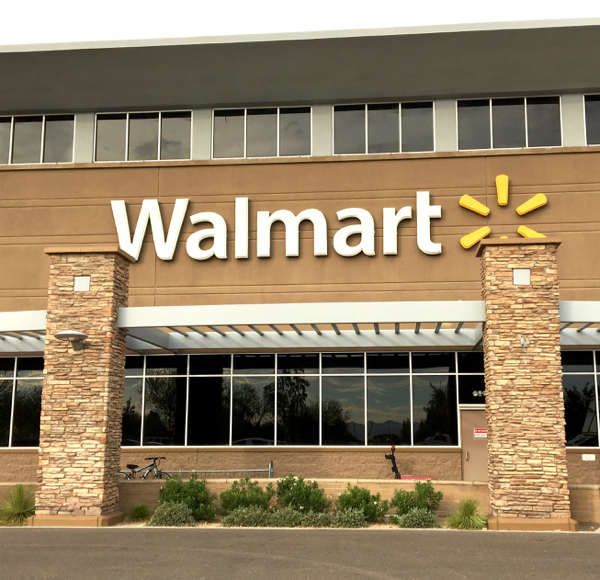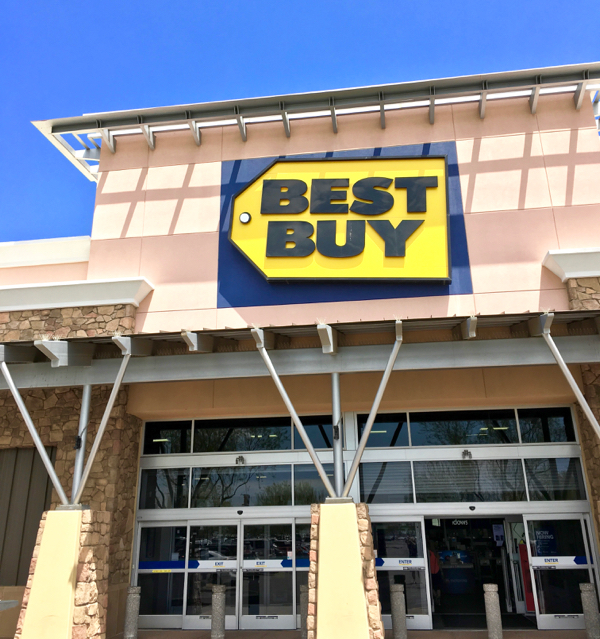 Is it time for a Target shopping spree? Check out these easy Target Savings Hacks before you go…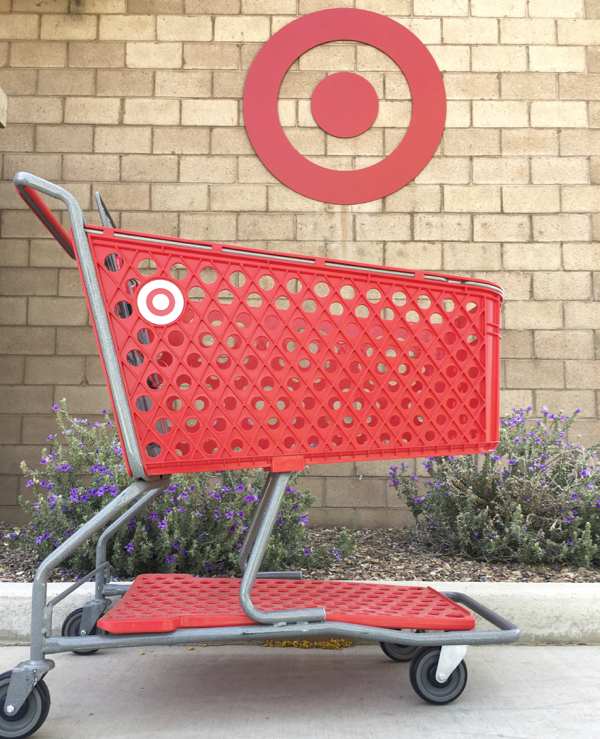 So don't miss out!  Join us to get the latest DIY Thrill Projects, Easy Recipes, DIY Hacks and more right here…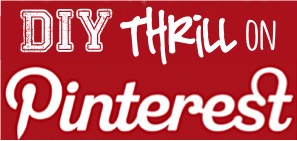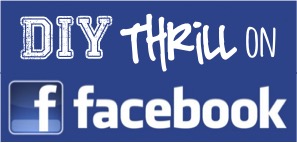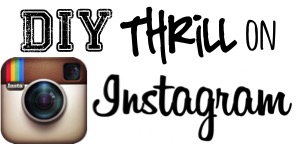 Have you tried any of these tips for How to Save Money at Lowe's?
Leave a comment and share below!