I may get
paid
for ads or purchases made through links in this post.
This DIY Seed Starter Greenhouse is a great way to get a jump-start on your seeds this growing season!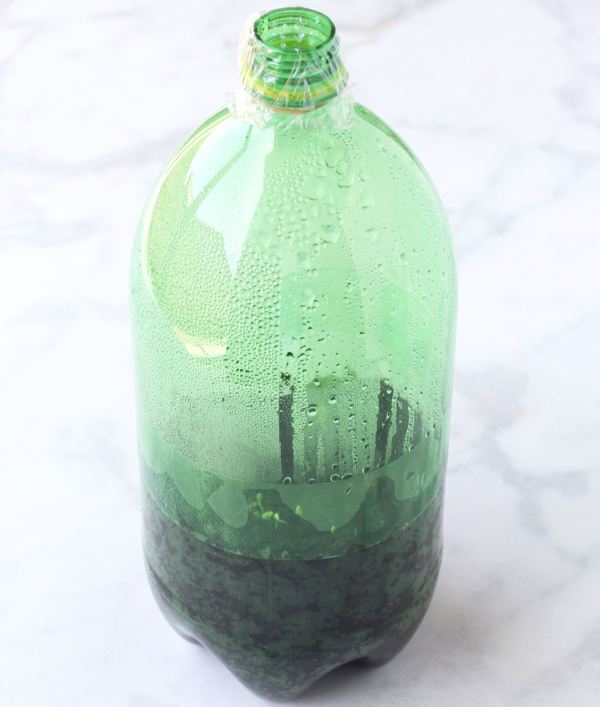 Are you ready to get your seeds started indoors? Skip the expensive jiffy pots, and make your own frugal seed starter at home with this easy trick!
This DIY Seed Starter Greenhouse provides the same benefits that regular greenhouses do. You can start your seeds inside before the last frost, and then transplant your established seedlings when the weather heats up outside! It's a clever seed starting system that makes growing plants from seeds SO much easier!
No more waiting to start your seeds outside! Thanks to this DIY greenhouse, you'll be able to get a big jump start on growing season! You'll never have to buy an expensive greenhouse kit from the store again!
Are you ready to make your mini homemade greenhouse? Here's what you'll do…

DIY Seed Starter Greenhouse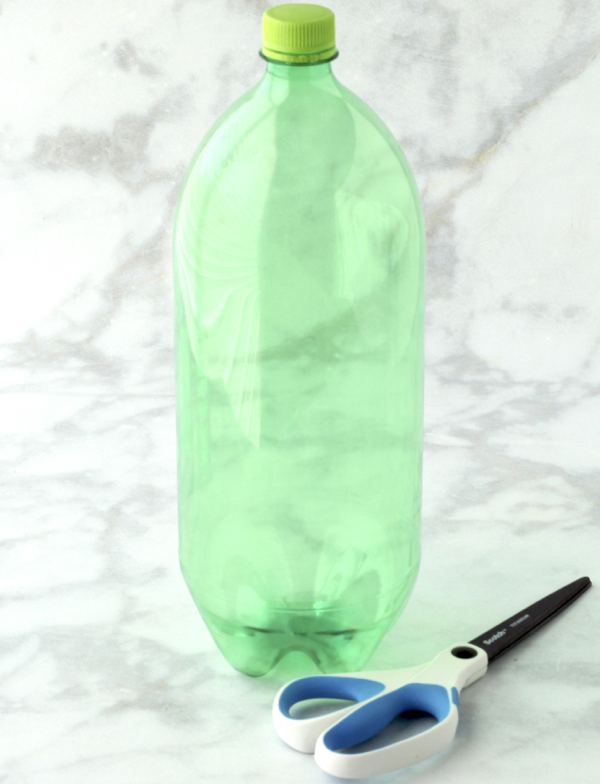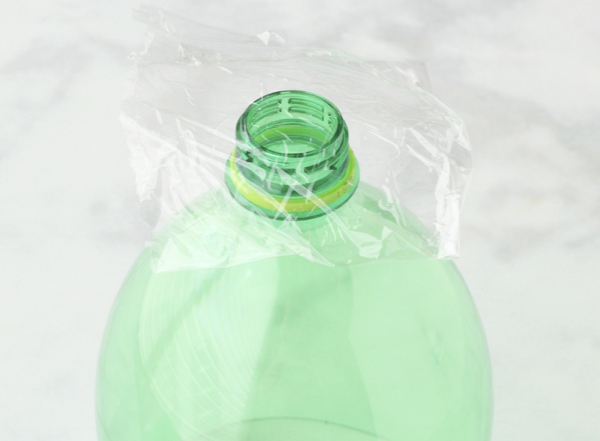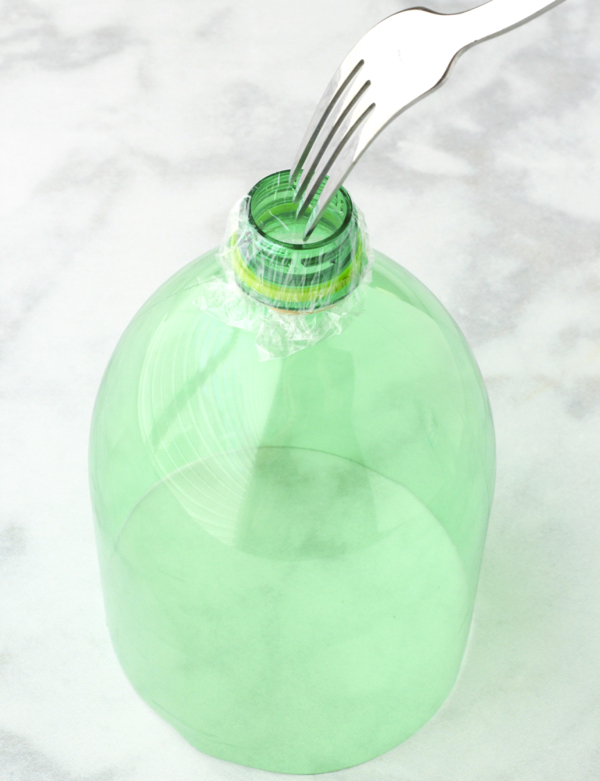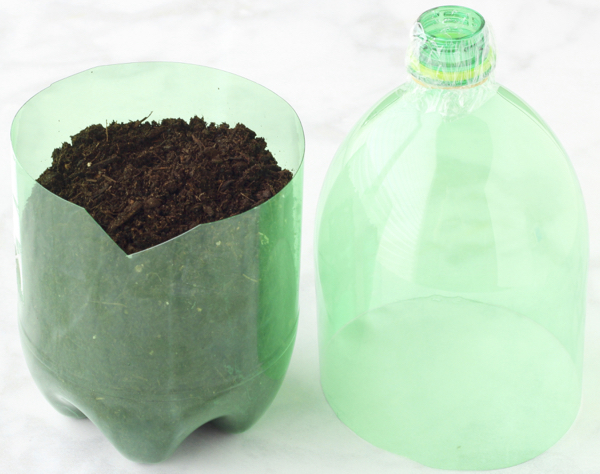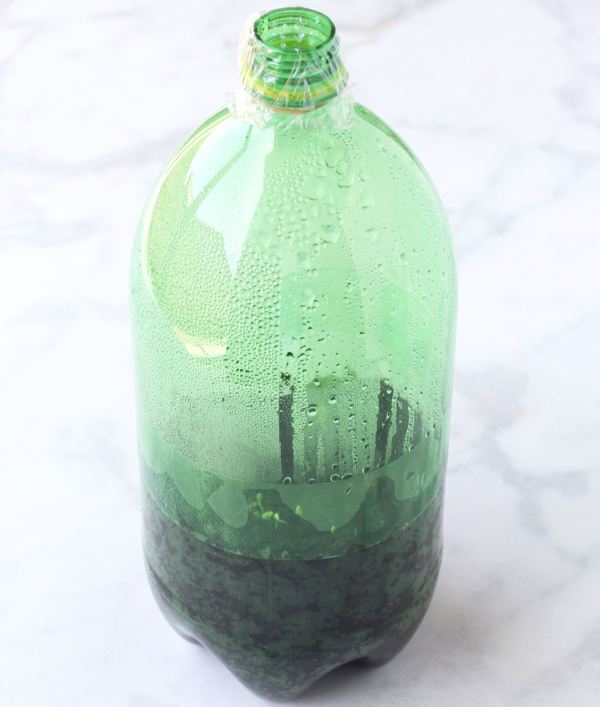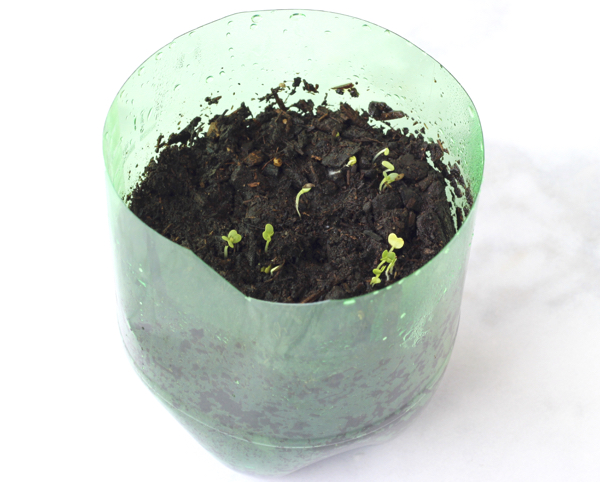 What You'll Need:
Empty 2 Liter Bottle, cleaned and rinsed out
Sharp Scissors
Plastic Wrap
Rubber Band
Potting Soil
Seeds
What You'll Do:
Rinse and throughly clean out an empty 2 Liter Bottle.
Using scissors, cut 2 Liter bottle in half horizontally.
Grab the bottom half of the 2 Liter Bottle and cut a 1 inch deep v-shaped notch into the rim. (See Photo Above)
Using plastic wrap, fold a piece into an approx. 3 inch square with 2 layers thick.
Unscrew the bottle lid and fasten the plastic wrap square over the top of the bottle with a rubber band.
Poke several air holes into the plastic wrap using a fork.
Fill bottom half of your 2 Liter bottle with potting soil.
Plant your seeds and add just enough water until soil is moist.
Using your thumb, press in on the v-shaped notch and place the top of the 2 Liter bottle over the bottom. (If the top doesn't fit over the bottom try making your v-shaped notch bigger)
Place 2 Liter Bottle Greenhouse in a warm area of your home that gets plenty of bright filtered daylight.
There is no need to water your seeds… the moisture in the soil and additional moisture from the greenhouse above will keep the soil moist.
Watch your seeds grow, and once your seedlings are well established and ready, you can begin hardening them off to prepare them for transplanting outside!
Looking to add more houseplants to your home? Check out these Best Sleep Inducing Houseplants for Your Bedroom!
On the hunt for more fun tips and tricks for your Garden? Get inspired below…
Are you in the mood to do some gardening this year? This easy DIY Raised Garden Bed can be assembled in under 20 minutes. You'll be growing vegetables and delicious herbs before you know it!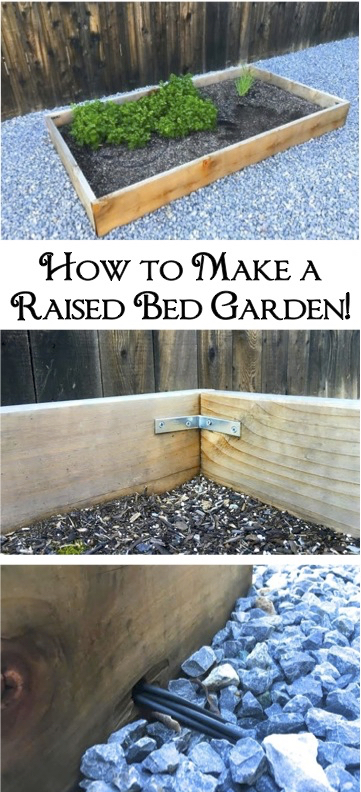 How would you like to never buy green onions again? With this easy gardening tip, you can grow green onions again and again, never having to run to the store whenever you need them. It's so nice to have them on hand and such a simple way to save a little money!

Are you looking for some easy DIY ways to fertilize your soil? These 7 Natural Soil Fertilizer Tricks are great ways to enrich your soil! You may even end up with greener plants, larger flowers, and even bigger fruits and veggies.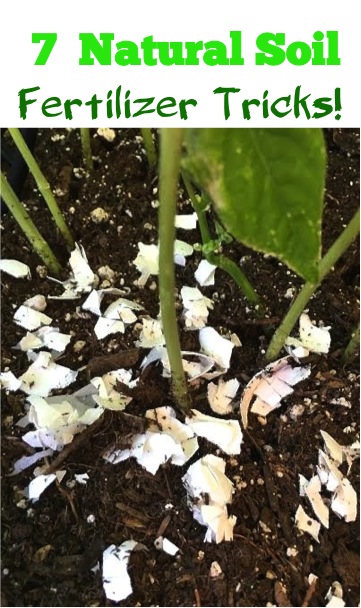 Are you ready to get back out in your garden? Or are you looking to start a DIY project? Stretch your budget this month with these clever tricks for how to shop at Home Depot for free!

Did you know you that can actually grow corn from Popcorn Kernels? It's crazy… and true! Go grab some popcorn kernels and check out this fun gardening trick for How to Grow Corn From Popcorn Kernels.

Would you like to spoil your back yard birds with an Easy Homemade Wild Bird Treat? Check out this easy DIY treat for wild birds. It's so simple to make and your feathered friends will love it! You will be amazed at all the beautiful varieties of birds that come to visit.

These creative and unique Gardening Gift Ideas are sure to be a hit! Check out the list below to stash away some fun gifts they'll love!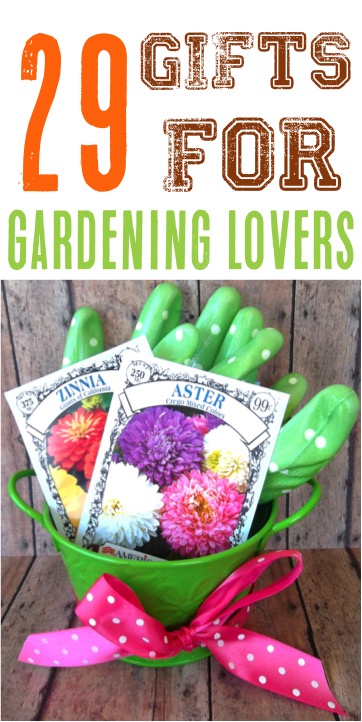 Got the itch to get back out in your garden? Get inspired with this list of 94 borderline genius DIY Gardening Hacks! You'll find clever and effective tips for planting flowers and vegetables you'll wish you'd tried sooner!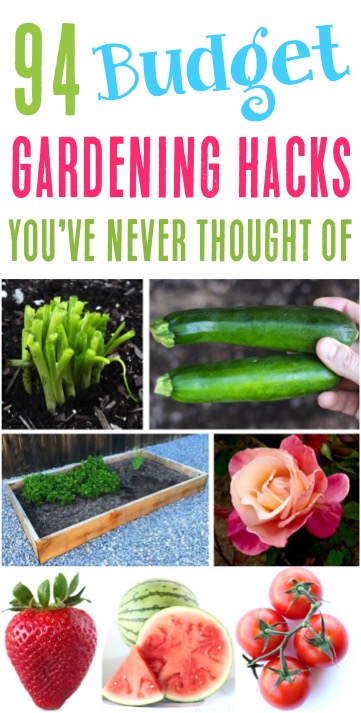 So don't miss out! Join us to get the latest DIY Thrill Projects, Easy Recipes, DIY Hacks and more right here…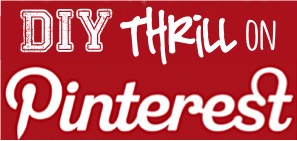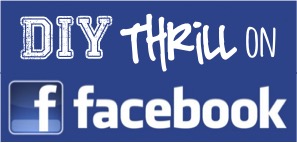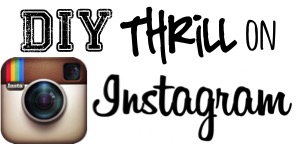 Got a fun Gardening Tip or Trick? Leave a comment & share!