I may get
paid
for ads or purchases made through links in this post.
Who knew making Silly Putty was so EASY?!?  Check out this awesome recipe for How to Make Silly Putty!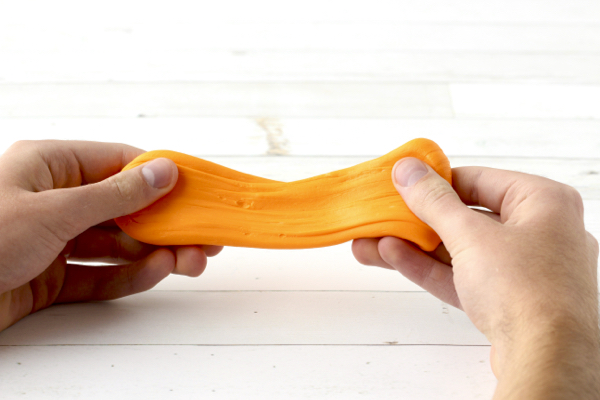 There is something satisfying about playing with silly putty. When I was young, I remember spending hours molding, squishing, and stretching those little balls of silly putty.
The best part about making your own DIY silly putty is it's super easy to make and much cheaper than buying it pre-made from the store!  It's just like the real thing, it stretches without breaking, yet can be ""snapped off"" cleanly.
Are you ready to make this DIY Silly Putty?  Here's what you'll do…

How to Make Silly Putty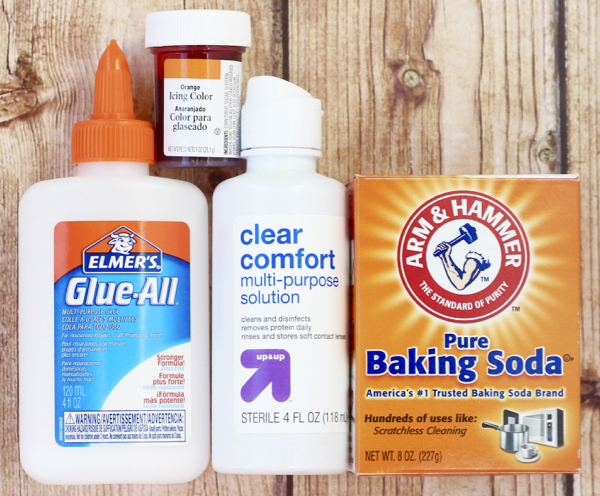 What You'll Need:
1 1/2 tsp. Baking Soda
1 tsp. Contact Solution
4 Ounces Elmer's White School Glue
Orange Food Coloring Gel
What You'll Do:
Find a plastic bowl you can throw away to mix your Silly Putty in.
Pour out the entire contents of a 4 ounce Elmer's White School Glue into the bowl.
Add 1 1/2 teaspoon baking soda and stir.
Add Orange Food Coloring Gel, stir, and keep adding until you reach your desired color.
Add 1 teaspoon Contact Solution and stir until Silly Putty forms and begins to get harder to mix.
Take the Silly Putty out and begin kneading with both of your hands.
Enjoy!  When done playing with Silly Putty, place in a ziplock bag, seal, and place in the refrigerator.  The Silly Putty should last several days.
Looking for more fun DIY ideas?  Get inspired below…
Skip those smells with just a few sprays of this easy copycat DIY Lavender Poo Pourri Recipe!

Just a few sprays of this easy Orange Citrus Poo Pourri Recipe will neutralize bathroom smells wherever you are!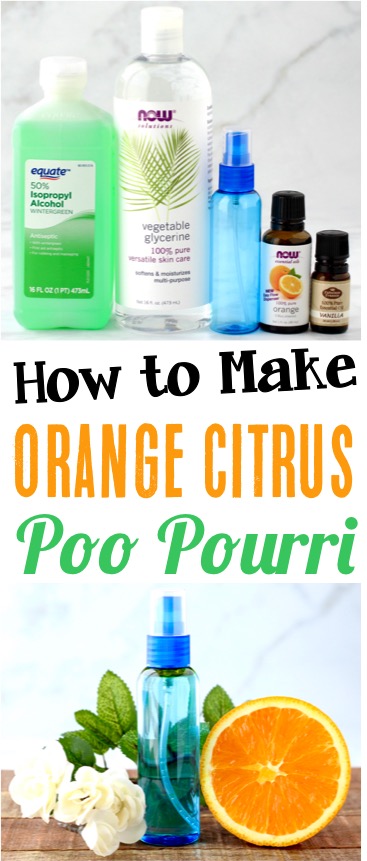 Orange Peel Candles?  Yes, it's true!  It's the perfect DIY trick when you're out of candles!  So, if the power ever goes out and you're low on candles, this DIY Orange Peel Candle is the perfect solution.

So do you need a simple way to crank up the volume on your phone?  This DIY Phone Speaker will amplify your phone speakers for a more enjoyable experience when listening to your favorite songs.  It will also help you to not sleep through your alarm in the the morning!

So, are grocery bags taking over your kitchen? Take control of the clutter with this easy DIY Grocery Bag Dispenser!  This Grocery Bag Dispenser is perfect for use in the kitchen, around the house, on a road trip, camping, and even in your RV. Above all, prepare to have your life simplified!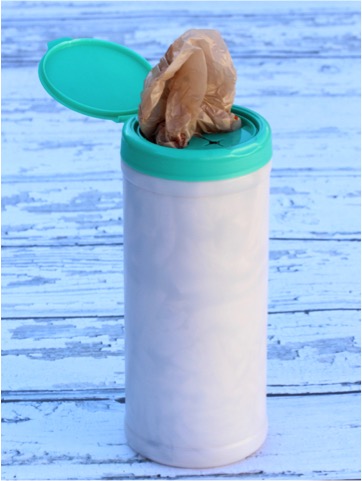 So don't miss out!  Join us to get the latest DIY Thrill Projects, Easy Recipes, DIY Hacks and more right here…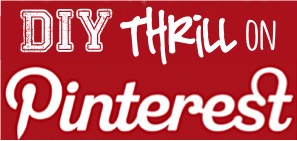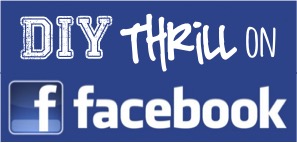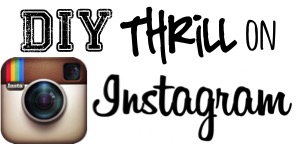 Tried this Silly Putty Recipe yet?

Share with us in the comments below!