I may get
paid
for ads or purchases made through links in this post.
Heading to Kauai?  Check out my Kauai Travel Guide for everything you need to know before you go!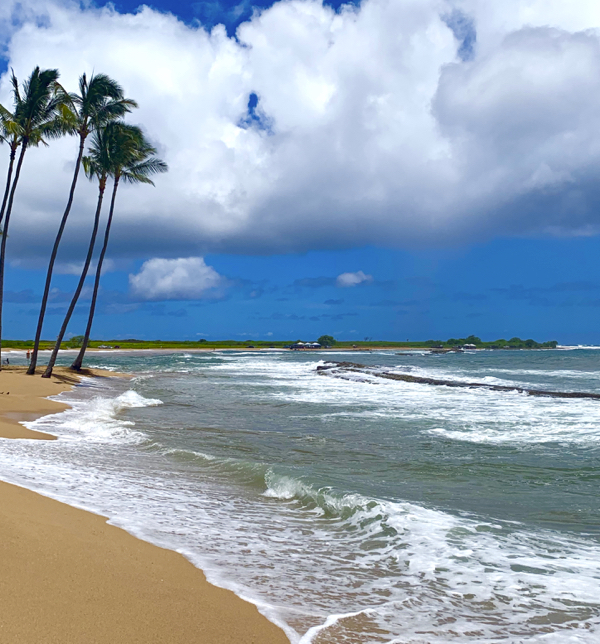 Known as "The Garden Isle," the tranquil island of Kauai is a tropical paradise boasting vast rainforests, rugged mountains, secluded beaches, and sweeping views.  A visit to Kauai will leave you with feelings of awe and wonder!  Seriously… it's stunning!
Before you plan your trip, check out this Kauai Travel Guide to make sure you don't miss a thing.  I've compiled the best beaches and sights in Kauai as well as the top insider tips you need to know before you go!
Are you ready to visit this hidden Hawaiian gem?
Here's everything you need to know before you go…

Kauai Travel Guide
So you're planning a trip to Kauai?
One of the first things you will want to do before your trip is to start stashing cash away for your  'Hawaii Trip Fund'.  Need to increase your travel fund stash?  Here's my favorite trick for ramping up the vacation budget…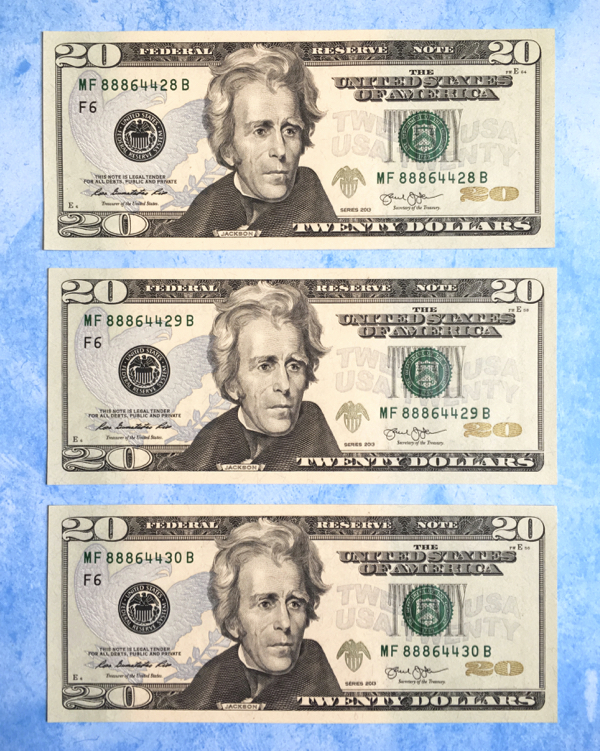 Where to Go:
Waimea Canyon: Located on Kauai's West Side, Waimea Canyon is known as "The Grand Canyon of the Pacific."  Stretching 14 miles long, 1 mile wide and more than 3,600 feet deep, this massive canyon boasts a colorful array of red, brown and green hues which are complimented by waterfalls and frequent rainbows.  The main Waimea Canyon Overlook offers panoramic views of crested buttes, rugged crags and deep valley gorges.
If you're feeling adventurous, there are numerous trails to traverse for beginners and seasoned hikers alike.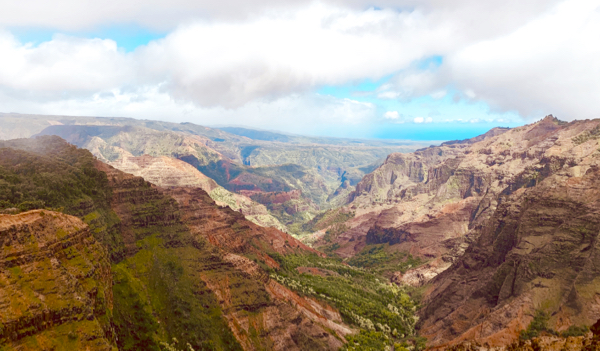 The road continues into the mountains and ends at Kōkeʻe State Park.  Towards the end of the road, I recommend stopping at the Kalalau Lookout for stunning views of the Nā Pali Coast.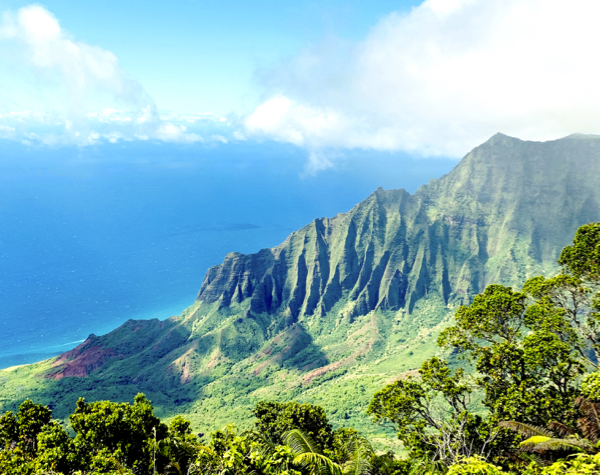 Wailua Falls: Just north of Lihue, Wailua Falls is a 173 foot waterfall that feeds into the Wailua River.  This easily accessible waterfall can be seen from the roadside, so you can leave your hiking boots behind.  If you visit in the mornings, you may be treated to a rainbow as the sunlight meets the mist of the falls, which makes for an amazing photo opportunity.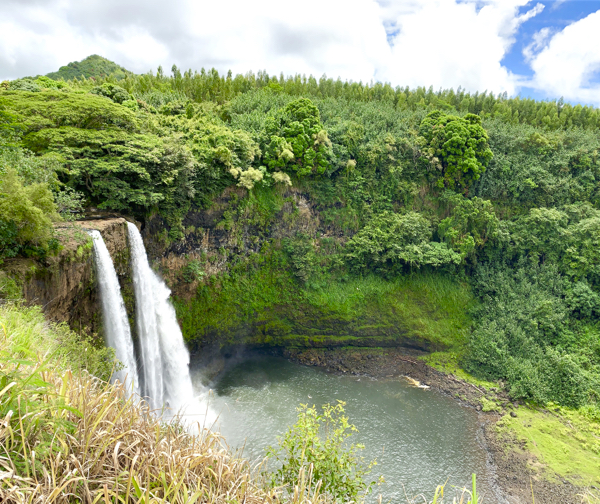 ʻŌpaekaʻa Falls: Cascading down into a hidden pool, this 151-foot-tall, 40-foot-wide waterfall is easily one of the island's most accessible major waterfalls.  Located on the East Side about two miles up Kuamoo Road (Route 580) from Hwy. 56, signs clearly point to the roadside lookout on the right.  This convenient stop offers visitors a great view from a scenic lookout and access to picnic tables and restrooms.
Walk uphill from the ʻŌpaekaʻa lookout and across the road for a great view of the Wailua River valley and interior plains beyond.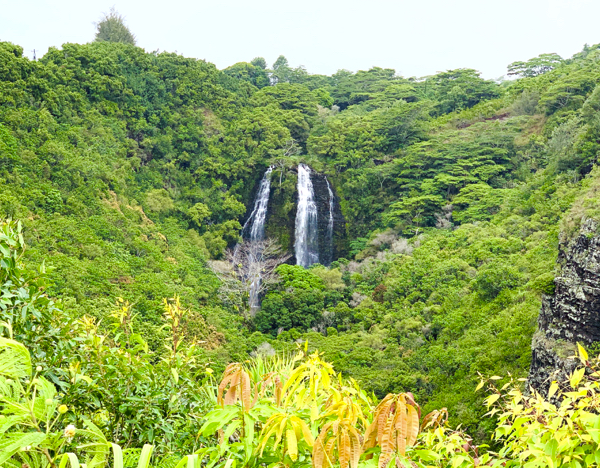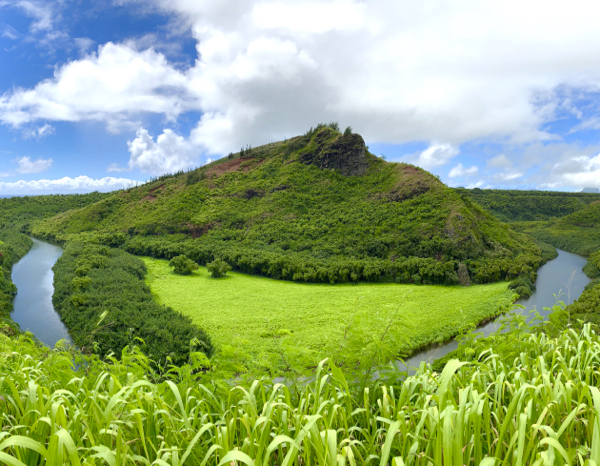 Spouting Horn Blowhole: One of the island's most visited natural wonders, the Spouting Horn Blowhole is a must see sight on Kauai.  The Pacific surf slams into the rocky coastline here and funnels under a small lava shelf into a natural lava tube.  It releases a spout of water up to 60 feet high with a loud hiss and roar.
This is also a great vantage point to watch humpback whales from early November to late May.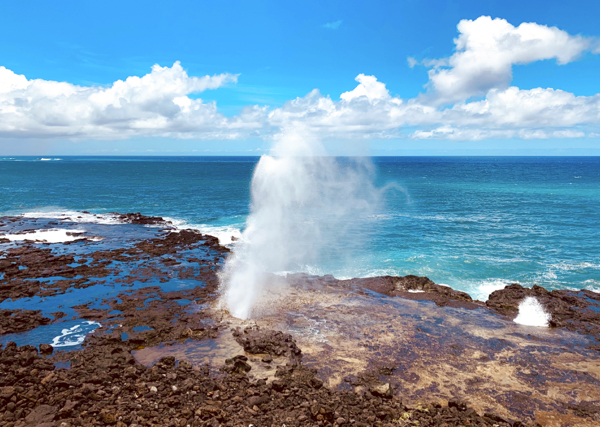 The Best Beaches on Kauai Ranked:
1. Hanalei Bay: Located on Kauai's north shore, Hanalei Bay features a two-mile stretch of soft, white sand and is set in one of the most picturesque locations in Hawaii.  There's majestic mountains and waterfalls in the background and warm turquoise water in the bay.
In the summer the bay is calm, often lagoon-like and the two miles of sand and shoreline offer plenty of room for everyone to play, whether swimming, surfing, sunning or kayaking the Hanalei River.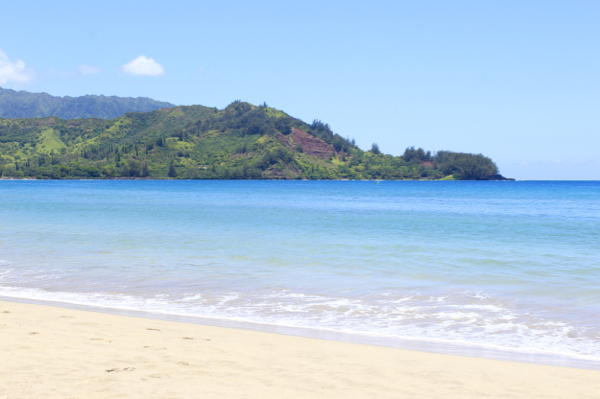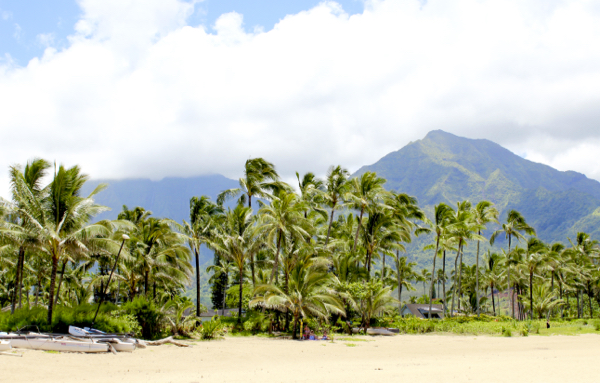 2. Kekaha Beach: A beach popular with locals, Kekaha is a secluded white sand beach that is well known for great sunsets and beach combing.  From this beach there's also a view of Niihau Island and Lehua rock.  So, if you're looking for a big stretch of sand all to yourself, this is the beach for you.
Pro Tip: Kekaha beach is on the sunniest part of Kauai, so if it's raining elsewhere on the island it's usually sunny at Kekaha.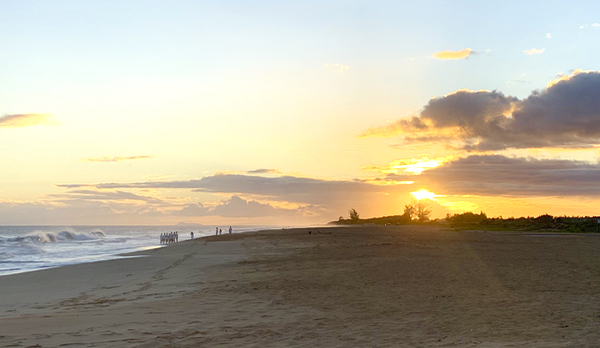 3. Poipu Beach: Crowned America's Best Beach by The Travel Channel, Poipu offers beachgoers spectacular scenery and calm water which is perfect for swimming, snorkeling, and boogie boarding.  There is also a large shallow area that's perfect for kids.  It's one of the best spots on Kauai to sit back, relax, and watch the palm trees sway.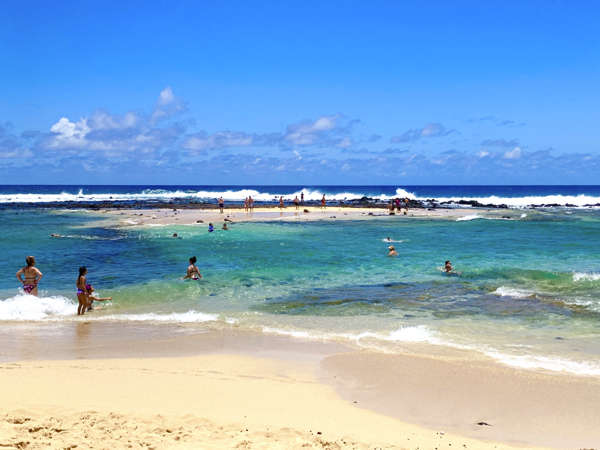 4. Salt Pond Beach: A great beach for families with kids, Salt Pond Beach has a number of protected shallow pools that offer great snorkeling for the little ones.  The water is usually quite clear here and the natural fringing reefs help keep the water fairly calm.  Tide pools on the East side of the beach are a great place to discover additional Hawaiian marine life.  A lifeguard is posted here and you will find restrooms, showers and shade pavilions in the park.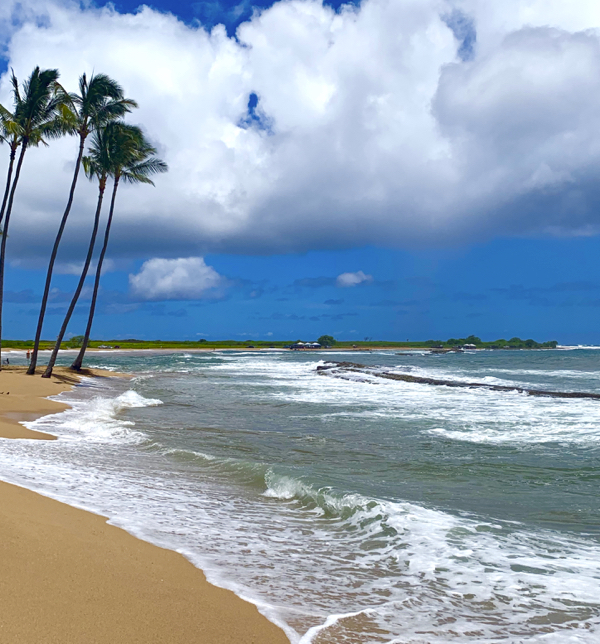 5. Lydgate Beach: Located on the shoreline near the mouth of the Wailua River, Lydgate Beach is one of the most popular beach parks on Kauai and attracts many swimmers, picnickers, campers, fishermen, surfers, divers and beachcombers.  Part of the beach is protected from the open ocean by a lava-rock wall and has a variety of tropical fish in protected calm waters, ideal for children and beginner snorkelers.  With its many facilities, including a picnic area and restrooms, this is a great spot for a family beach day.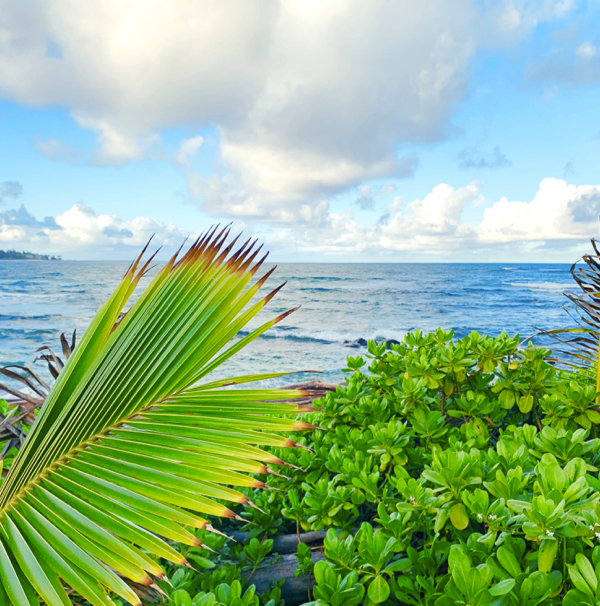 6. Anini Beach: Anini Beach is a favorite on the north shore of Kauai.  This quiet, beautiful beach goes for miles along a coastline protected by an extensive, 2 mile long offshore reef that runs the length of beach.  Since the beach is shielded from large waves by the reef, Anini is a great spot for swimming, snorkeling, sail boarding, and other sports that don't require surf.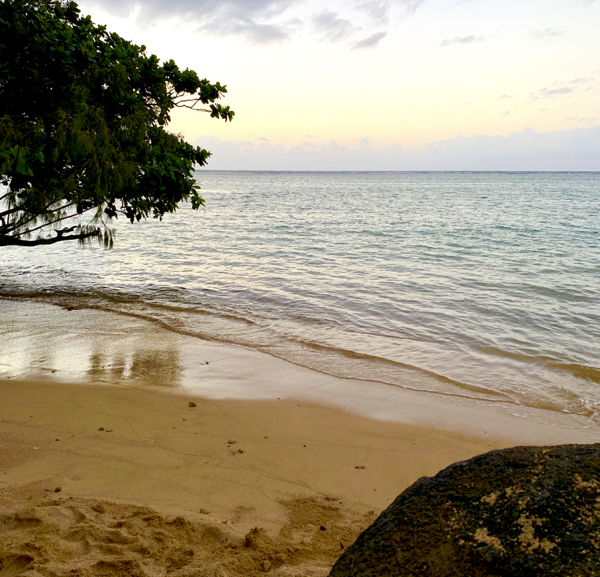 What to Do:
Pick up a Pizza on the Way to the Beach:  One of my favorite budget meals on Kauai is when I picked up a pizza on the way to the beach.  I was able to score deals at both Domino's Pizza and Pizza Hut when ordering online for pickup, and grabbed a large pizza for just $10.  Then… our family got to enjoy the tasty meal right on the beach with the sand in our toes!  Check out these tips below to save even more…


Stop by Wishing Well Shave Ice: Many claim to have the best shaved ice on Kauai, but if you really want the best you have to try Wishing Well Save Ice.  Mixed into some of my favorite flavors of shaved ice was fresh papaya, coconut flakes, pineapple chunks, and macadamia nut ice cream.  Talk about tropical bliss!
Wishing Well Shave Ice is located on the right side of the highway as you drive into Hanalei, look for a colorful truck with a wooden roof.
Take a Shelter Dog on a Field Trip: Missing your 4-legged friend?  The local shelter, the Kauai Humane Society, allows for both visitors and locals to take potential rescues on a "field trip."  You can bring your new friend to the beach or even go on a hike.  The dogs get a great day, and you're able make a new furry friend in the most beautiful of locations!  Win-Win!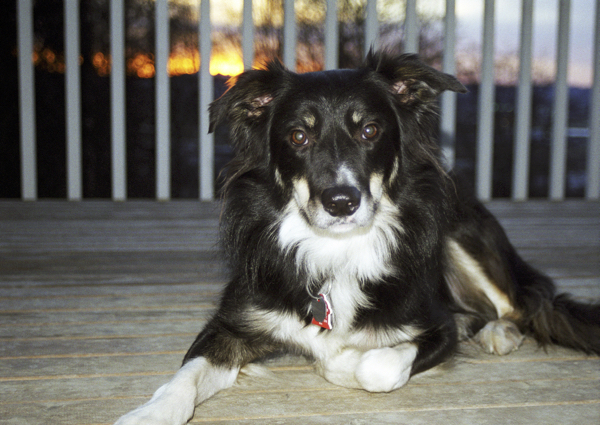 Ride in a Helicopter: Did you know that only 10% of Kauai is accessible by car?   If you're eager to see the rest of the island's hidden valleys and secret waterfalls, I recommend taking a helicopter tour.
There are a few companies that offer tours on the island, but if you're feeling extra adventurous I'd book an open door tour.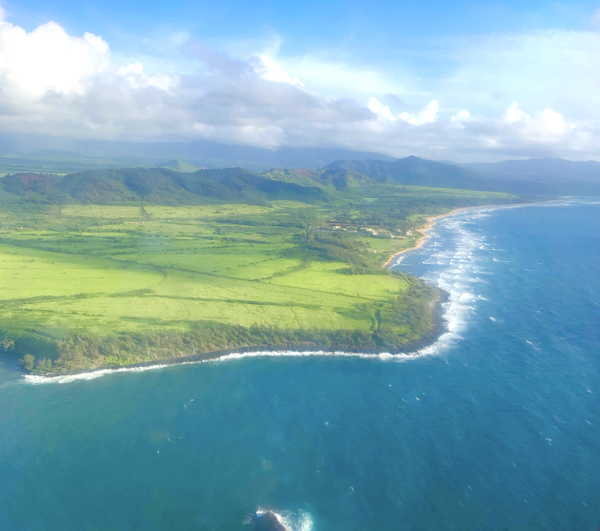 Take a Tour of The Kauai Coffee Company: Did you know Kauai is also a top travel destination for coffee lovers?  Kauai's heritage as a coffee growing island began when German and Portuguese immigrants began cultivating the land into coffee plantations in the late 19th century.  Today, the island is home to the Kauai Coffee Company, the largest coffee farm in the United States with over four million trees!
During the two-hour coffee tour, visitors to the Kauai Coffee Estate will enjoy a guided, open-air tram ride down the red dirt roads of the coffee plantation.  You'll learn everything you need to know about how coffee is planted, grown, and manufactured – from seed to cup.  Plus, you'll even get to plant your very own coffee tree in the orchard!  You'll finish off the tour with a cup of coffee, grown, harvested and roasted on the Kauai Coffee Company Estate.
Pro Tip: If you don't want to pay for a farm tour, take a complimentary walking tour or stroll the grounds at your leisure for free. No need to sign-up.
What to Bring to Kauai:






With the gorgeous beaches and stunning scenery, a vacation to Kauai always is an amazing experience, no matter how long you stay.
Now that you've read this Kauai Travel Guide, continue planning your Hawaiian adventure with these travel tips below…
There's no need to overpay for airfare when you don't need to.  From booking hacks to little known deals, you're going to love these life-changing airfare tips!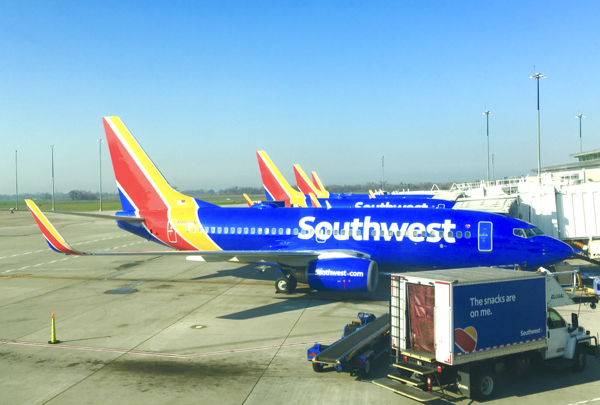 Whether you're dreaming of a walk down Waikiki Beach, catching a classic Hawaiian Luau, or searching for the best hidden gems on this gorgeous tropical island, you'll love these top Oahu Travel Tips and Tricks!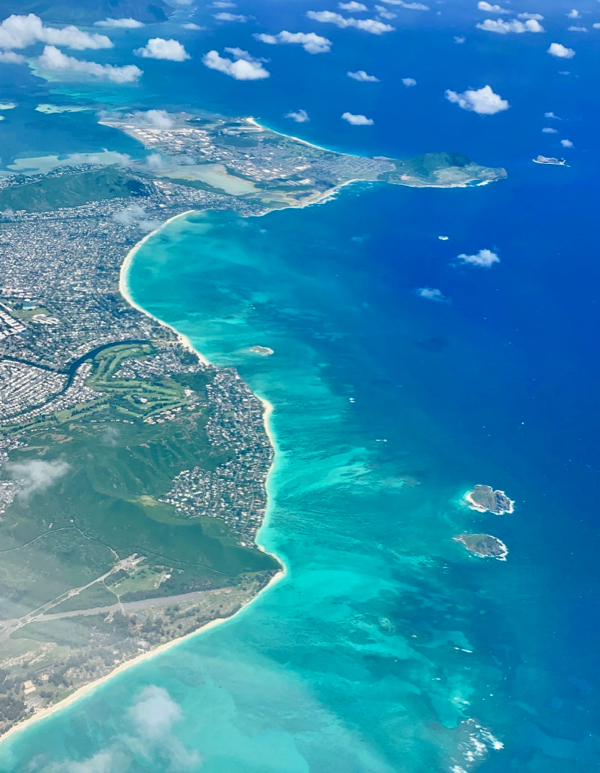 Planning a trip to Maui??  Whether you're planning a trip to Hawaii or just dreaming of your next getaway, check out these Maui Travel Tips to help you learn How to Visit Maui Without Breaking the Bank!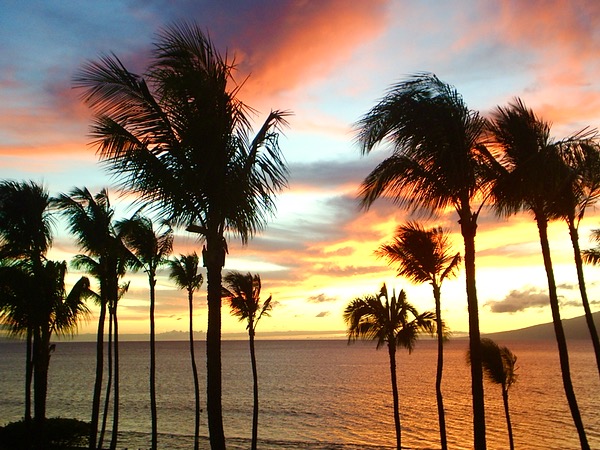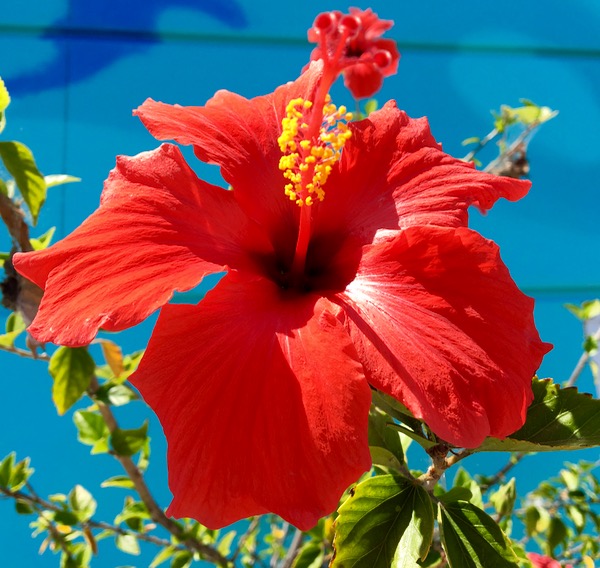 So don't miss out!  Join us to get the latest DIY Thrill Projects, Easy Recipes, DIY Hacks and more right here…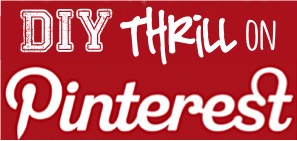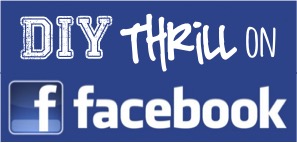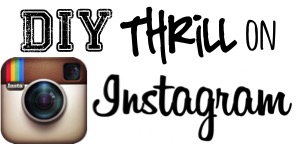 Have YOU ever been to Kauai?
What are some of your favorite places to see, things to do, beaches to visit, etc?
Share with us in the comments below!