Planning a Camping Trip? This EASY Campfire Banana Boats Recipe is the perfect camping dessert!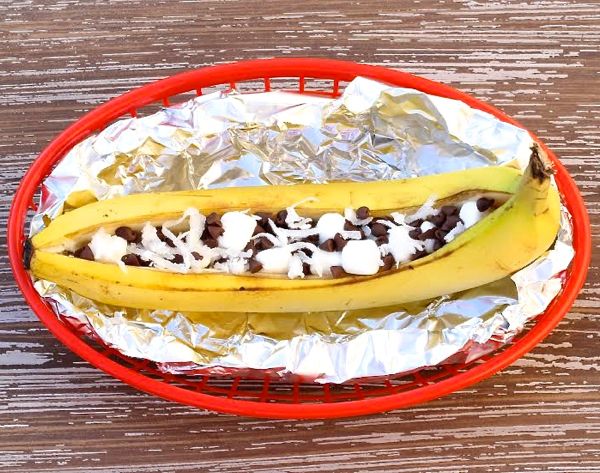 Are you looking for that perfect dessert you can make on your upcoming camping trip? This Campfire Banana Boats Recipe is crazy delicious and the ultimate summer dessert!
Just 4 easy ingredients and you've got some seriously delicious dessert.
Related: 
Campfire Banana Boats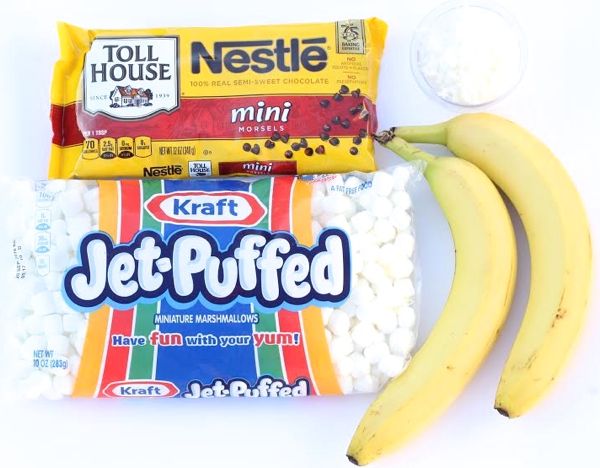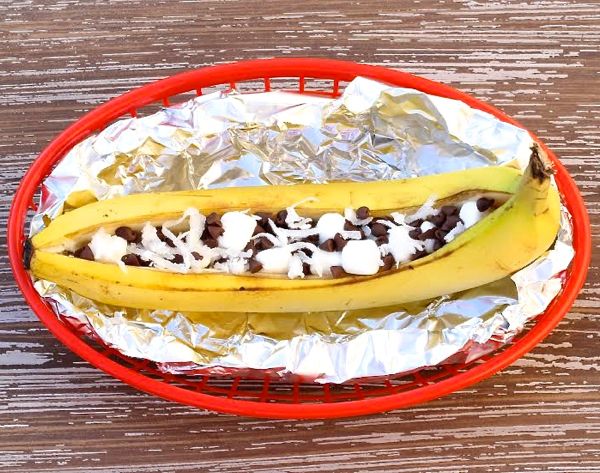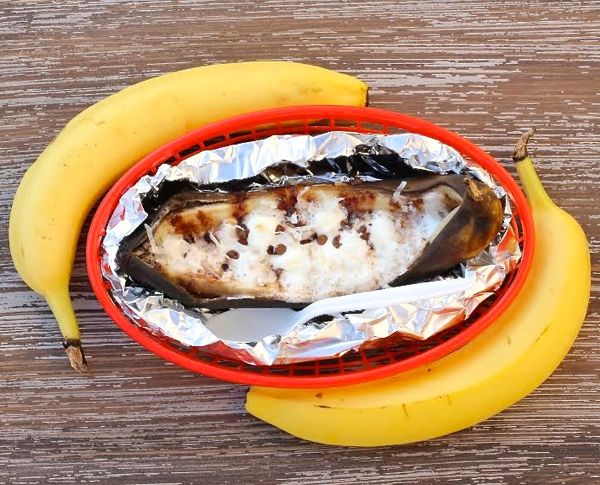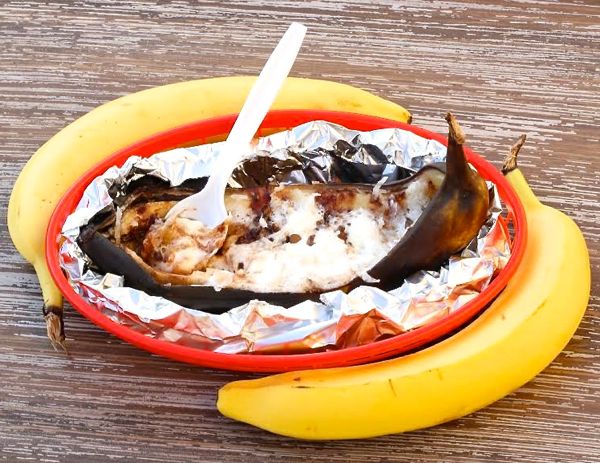 Campfire Banana Boats Recipe!
Prep time:
Cook time:
Total time:
Ingredients
1 Banana
¼ cup Miniature Marshmallows
1 tbsp. Coconut Flakes
1 tbsp. Mini Semi-Sweet Chocolate Chips
Instructions
Carefully slice lengthwise down the center of the Banana.
Fill center of Banana with Marshmallows, Coconut Flakes, and Chocolate Chips.
Wrap in Aluminum Foil.
Cook on Campfire Coals or grill on Barbecue for approx. 10 mins or until done. Enjoy!
Yum
Cake Mix Banana Bread?  Yep… you read that right!  This EASY Cake Mix Banana Bread Recipe is the solution for those banana bread cravings!  Made with real bananas, this delicious bread is the perfect addition to your brunch or dessert menus!  Plus… it really couldn't be any easier to make than this!

Give your traditional Peanut Butter Cookies a seriously delicious makeover with these Easy Peanut Butter Chocolate Chip Cookies!  I know it sounds crazy, but they have no flour and no butter… and they are still so yummy!  With just 4 ingredients, they're so easy to make!

Do you love Reese's as much as I do?  Reese's lovers will instantly fall in love with the yummy flavors of Reese's Peanut Butter Spread wrapped up in warm flaky crescent rolls!  Reese's Crescent Rolls are so easy to make… and just 3 Ingredients!
Are you bringing the dessert to the party this year??  Wow your friends and family with this seriously delicious Easy Christmas Cake Mix Cookie Recipe!  They're the perfect addition to your Christmas dessert table, and you'll watch them vanish before your eyes!  These cookies can easily be modified for other holidays, too!  Are you ready for the ridiculously easy recipe??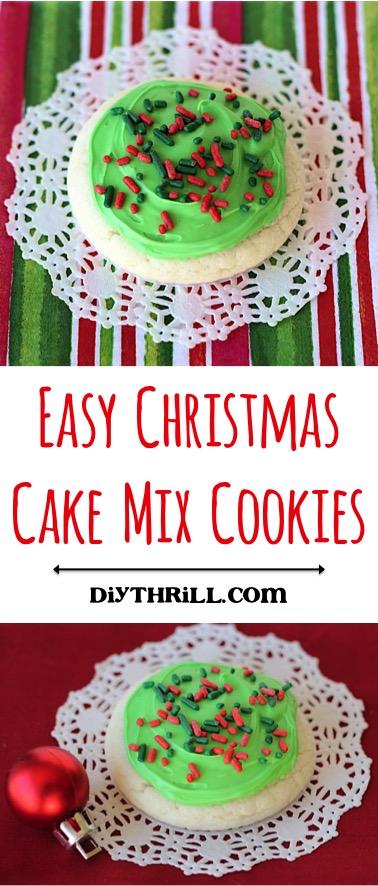 Every dinner deserves a delicious dessert, and this by far is one of my fall favorites!  The delicious flavors of Carmel and Apple explode in this yummy Crock Pot Caramel Apple Dump Cake Recipe! With just 4 ingredients, this Dump Cake recipe is crazy easy!

On the hunt for another savory Fall Recipe?  These easy Caramel Apple Crescent Roll Bites are insanely delicious, combing the incredibly yummy flavors of caramel and apple to make the ultimate Fall dessert!

Thanks for supporting DIY Thrill!  Sharing at these Best Link Parties!
Find more fun DIY Tips and Tricks here…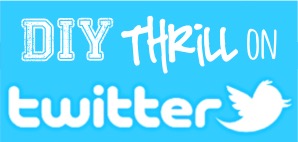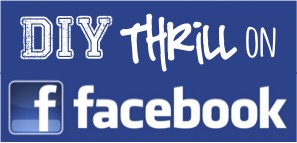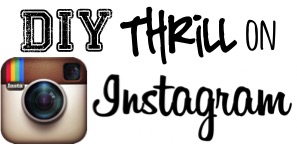 Got a favorite Camping Menu Tip or Treat??  
Leave a comment & share!
Save