Planning a Camping Trip? This EASY Campfire Banana Boats Recipe is the perfect camping dessert!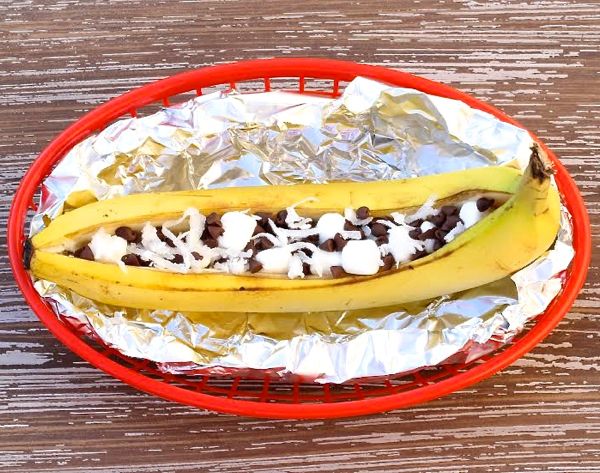 Are you looking for that perfect dessert you can make on your upcoming camping trip? This Campfire Banana Boats Recipe is crazy delicious and the ultimate summer dessert!
Just 4 easy ingredients and you've got some seriously delicious dessert.
Related: 
Campfire Banana Boats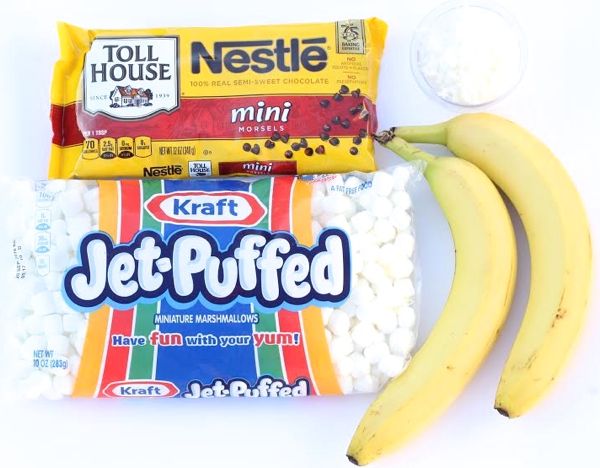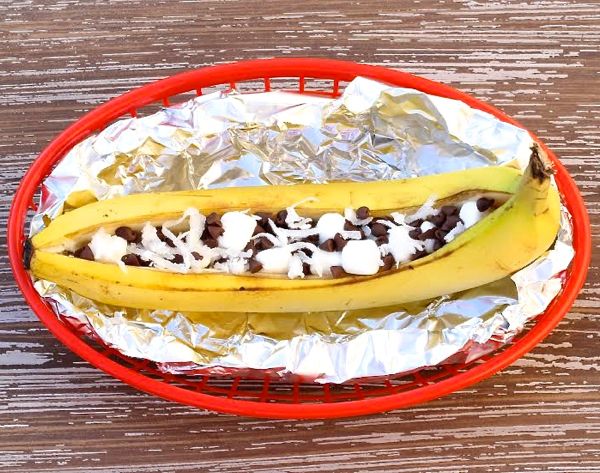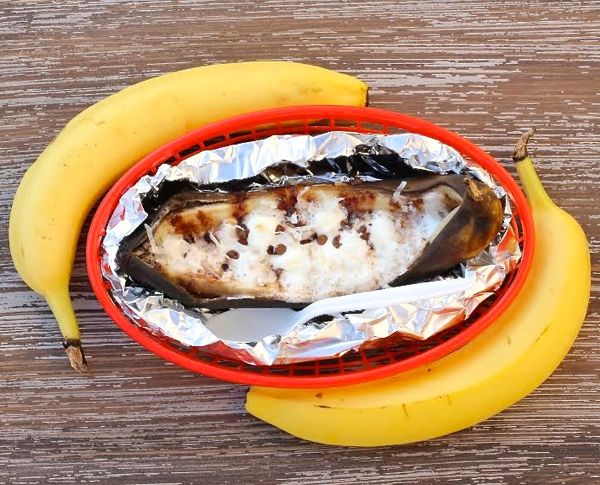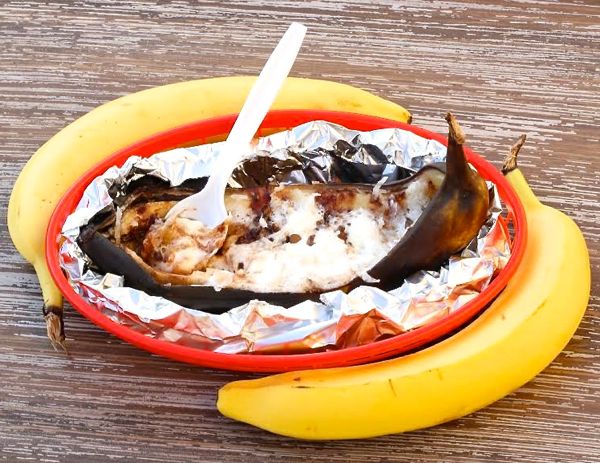 Just buy the products you're already going to buy online, and Ebates will pay you cash back!  Get a FREE $10 bonus when you sign up!

Campfire Banana Boats Recipe
Planning a Camping Trip? This EASY Campfire Banana Boats Recipe is the perfect camping dessert!
Ingredients
1 Banana
¼ cup Miniature Marshmallows
1 tablespoon Coconut Flakes
1 tablespoon Mini Semi-Sweet Chocolate Chips
Instructions
Carefully slice lengthwise down the center of the Banana.
Fill center of Banana with Marshmallows, Coconut Flakes, and Chocolate Chips.
Wrap in Aluminum Foil.
Cook on Campfire Coals or grill on Barbecue for approx. 10 mins or until done. Enjoy!
Craving more delicious Dessert Recipes?  Get Inspired below…
It's time to start planning your most epic camping menu ever… these Easy Camping Recipes are perfect for your next weekend in the woods!  Check out these brilliant camping food ideas and outdoor campfire recipe hacks.

Cake Mix Banana Bread?  Yep… you read that right!  This EASY Cake Mix Banana Bread Recipe is the solution for those banana bread cravings!  Made with real bananas, this delicious bread is the perfect addition to your brunch or dessert menus!  Plus… it really couldn't be any easier to make than this!

Give your traditional Peanut Butter Cookies a seriously delicious makeover with these Easy Peanut Butter Chocolate Chip Cookies!  I know it sounds crazy, but they have no flour and no butter… and they are still so yummy!  With just 4 ingredients, they're so easy to make!

Do you love Reese's as much as I do?  Reese's lovers will instantly fall in love with the yummy flavors of Reese's Peanut Butter Spread wrapped up in warm flaky crescent rolls!  Reese's Crescent Rolls are so easy to make… and just 3 Ingredients!

 Every dinner deserves a delicious dessert, and this by far is one of my fall favorites!  The delicious flavors of Carmel and Apple explode in this yummy Crock Pot Caramel Apple Dump Cake Recipe! With just 4 ingredients, this Dump Cake recipe is crazy easy!

Dreaming of starting your own blog?  Skip the commute, work from home, and turn your dream job into a reality for just $2.95 a month!  It actually doesn't take long at all to start your blog, and I'll share some easy steps for How to Start a Blog in 20 Minutes!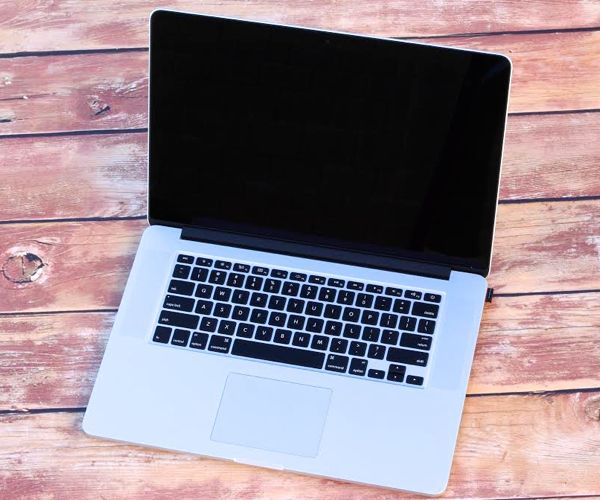 Tried this Campfire Banana Boats Recipe?
Share with us in the comments below!