I may get
paid
for ads or purchases made through links in this post.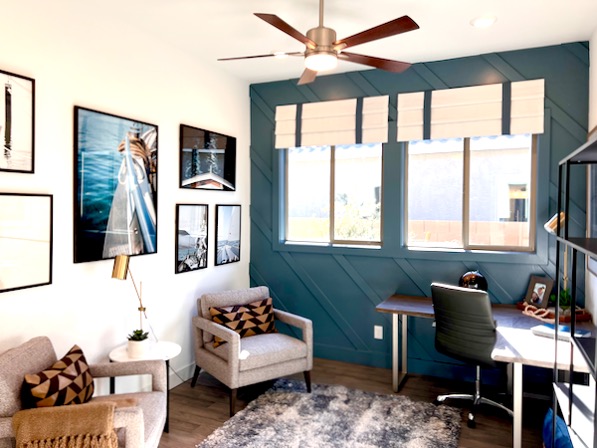 A BIG thank you to Trust & Will for sponsoring today's post and How to Prepare For The Future Financially!
Wondering how to secure your family's financial future? Trust me, life can throw many unexpected expenses your way when you least expect it. That's why it's so important to set savings goals and take steps to get moving in the right direction!
It's such an amazing feeling once you take control of your money with a personal financial plan. The peace of mind knowing you and your loved ones are prepared is priceless!
Here are 8 steps for how to prepare for the future financially…
How To Prepare For The Future Financially
Start a Rainy Day Fund
In my experience, unexpected bills seem to come all at once! I recently had several costly repairs that had to be done on my car. If it wouldn't have been for my rainy day fund, I would have been forced to charge the bill on high interest credit cards.
You may want to consider saving up at least a $1000 emergency fund as fast as you can. If possible, it's best to set aside 3 – 6 months of living expenses in a savings account. When those unexpected expenses pop up in the future, you'll have the money on hand to pay those bills. This means you won't have to carry a balance on your credit cards!
Use the Debt Snowball
Is debt keeping you from your goals? An effective way to quickly pay off your debt is by using the debt snowball. Basically you'll simply pay off all your debts, starting with the smallest and gradually moving on to the largest.
Once you eliminate your smallest debts, you can use all the money you save in interest to tackle the larger debts one by one until they're all gone!
Max Out Your Retirement Account
If you want to take advantage of the power of compound interest, it's important to start putting money away for retirement as soon as possible! Your employer may even match your 401K contributions up to a certain amount each year!
If you're self employed and don't have access to a 401K, you can contribute up to $6000 a year to a Roth IRA retirement account!
Sell Your Car & Get Out of Your Car Payment
A car loan can eat up a huge portion of your earnings. If you're able to, consider selling your car so you're free from your loan.
Then, you may want to look for an older used car that you're able to now pay cash for. I prefer affordable and reliable cars that also have low maintenance costs.
Shop Around For Cheaper Insurance
How long has it been since you've reviewed your insurance plans? Many insurance companies will slowly raise your premiums over time and will hope you don't notice. To make sure I'm getting the best deal, I like to call other insurance companies once a year to shop around for cheaper rates.
Some of the plans you can save big on include home, life, health, and car insurance. So take some time this month to shop around and see if you can find a better deal!
Cancel Extra Subscriptions
Monthly subscriptions can be convenient, but they all add up. Consider canceling subscriptions you don't use often… thinks might include things like streaming services, magazines, newspapers, and gym memberships. You'll be amazed how much money you can save!
Make a Will
It's so important to make a will, as it allows you to communicate your wishes clearly and precisely. If there's no will, the state in which you live decides how to distribute your assets to your beneficiaries according to its laws. Unfortunately this may not produce the results that you would prefer for your survivors. You can prevent this from happening by easily creating a will online with Trust & Will!
Some of the benefits of creating a Will-Based Estate Plan with Trust & Will include:
·      Nominate child and/or pet guardians
·      Decide who will handle your affairs
·      Leave specific gifts (money, possessions, property, etc.)
·      Determine how your assets will be distributed
·      Exclude individuals from receiving your property
·      Specify your final arrangements
·      Note any special requests
·      Decide what should happen in a medical emergency
·      Designate health care agents
·      Grant trusted individuals access to your medical records
Consider Opening a Trust
How would you like to make the process of transferring your assets even more seamless?  Consider creating a trust online with Trust & Will. A trust has all the benefits of a will, but will also allow your loved ones to avoid the long and complicated process of probate court!
When you transfer assets to your Trust, you own everything in your Trust while you're still alive. After you pass, your assets will go directly to who you've chosen. How easy it that?!
If you still have questions about estate planning, it's always a great idea to give your family lawyer a call for advice.
So what steps have you taken so far to prepare for the future financially?
Leave a comment & share!