I may get
paid
for ads or purchases made through links in this post.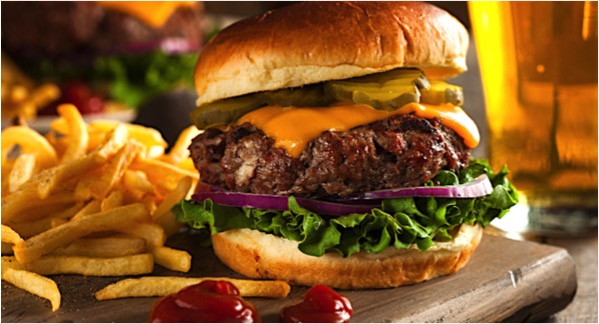 A BIG thank you to Buck Wild Bison for sponsoring today's post: 5 Essentials for a Well-Stocked Freezer!
Have you ever wondered how long the food you have at home would last if you weren't able to go to the store for a couple weeks? Unexpected events may make it impossible for you to go shopping for several days or longer. A smart way to prepare is to have a well-stocked freezer… just in case.
Having access to proper nutrition and delicious food is super important, so that's why I love to keep my freezer stocked with yummy options! From essentials like meats, bread, fruits, and vegetables, there's a big selection to choose from when you're stocking your freezer.
It's also a great idea to get an extra freezer if you can. This will let you stock up on your favorite frozen foods when they are on sale!
Here are the 5 foods you should always have stocked in your freezer…
Essentials for a Well-Stocked Freezer
1: Frozen Vegetables
Frozen vegetables are one of the essentials for a well-stocked freezer. Some of my favorites are frozen broccoli, corn, chopped peppers, peas, spinach, carrots, and green beans! You can even Freeze Pesto in Glass Jars or Ice Cube Trays!
If you're already buying spinach or carrots for the week, why not use them in a smoothie? With enough fruit in the mix, you can't taste the veggies and won't even know that they're there!
I have a smoothie with spinach and carrots every day, and love it!
2: Frozen Fruits & Berries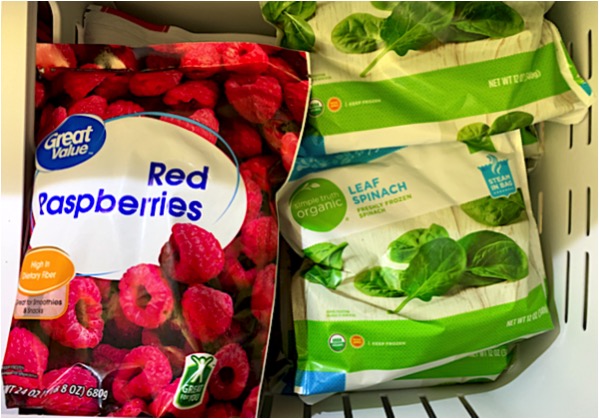 One of the greatest keys to healthy eating is having a stockpile of frozen fruits in your freezer. Frozen berries enhance smoothies, oatmeal, overnight oats, and more, and give you an extra dose of fiber and antioxidants!
Whether you grow strawberries, pick them, or load up on them at grocery store sales, sometimes you find yourself in the land of strawberry overload! Which brings me to this simple little trick for How to Freeze Strawberries!
3: Freeze Your Bread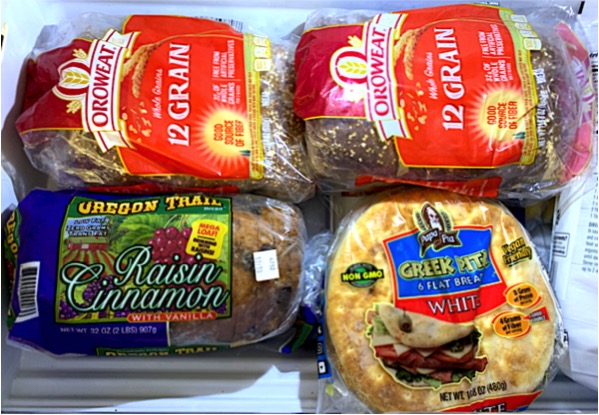 Did you know that you can preserve bread in the freezer for several months? It's true!
When you get home from the store, simply place the loaves you aren't planning on using right away in the freezer.
4: Freeze Your Butter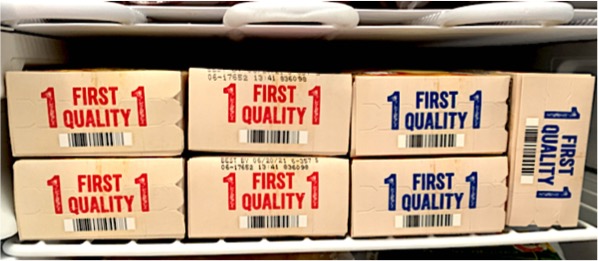 Yes, you can freeze butter! Unsalted butter can last up to five months frozen, and salted butter up to nine months frozen.
5: Frozen Meats (Steaks, Burger Patties, Sausages)
Steaks: Are you looking to switch up your standard steak dinner? Buck Wild Bison has you covered! Their American bison steaks have ⅓ the calories of beef – and the most incredible flavor you can imagine! From sirloin to ribeye, New York strip, and filet mignon, they offer a variety of cuts to help you perfect your meal.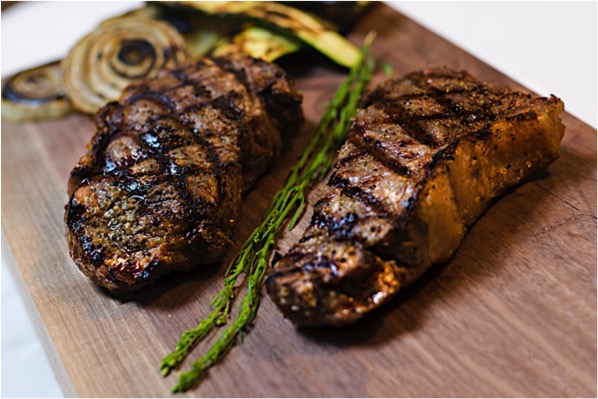 Burger Patties: Don't forget the bison burgers! They're lower in fat and calories than a beef burger, so you get all of the tender, juicy goodness without the extra fat and calories. You seriously need to try it!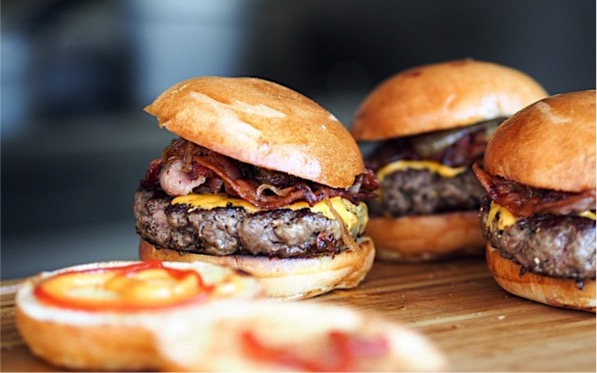 Sausages: Premium bison sausages come in a variety of incredible flavors that you won't find other places. These sausages are a blend of high-quality bison meat enhanced by savory spices and interesting flavors. This combination results in incredible flavor!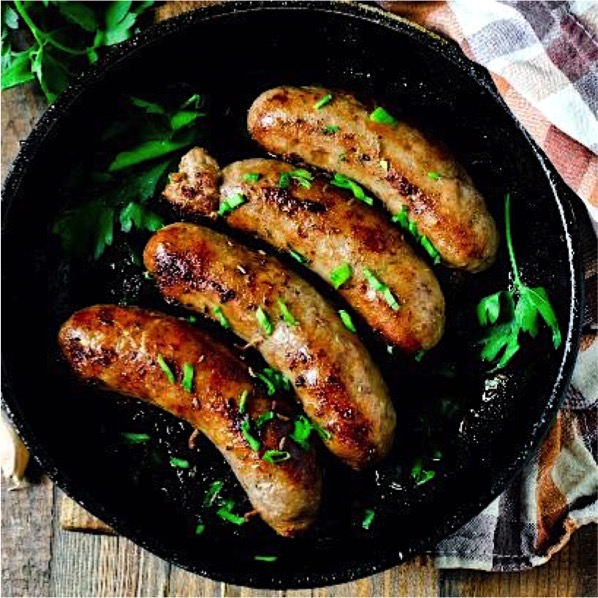 So what are you waiting for? Give Buck Wild Bison a try for yourself, and get these delicious meats delivered right to your door!
View all products and learn more HERE.
If you take the time to go through these steps, your freezer will be stocked and be ready for anything!
So, what are some of your favorite Essentials for a Well-Stocked Freezer?
Share with us in the comments below!