A BIG thank you to Jerky Subscription for sponsoring today's post.
Are you looking to get outside and enjoy the great outdoors? There are few easier ways to enjoy all of nature's beauty than with a day hike. Trust me, a hike is the perfect way to get out, explore, and enjoy some fresh air!
If you're looking to spend a day hiking, a well-stocked daypack is a must. The better prepared you are, the easier it'll be to enjoy a stress-free day on the trail!
So before you go, check out this list for what to pack for a day hike…
What to Pack For a Day Hike
1. Compass & Map
Having a map of where you plan to hike is an absolute must. Use it to plot out your hike beforehand, and reference it during the hike. If you pair your map with a compass, your odds of getting lost will drastically decrease.
2. Plenty of Water
You never want to underestimate the amount of water you will need while hiking. Bring along as much water as you can comfortably carry… I like to take at least 3 liters per person. It's also a good idea to keep some water in a cooler in your car for when you return from your day hike.
3. Bug Spray
Bugs are everywhere in the great outdoors, but you don't have to let them spoil the fun. Keep away those mosquitoes, ticks, biting flies, and gnats, with long-lasting bug spray.
4. Sun Protection
If you're going to be outside for any length of time, it's also so important to keep your skin protected from the sun. Clothing, hats, and sunglasses are your first line of defense, but for skin that's still exposed, sunscreen is essential.
5. Daypack
A good daypack is key to a comfortable hiking trip. Pick one that's lightweight and big enough to hold all your hiking essentials, but not so big that you're tempted to over pack.
6. Snacks like Beef Jerky
Jerky is one of my favorite all-around, protein-packed snacks. You can enjoy beef, chicken, turkey, or even vegan jerky. Plus, it's shelf-stable, requires no refrigeration, and tastes great on the trail!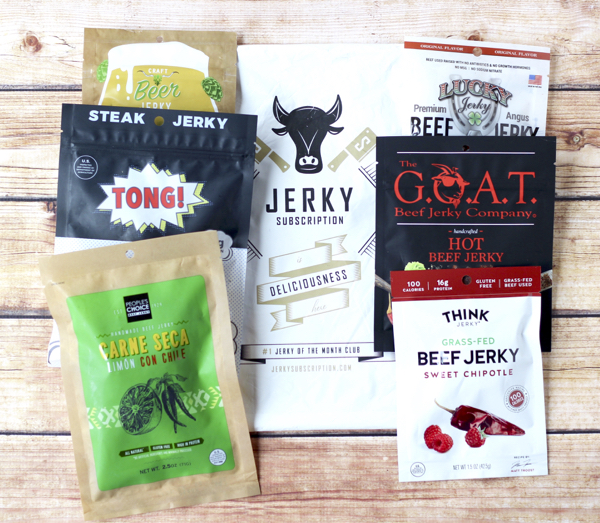 Are you looking to try some new craft jerky brands? With Jerky Subscription, it's easy to discover and try the best-tasting craft jerky at home. Plus, they will only send you small-batch craft jerky brands with delicious flavors. It's such an easy way to find new jerky flavors you'll love!
You should definitely give the Jerky Subscription a try, you'll be so glad you did!
So, what are some of your favorite things to pack for a day hike?
Share with us in the comments below!