I may get
paid
for ads or purchases made through links in this post.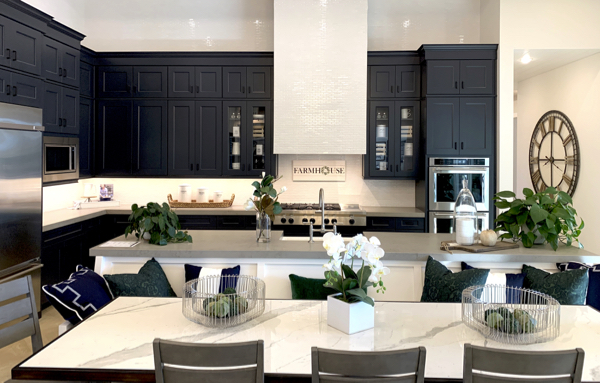 A BIG thank you to The Culleoka Company for sponsoring today's post.
Have you ever looked at the ingredients on your cleaners? It sure can be a shock to actually read what's in those cleaning products, right? Cleaning products are such an important thing to consider when attempting to eliminate more toxins and chemicals from your home. These natural cleaning solutions will help you save time, money, and reduce chemical exposure, all while keeping your home cleaner and healthier!
So are you ready to tackle some Spring Cleaning this week? Here's How to Clean Your Home Naturally…

How to Clean Your Home Naturally
1: Clean Your Dishwasher With Vinegar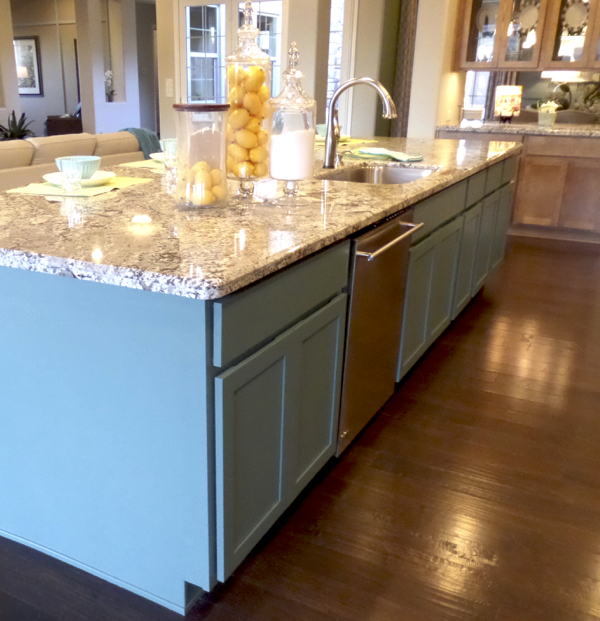 Is grime overtaking the inside of your dishwasher? Start with an empty dishwasher. Place a cup of white vinegar in a dishwasher-safe container on the upper rack of the machine. Then, run the dishwasher through a hot-water cycle. This will wash away grease and grime and remove musty odors, too!
2: Ditch The Dryer Sheets For Dryer Balls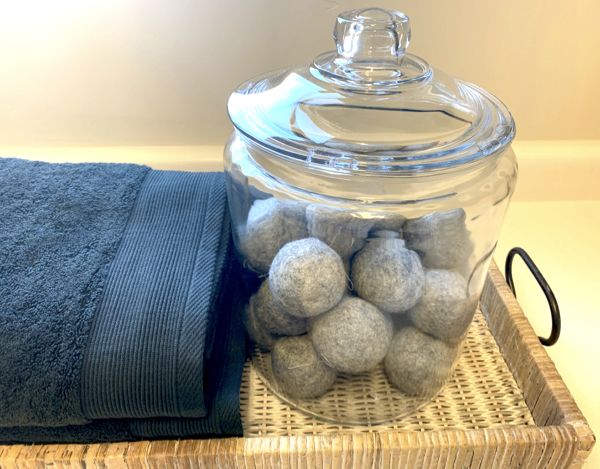 An easy way to cut down on chemicals in the laundry is to swap out dryer sheets for natural wool dryer balls. They're so simple to make, cut down drying time, and save the cost of dryer sheets in your laundry loads! They do such a great job of softening your clothes, reducing wrinkles, and fluffing up your laundry, too. I've been using them for years!
3: Deodorize Your Carpet With Baking Soda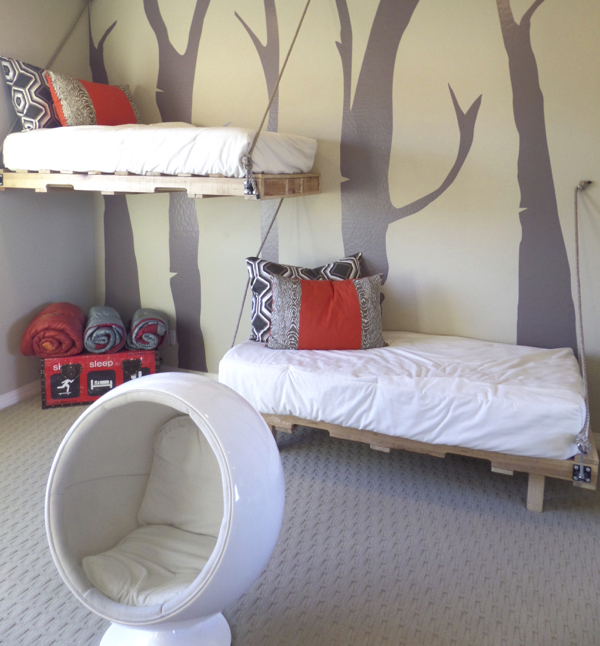 Once a month, I like to sprinkle a mix of baking soda and a few drops of essential oil over my rugs and carpet, let it rest for 30 minutes, and then vacuum away any odors. The carpet smells amazing afterwards!
4: Switch to Microfiber Cloths to Clean Bathrooms and Kitchens!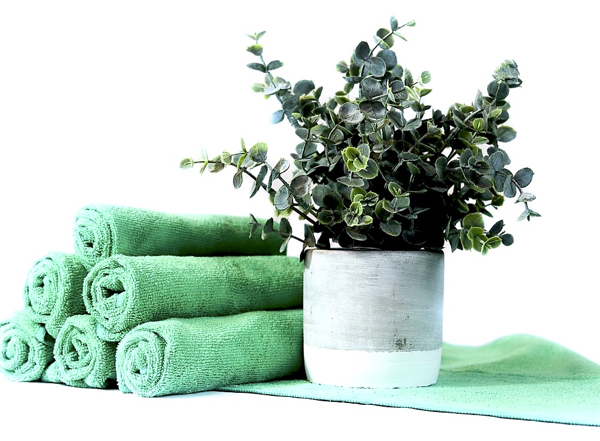 I have saved a lot of money since I switched to microfiber cloths! They're reusable and you can even run them through the washing machine for easy cleaning! No paper towels needed!
5: Use a Natural Laundry Detergent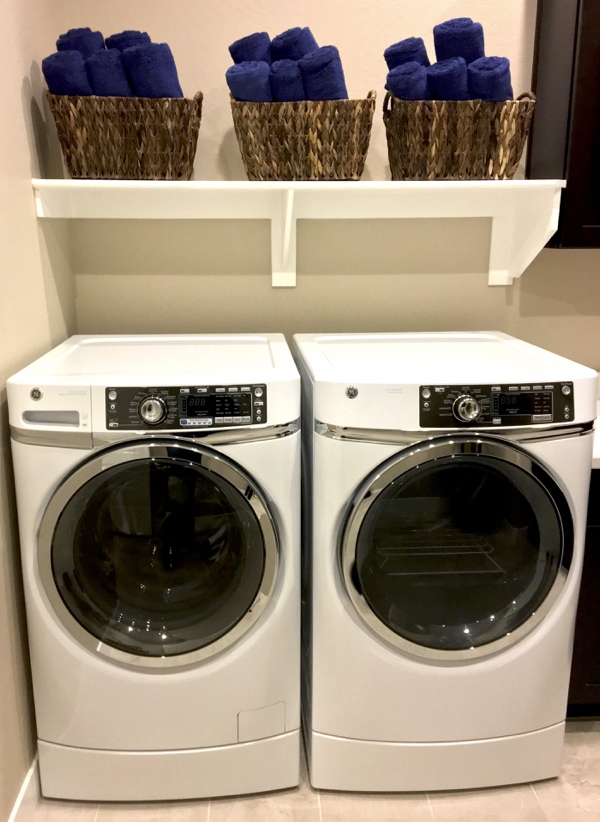 I love using natural laundry detergent on my clothes as well. Simply use 8 oz of Lavender & Chamomile Natural Based Cleaner for a standard load of clothes. Got a stain? Pretreat for organic soils on fabric prior to wash – allowing the probiotic solution to soak in for 10 – 15 minutes.
6: Clean Your Drains With Natural Probiotic Cleaner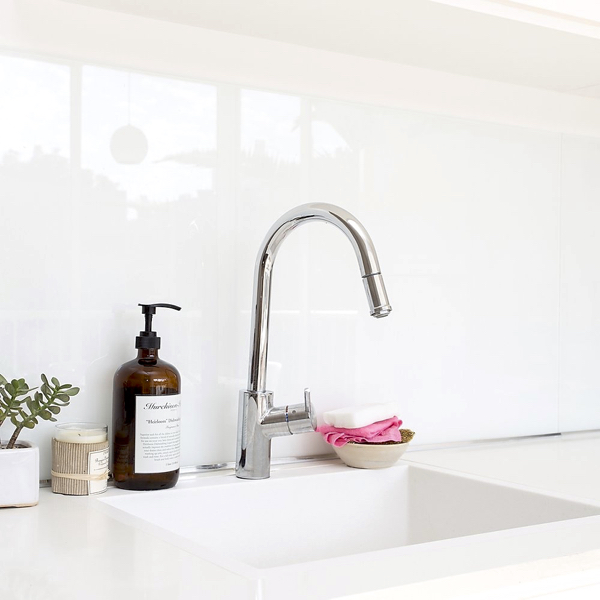 Are your sinks starting to clog? Or do you have a stinky drain? This natural based Drain Septic & Sewer Cleaner is packed with 7 types of probiotics that produce powerful enzymes to break down soils and organic matter in your drains.
Many of the issues that we face in our drains are not only from all of the waste but also come from soaps, detergents and disinfectants that contain ammonia, chloride and a bleach base (all of which kill good bacteria)! By using this Probiotic Solution, you will be introducing those good bacteria into the drain lines, helping to prevent stoppages, odors and the slime that goes along with stinky drains.
7: Use Natural Air Fresheners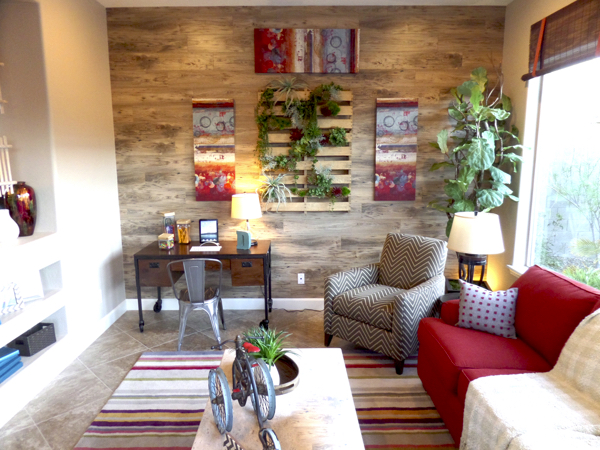 Are you ready for your house to smell amazing? Add a sliced orange, several cinnamon sticks, and 3 cups hot water to a 2 – 3 quart pot. Simmer on low heat on the stove, and add additional hot water as necessary to keep the air freshener going all day.
Every time I do this my house smells great for days!
8: Remove Carpet and Fabric Stains Naturally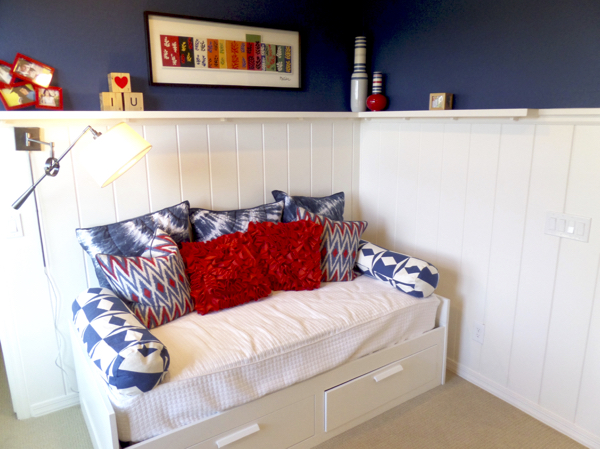 Simply spray this Unscented Natural Based Cleaner directly onto a stain and allow the solution to penetrate the stain for 30 – 60 seconds. Using a microfiber cloth or towel; ball up one end of the cloth, press onto the stain and twist with firm action and lift the stain out. Repeat if necessary. Just remember to never scrub the stain – it could smear.
9: Dust Without The Chemicals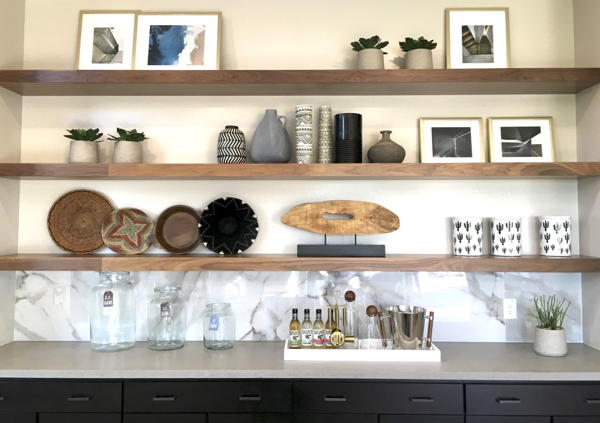 Often, you don't even need a cleaner for your wood. I like to use a dry microfiber cloth when dusting in my home.
10: Clean Counter Tops, Stainless Steel Appliances, & Other Surfaces Naturally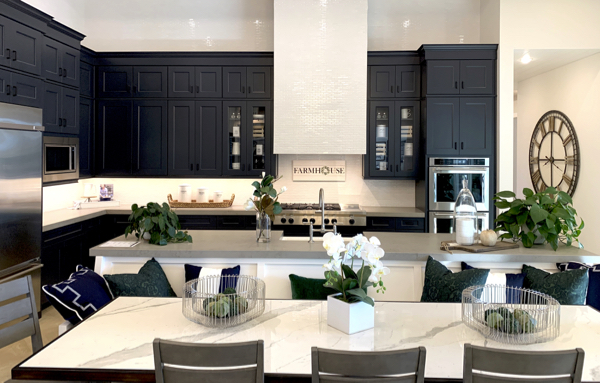 I recommend using a microfiber cloth and Green Tea Natural Based Cleaner to clean counter tops, stainless steel appliances, bathrooms, and more.
This all purpose cleaner is packed with 7 strains of probiotics that produce powerful enzymes and plant-based cleaners (called scrubbers). They work together to break down soils and organic matter, including food-based grease & oils.
The probiotics crowd out the bad bacteria they come in contact with – without leaving a toxic residue, unlike most common cleaners. Probiotics create positive impacts for continued benefits, you'll have healthier air quality due to no chemicals being used! How cool is that?!
Learn more about Culleoka Company Natural Based Cleaners, and get yours HERE.
So what are some of your favorite ways to Clean Your Home Naturally?
Share with us in the comments below!