A BIG thank you to Kid Curated Books for sponsoring today's post.
Are you wondering how to help your kids develop a love of reading this Christmas?  The key to helping kids love reading is to keep it fun and find ways to incorporate books into your daily life.  With a soft cozy blanket and the smell of pine needles in the living room, this Christmas season is the perfect time for your little ones to discover a new favorite book!  Inspiring your kids with the love of reading is truly one of the best gifts you can give!
Here are my top tips for how to inspire your kids to develop a lasting love of reading…
How to Help Your Kids Develop a Love for Reading This Christmas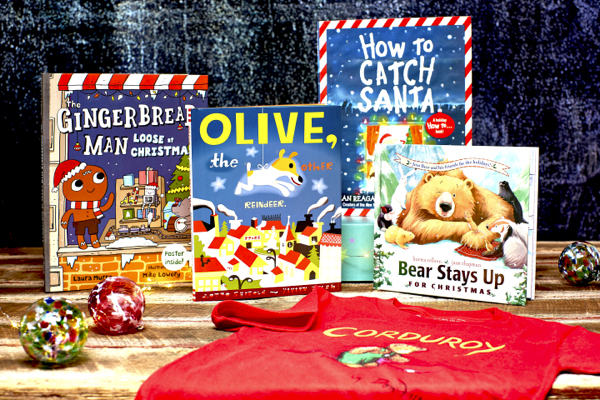 1: Read Bedtime Stories With Your Kids
Reading bedtime stories every night creates a fun routine that your child will look forward to.  Plus, by creating this routine where you read every night, it will help your child develop an interest in books!  Encouraging your child to read before bed will also create a habit of reading that they'll follow on their own as they grow older.
2: Give them Board Books when They're Babies
Consider specially made, extra durable board books for infants.  Sure they might nibble on them a bit, but always having books around will help them develop strong attachments to books from an early age!
3: Stash Books in the Back Seat
Instead of turning on the DVD player or handing over the iPad, keep a stash of books for your kids in the back seat.  Then keep it fun and exciting by rotating your car's book collection with different books once a month.  When you're driving around town or on your next road trip, you'll be surprised how often your kids will start grabbing for those books!
4: Keep Books Around Your Home
Simply having books, magazines, and newspapers around your home will help children to view them as part of daily life.  Your example of reading frequently and enjoying it will reinforce that view.  In addition to digital books, I love having physical books at home as well.  There's just something special about turning those pages to see what happens next!
5: Subscribe to Kid Curated Books
Keeping kids reading is key to their successful future, and that's where a monthly book box subscription from Kid Curated Books comes in!  Kid Curated Books is for children ranging in age from infants to teens.  Every monthly delivery comes in a bright blue box addressed to the child and contains 4 new and exciting books.  It's a fast, easy and affordable solution to get kids off the electronics and back to books!
It can be hard to find time to research and find books your kids will love that are both age and reading-level appropriate.  Now you don't have to!  Kick back, relax, and let Kid Curated Books do all the hard work!  They'll hand-select engaging books based on your your child's age, reading level and interests.  The carefully selected books will expose children to new concepts, adventures and experiences all while keeping them entertained!
Here are the easy steps to find new books your child will love…
#1: Answer Some Questions about What Books Your Child Likes
When you're ordering, you'll answer some simple questions about what type of books your child likes, and Kid Curated Books will find the perfect books for them!  Kid Curated Books is the only book subscription your kids will ever need… because it's designed just for them!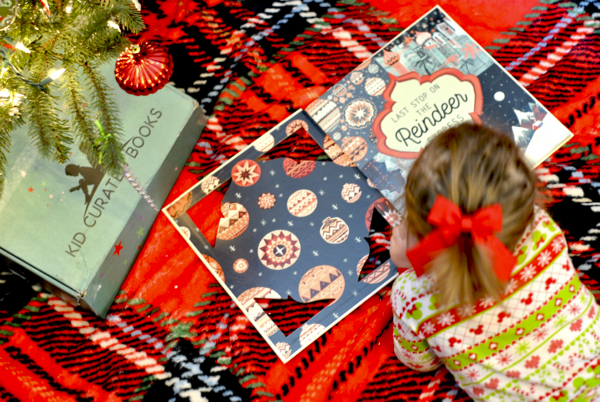 #2: Open the Box!!
The most exciting part for your child is opening their box!  Boxes contain 4 new and exciting books based on your child's age…
Children ages 0-4 will receive a variety of board and picture books
Children ages 4-8 will receive a selection of picture and early chapter books
Children ages 8-14 will receive an exciting selection of fun and challenging chapter books
Are you looking for the perfect Christmas gift?  Consider gifting a 3, 6 or 12 month's subscription to Kid Curated Books.  The books are thoughtfully selected and packaged in a fun blue box with tissue, paper shreds and a bookmark.  No additional wrapping is required!  The lucky child receiving their Kid Curated Books Gift Box will also get a thoughtful note telling them who sent their box.
So what are you waiting for?  It's time for your child to start discovering new books they'll love today!!
Go subscribe to the Kid Curated Books Subscription HERE.
So don't miss out!  Join us to get the latest DIY Thrill Projects, Easy Recipes, DIY Hacks and more right here…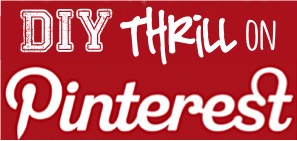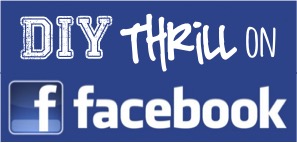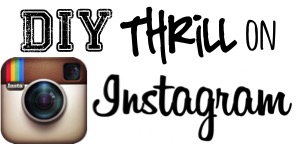 So what are your favorite ways to help your kids develop a love of reading?
Leave a comment & share!