I may get
paid
for ads or purchases made through links in this post.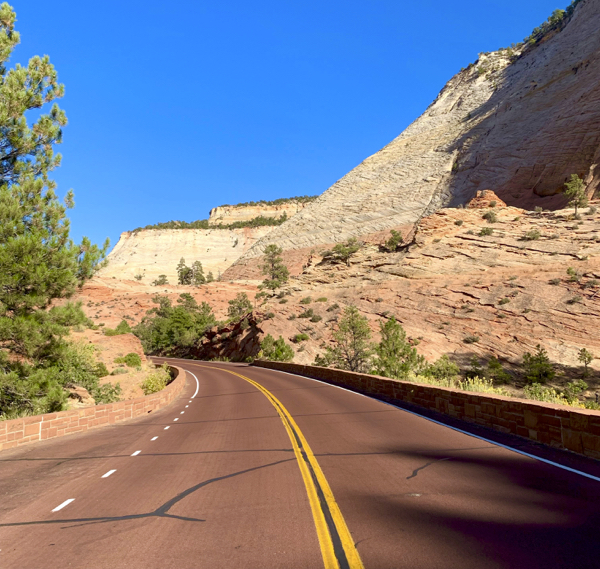 A BIG thank you to Champtires for sponsoring today's post.
Your bags are packed and you're ready to go… but is your car ready?  When it comes to road trips, the most important thing to remember is to take the proper steps to get your car ready for that long trip.  A breakdown on your daily commute is one thing, but what if your car leaves you stranded in the middle of nowhere?  Most car issues that may arise when traveling can easily be prevented with a little maintenance before hitting the road.
So make sure to complete this road trip checklist for your car before you head off on your next adventure.  Follow these tips, and the travel portion of your road trip should be smooth sailing!
Here's how to prepare your car for a road trip…

How to Prepare Your Car For a Road Trip
1: Check Your Oil Level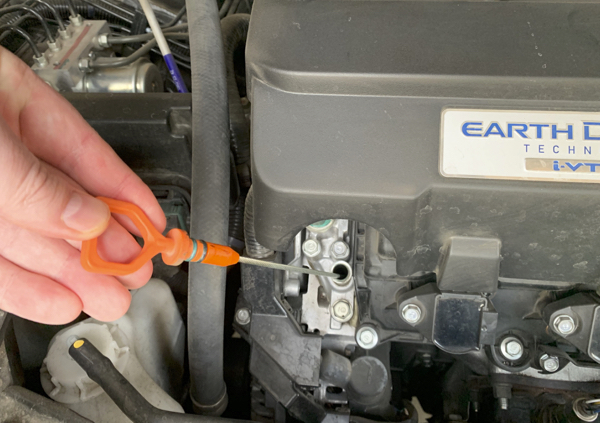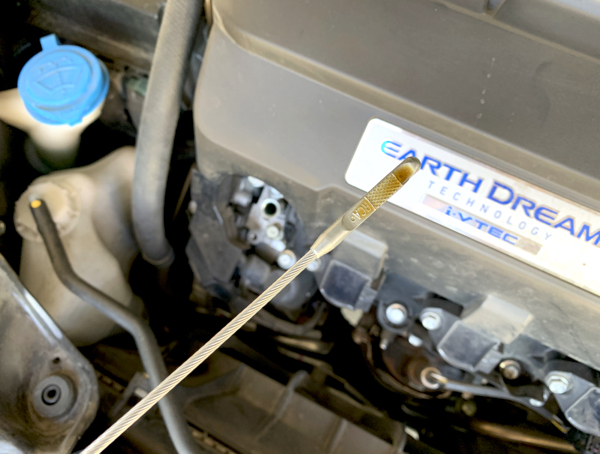 How often you need to change your engine oil really depends on your specific car.  To find out how often to change your oil and what type of oil to use, I recommend reviewing your owner's manual.  Or you can simply ask a service manager at your local dealership.  Even if you've recently changed your oil, it's always a good idea to check your oil before heading out on a road trip.  You don't want to risk running your engine hard without having enough engine oil to protect all those moving parts.
Before checking your engine oil level, be sure that your car has been turned off for at least 5 minutes so you can get an accurate reading.  Also make sure to park your car on level ground.  Then pull out the dipstick, wipe it clean with a rag or paper towel, then reinsert the dipstick for several seconds.  When you pull out the dipstick for the 2nd time, you should be able to get an accurate reading of your oil level.
If your car is older, it's more likely to start burning or using more oil.  So be sure to check your oil level before leaving home.  If your oil is low, be sure to top it off before heading out.  Your car will thank you!
2:  Check The Other Fluids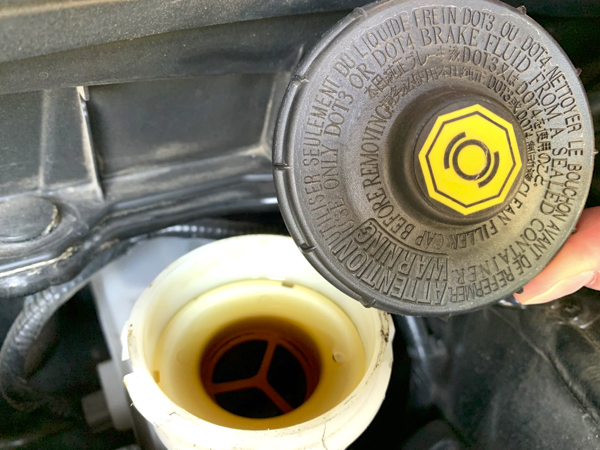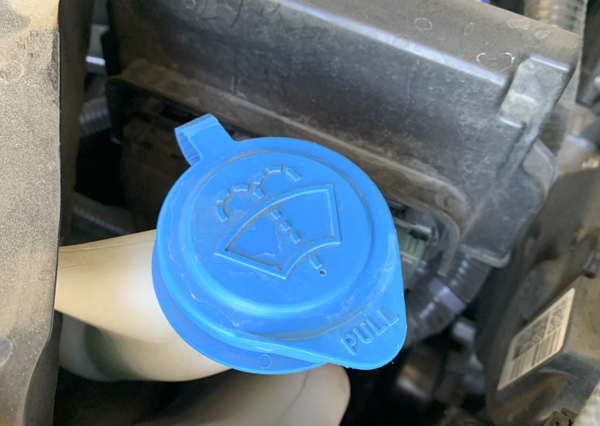 While you've got your hood up and you're checking your engine oil level, take a minute to also make sure your other fluids look good.  You'll want to check your Brake Fluid, Transmission Fluid, Power Steering Fluid, Engine Coolant, and Windshield Wiper Fluid levels.  If any of these fluids are low, you can check with your local part store or dealership to find the recommended fluids for your car.  Topping off any low fluids is good for your car, especially before a long drive.  Plus, it's really easy to do!
3: Change Those Air Filters
So when was the last time you changed your air filter?  A dirty air filter won't provide the protection your engine needs.  Changing your engine air filter is an easy way to help increase acceleration, horsepower, and overall engine performance. You can even save yourself some money when you buy a high quality reusable air filter that you'll never need to replace again!
Most cars also have an in-cabin air filter.  If you haven't changed this filter in awhile, consider putting in a fresh filter before your trip.  Not only will a new filter better clean the air you're breathing, it can also help that air smell just a little bit fresher!
4:  Clean Your Windshield and Inspect Your Windshield Wipers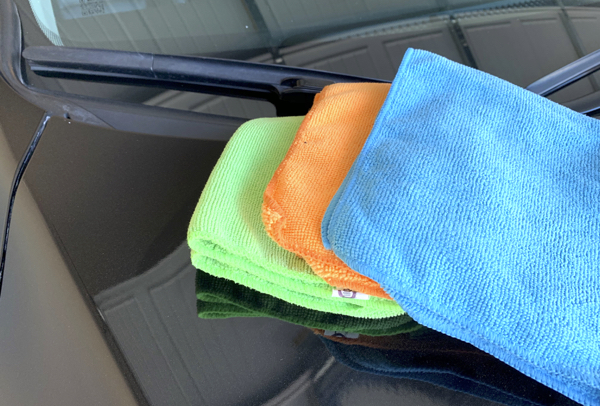 Trust me, looking through a crystal clear windshield will make your road trip so much more enjoyable.  Everything will look so much better!  I've found that it is easier to clean your windshield using a microfiber cloth.  That's because they tend to leave less streaks.  Don't forget to also clean the side mirrors, door windows and the rear window.
Then, make sure your wiper blades are in good shape before you head out.  If the windshield wipers are worn or leave streaks, make sure to replace them.  You never know when a rain storm might roll through on your trip.
5: Check Your Lights
Now it's time to make sure that all of your car's lights are working properly.  After checking both head lights and tail lights, be sure to also test your high beams.  You just may need them on the road if you're driving at night in secluded or dimly lit areas.
6: Fill The Gas Tank Before You Leave
I also recommend filling the gas tank a day or two before you leave.  It's one less thing to do the day you leave on your big trip, and gas is often more expensive on the road.
7: Check The Tire Pressure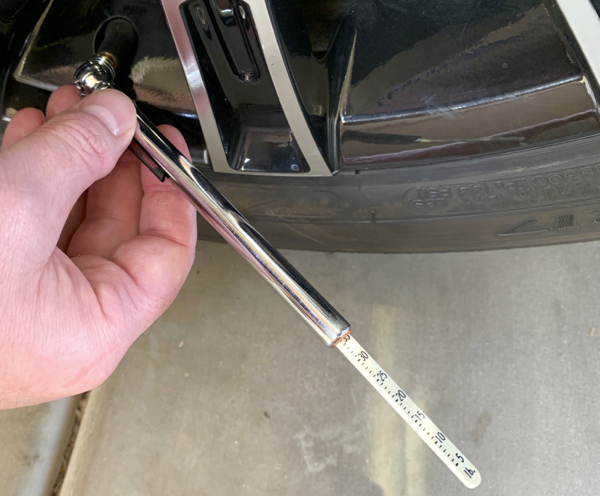 Did you know that low tire pressure will cause your tires to wear out prematurely?  Properly inflated tires not only increase the life of your tires, but they also increase your gas mileage, vehicle performance and handling.
Don't forget to also check your spare tire and make sure it's properly inflated.  You'll also want to make sure you have a jack and the required tools you'll need to install your spare tire if you happen to get a flat.
8: Inspect your Tires For Wear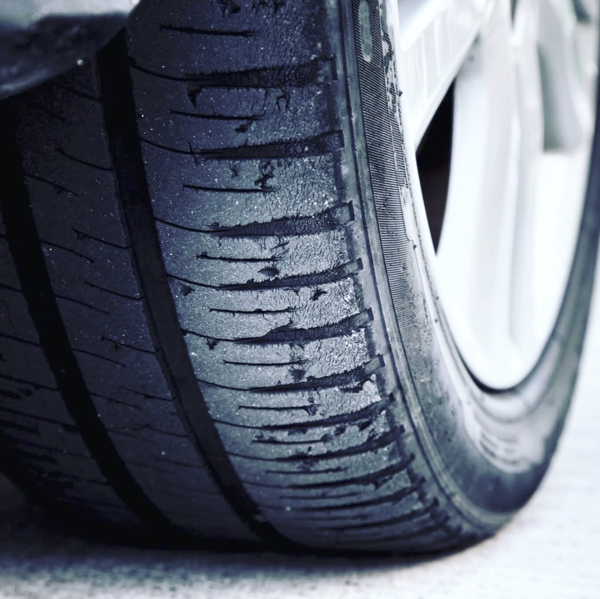 Before you leave home, you'll want to measure the tread depth of your tires to make sure you have a safe amount of tread left on your tires.  Measure your tire tread on all 4 tires to make sure each tire has a minimum of 4/32 inches of tread remaining.  Be sure to also inspect your tires to make sure they don't look visibly worn, like in the photo above.  If your tires don't have enough tread or they look visibly worn, it may be time to replace them.
The cost of buying new tires can be a real budget buster, but I've got any easy tip that will help you save BIG!  Did you know that you can save up to 80% off when you buy new and premium used tires from Champtires?  You just can't beat savings like that!  Every tire that enters Champtires' warehouse is air-tested and quality-checked, so you can be confident you're getting only the highest quality used tires!  Plus… you can even buy them online and have them shipped to your door or straight to your auto body shop!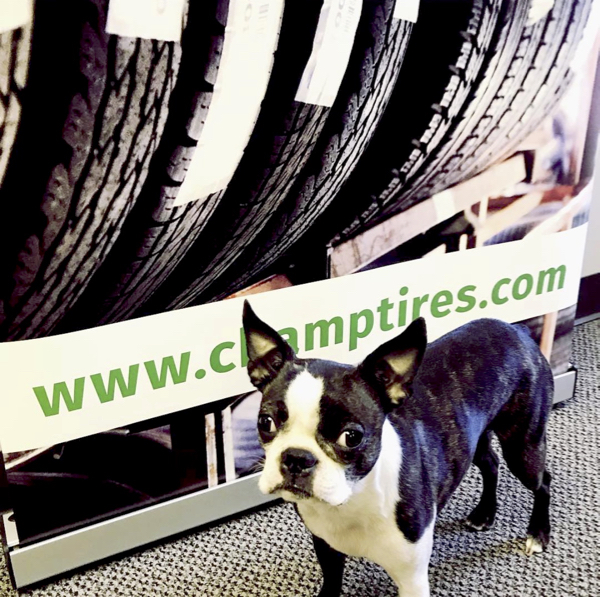 Here are the easy steps to find used tires you'll love…
Ordering Your Tires:
When you're ordering, you can search for tires two different ways.
By Size: Enter the Width, Aspect, and Rim Size of your tires (How To Find Your Tire Size and Determine Tire Tread Depth)
By Vehicle: Enter the Year, Make, Model, and style of your car
Every tire bought online at Champtires.com has a 14-day satisfaction guarantee + free shipping across the United States.  Plus, you can choose to have your tire(s) shipped to your home or auto body shop.
Want a sweet deal?
DIYThrill Readers Can Save 15% off $100+ Champtires.com Purchases!
Enter promo code DIYTHRILL at checkout to save 15% on a $100 or more purchase through www.champtires.com. Discount is valid through December 31, 2019 at 11:59 ET. Coupon cannot be combined with any other offers. Coupon applies to tire purchases only and only for the list price(s). The offer cannot be used retroactively. The promo code is only valid for use on www.champtires.com and is not redeemable in-store or through any other platforms.
So what are you waiting for?  It's time to start saving money on tires, and discover premium used tires today!!
Learn More HERE.
How To Start Saving With Champtires
Shop for tires – shipping is always free!
For more information, call Champtires at 1-888-531-8437.
If you take the time to go through these steps before you begin your road trip, you'll be able to relax and enjoy the ride knowing that your car is in great shape and ready for the road ahead!  Most importantly, have fun making memories along the way, and enjoy your next adventure!
So don't miss out!  Join us to get the latest DIY Thrill Projects, Easy Recipes, DIY Hacks and more right here…