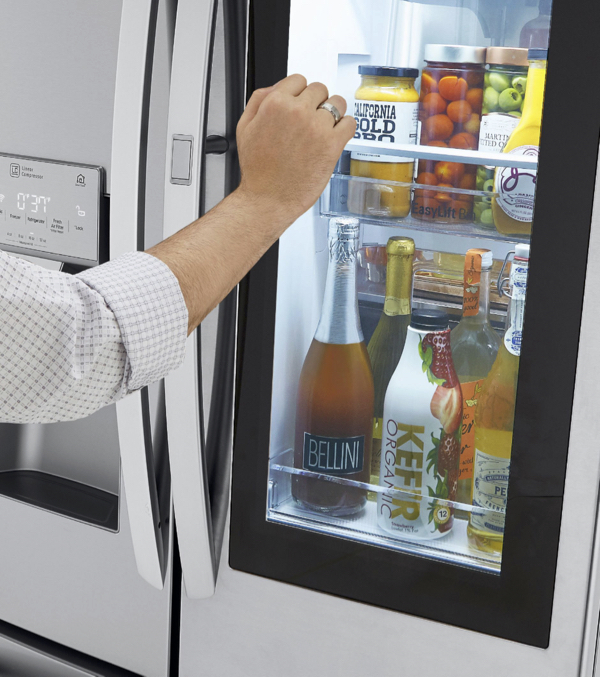 A BIG thank you to Best Buy for sponsoring today's post.
These days it's easier than ever to have a smart kitchen – so many new appliances can be controlled right from your phone!  In addition to ovens, slow cookers, dishwashers, and coffee makers, did you know that there's a fridge you can control from your phone as well?  The LG InstaView Door-in-Door Refrigerator is loaded with smart features and has everything you need to become the ultimate home entertainer!
Read on to discover some of the innovative features this refrigerator has…
How to Create The Ultimate Smart Kitchen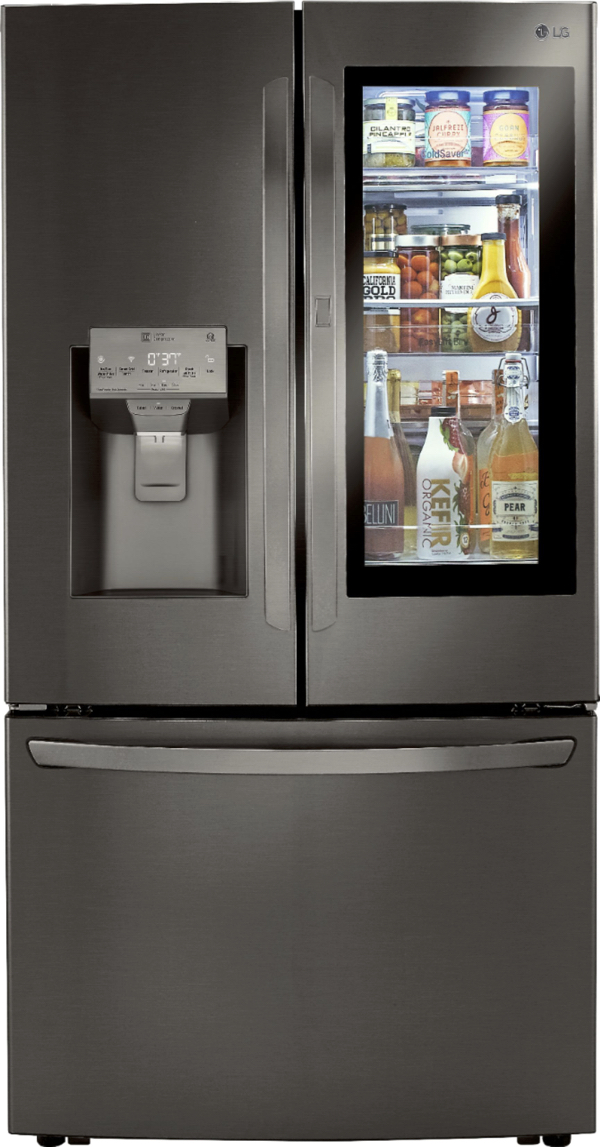 So, what are some of the features?
Craft Ice:
A game changer for home entertainers, Craft Ice is one of the hottest beverage trends and keeps your soft drinks, lemonade, and iced coffee tasting their best.  One of my favorite features of this refrigerator is the Craft Ice maker that automatically makes batches of LG's exclusive round, slow-melting Craft Ice – helping beverages taste their best longer.  How cool is that?!
An additional ice maker on the door produces traditional cubed or crushed ice so you'll always have a steady supply of ice without the mess of having to refill ice trays!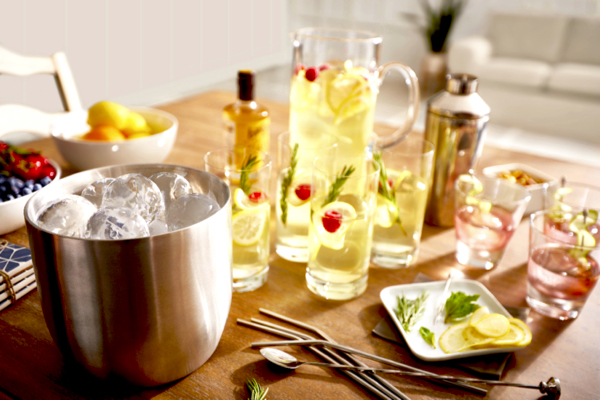 InstaView Door-In-Door:
The LG InstaView design lets you see inside your refrigerator without ever opening the door, simply knock twice on the unique glass panel to illuminate the contents within!
The popular Door-in-Door design offers quick and easy access to you favorite foods and even has an adjustable bin that fits snacks and drinks of all sizes.  The bin glides smoothly up and down and locks into place with minimal effort.  It's totally hassle free!
Fresh Innovations:
LG offers 3 innovative cooling technologies that work together to extend the life of fruits and vegetables and help keep all of your food fresh and flavorful.
Linear Cooling maintains consistent temperatures within 1°F of the setting.
Smart Cooling uses digital sensors and an array of vents for total cooling control.
Door Cooling + delivers blasts of cool air that reach all areas of the refrigerator.
How nice is that?!
LG SmartThinQ App Compatible:
The InstaView ThinQ refrigerator is compatible with the LG SmartThinQ app so you can create and instantly share shopping lists and upload photos between your smartphone and refrigerator.
Use the app to remotely check on the contents of your refrigerator, including what's in the door anytime, anywhere!
So, now that you know how to create the ultimate smart kitchen, shop this and more smart kitchen appliances at Best Buy.
So don't miss out!  Join us to get the latest DIY Thrill Projects, Easy Recipes, DIY Hacks and more right here…