A BIG thank you to Simplily Co. for sponsoring today's post.
Are you getting ready for your next trip?  Whether you're taking a short flight or a longer transatlantic flight, this carry-on packing guide will ensure you'll have all the little things that will keep you comfortable on your trip.  Trust me, when it comes to flying, having a well packed carry-on bag makes life so much easier!
Here are my Top Carry-On Tips and Tricks to help you pack light, while bringing everything you need…
Carry-On Tips and Tricks
Plan ahead for your next flight by strategically packing these items in your carry-on luggage for happier travels.  Here are my top picks for things you don't want to be caught without the next time you fly!
Carry-On Packing List:
Noise-Cancelling Headphones
Chewing Gum (to help your ears during takeoff and landing)
Portable Phone Charger
eReader
Magazines
Hand Sanitizer
Sanitization Wipes (for disinfecting seats & tray tables)
Satisfying Snacks
Sleep Mask
Ear Plugs
Travel Pillow
Now are you wondering how to store all of your carry-on essentials?  Check out my top picks for the ultimate carry-on bags and totes…
The Best Carry-On Bags:
On the hunt for a fashionable bag for your next travel adventure?  Simplily Co. has a huge collection of crazy cute travel bags every girl needs!  Their bags like the Weekender are designed to be both sleek and ergonomic – and will keep you looking trendy on-the-go as you travel.  With these lightweight and portable bags, you'll be able to handle it all!
Now, it's standard for airlines to permit each traveler to bring at least one personal item onboard planes free of charge.  So, consider maximizing your personal item allowance with a larger tote bag instead of a tiny purse.  The Weekender Carry-On Tote Bag can be stashed under the seat and will still give you that extra storage space you need.  This will allow you to keep all of the things you'll need to have on hand during the flight within arm's reach.
This tote is lightweight, durable, and even features a back side sleeve that allows you to slide it over the standard handle of a rolling suitcase.  Talk about traveling with ease!  The bag measures 8″W x 12″H x 16″L – so it can serve as a personal item for most airlines, even most budget carriers!
Watch this video here to learn more about this carry-on travel bag.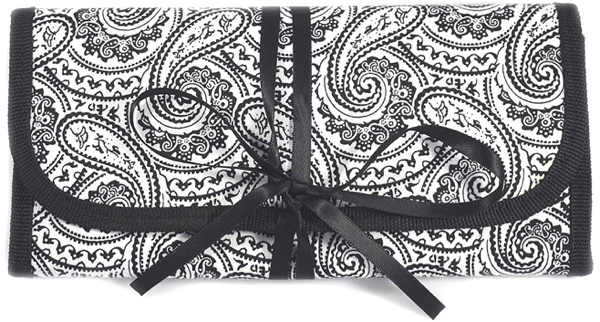 Don't forget the jewelry!  Are you looking for an easy way to hang, store and separate your favorite jewelry pieces while traveling?  This compact Organizer Roll Bag is perfect for non-bulky items such as long necklaces, earring studs, drop or dangle earrings, pendant necklaces and more!
It even has a hook attachment that allows you to hang it on a shower rod or towel rack!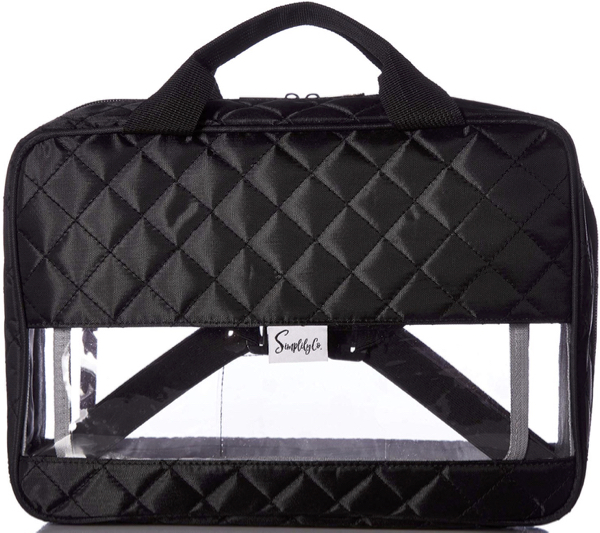 When it comes to your clothes, this seriously cute Compact Travel Organizer Bag is large enough to pack clothes and undergarments for a quick trip.  The elastic straps keep clothes and belongings neat and in place so they are easy to get at when needed.

So don't miss out!  Join us to get the latest DIY Thrill Projects, Easy Recipes, DIY Hacks and more right here…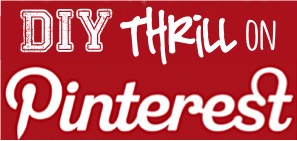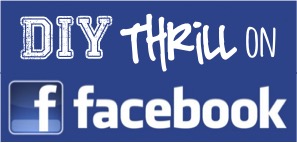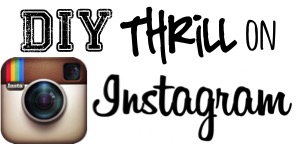 So, what are some of your favorite carry-on and long haul travel essentials?  
Share with us in the comments below!