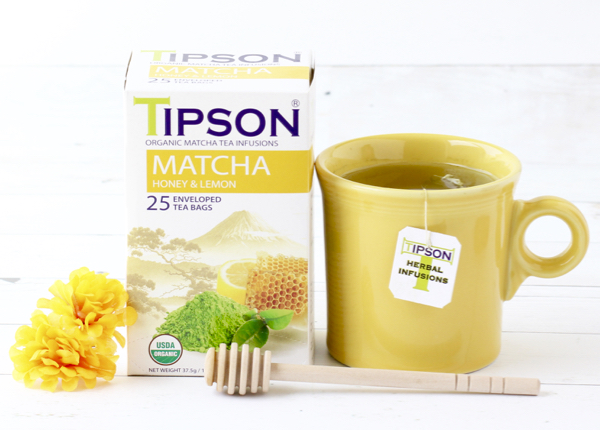 A BIG thank you to Tipson Tea for sponsoring today's post.
It's that time of year again!  The leaves are about to change colors and that chill in the air is on its way!  So it's the perfect time to sit back and relax with a cozy cup of tea!
On the hunt for some fun new tea flavors?  Tipson has a massive line of Matcha, Turmeric and Moringa teas with innovative blends.  Supplied directly from the luscious tea gardens of Sri Lanka within weeks of harvesting, Tipson offers a healthy, invigorating drink that is both soothing and stimulating.  Are you ready for the best part?   There's a variety of flavors to suit every palate!
Are you ready to take your tea to the next level?  Read on to meet your new favorite teas…
Meet your new Favorite Teas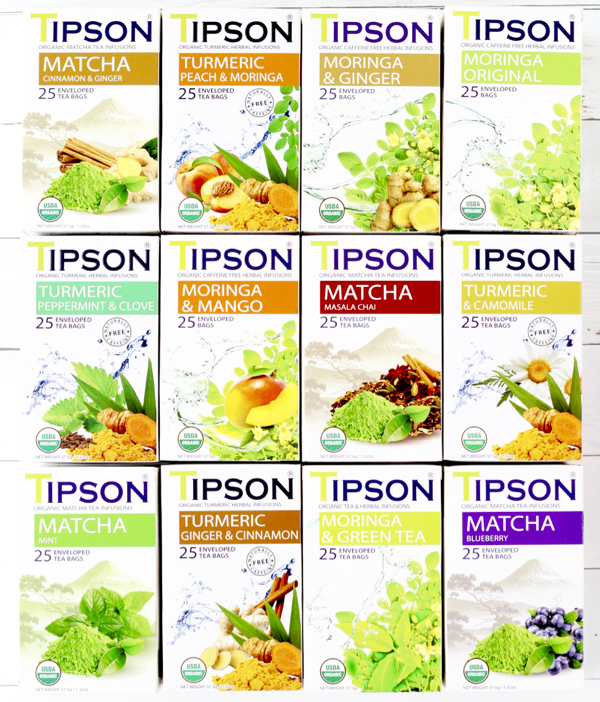 Not only do these teas incorporate lots of great ingredients that offer a variety of health benefits, but they are 100% USDA certified organic, non-GMO and gluten-free.  Tipson has so many wonderful teas to choose from, plus their teas are an easy way to boost your energy and health!
Where to Find Tipson Tea + Get 30% Off!
You can purchase Tipson Tea online HERE.  Want a sweet deal??  Save big when you order on Amazon with promo code: JBMSALES30
Tipson has a wide selection of tea to choose from.  Explore fun new options like…
Turmeric Vanilla & Cinnamon: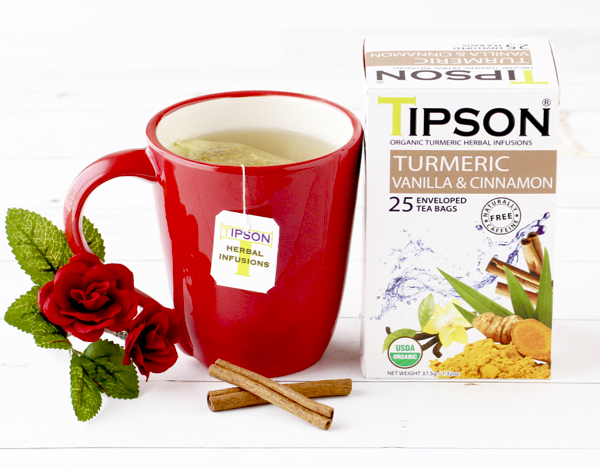 The Turmeric Vanilla & Cinnamon tea is caffeine-free and so delicious!  Natural vanilla and cinnamon is blended with organic turmeric and balanced perfectly with the herbal goodness of lemongrass and chamomile!  This combination of supercharged ingredients will leave you feeling cleansed and rejuvenated.
Matcha Honey & Lemon: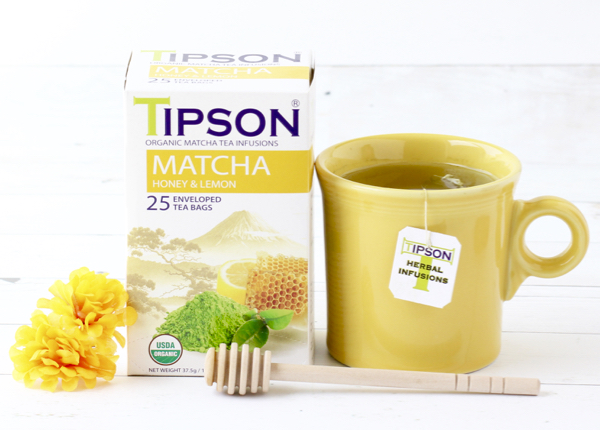 Want to know two flavors that go great together?  Honey and lemon of course!  This delicious tea pairs lemongrass with natural honey and lemon flavor.  It's all blended into an organic matcha powder for a delicious cup!
The organic green tea blend will provide you with a boost of energy and concentration.  Talk about a refreshing pick-me-up!
So what are you waiting for?  Give Tipson Tea a try for yourself!
View all products and learn more HERE.
So don't miss out!  Join us to get the latest DIY Thrill Projects, Easy Recipes, DIY Hacks and more right here…