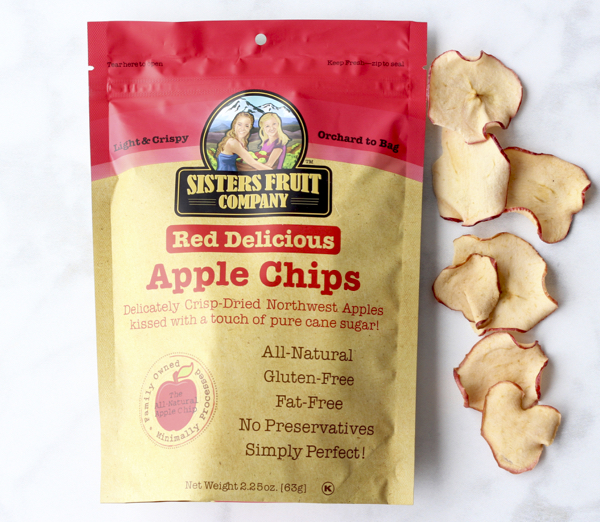 A BIG thank you to Sisters Fruit Company for sponsoring today's post.
Your bags are packed and you're ready to go… but what will you eat along the way?  When it comes to road trips, the most important thing to remember to take along is good snacks.  If you don't plan properly, it's easy to end up spending more than you planned on food.  A major reason for this is the fact that food sold at convenience stores, gas stations, and rest stops are almost guaranteed to be more expensive than the prices you can find at your local grocery store.  Plus, you may be unable to find some of your favorite healthy options, too!
So, what should you do?  Plan ahead with these essential road trip snacks!  They're simple to pack, easy to eat in the car, and will keep you feeling happy mile after mile.
Read on to discover my favorite 5 Snacks to Pack For Your Next Road Trip…
5 Snacks to Pack For Your Next Road Trip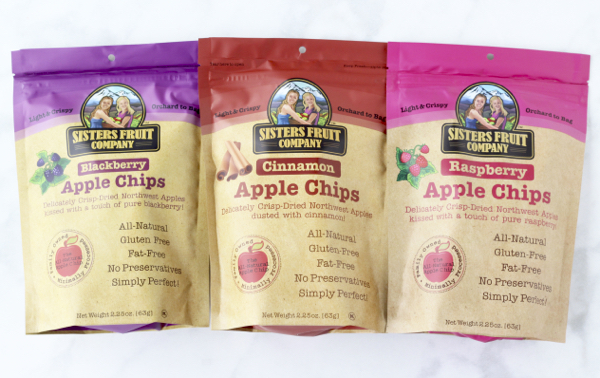 1: Homemade Trail Mix
I love snacks that I can munch on that are semi-healthy and fun and trail mix totally fits that bill.  Homemade trail mix is a great way to keep your energy levels up when on the road and helps to fend off the afternoon slump.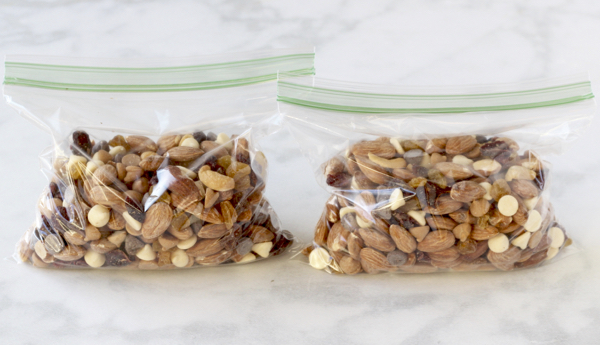 2: Beef Jerky
Jerky and travel go hand-in-hand.  Let's be honest… few things are as tasty and satisfying as a good piece of beef jerky.
3: Caffeinated Drinks
For the long stretches of road with no coffee shops in sight, having caffeinated beverages within arms reach are a must!
4: Homemade Cookies
Homemade cookies are great for the road. They're a delicious treat between meals, and great to have on hand once you arrive at your destination. Who doesn't love a yummy chocolate chip cookie?
5: Sisters Fruit Company Apple Chips
And finally, dried fruit… like Sisters Fruit Apple Chips are a must have!  With the satisfying crunch of a chip, and all of the nutrition of an apple, these chips are the perfect way to introduce fruit into your snacking routine!
Have you heard of Sisters Fruit Company?  They're a small, family business located just west of Portland, Oregon.  All of their fruit is sourced locally (from the Pacific Northwest), and almost all of their apples and pears come from a fourth generation farmer located in Hood River, Oregon.
Plus, rather than frying their chips in oil, they crisp-dry them through their all-natural process, and use only natural ingredients. Talk about a snack you can feel good about!
Looking for more variety?  Sisters Fruit Company also has a line of dried fruit products like blueberries, cranberries, and a trail-mix-type blend, as well as fruit oatmeal cups.
So what are you waiting for?  Give Sisters Fruit Company Apple Chips a try for yourself.  You'll be so glad you did!
Learn more about Sisters Fruit Company HERE.
So don't miss out!  Join us to get the latest DIY Thrill Projects, Easy Recipes, DIY Hacks and more right here…