A BIG thank you to Gate Labs for sponsoring today's post.
Are you wondering how to keep your home safe while traveling this Summer?  For many, Summer is the season of travel… full of weekend trips to the lake or beach, week-long vacations to destinations across the country, fun road-trips, and more.  While you're out of town relaxing, though, your house sits empty… making it a potential target for break-ins and robberies.  You may not be there to watch over your home, but you can definitely take steps to protect it while you're away!
Use the tips below to give yourself some added peace of mind while you're gone.
Here are my favorite Ways to Keep Your Home Safe While Traveling This Summer…
5 Ways to Keep Your Home Safe While Traveling This Summer
1: Put your Lamps on Timers
If you are leaving on a vacation, consider putting your lamps on timers so it looks like someone is home.  I always keep several lamps on timers in multiple rooms when I'm away.  Then I stagger the times when they turn on and off, and make sure they mimic my behavior when I'm at home.
2: Padlock your Gate
Looking for another easy way to protect your home?  Keep your gate padlocked while traveling.  Talk about an easy way to deter potential burglars!  Here's how I do it on my gate…
3: Secure your Sliding Door with a Wooden Dowel
When you're basking in the sun, the last thing you want to worry about is someone breaking into your house through your sliding glass door, right?  Always use a wooden dowel in your sliding glass door to prevent intruders from prying the door open when you're away.  Here's how I use a wooden dowel on my slider…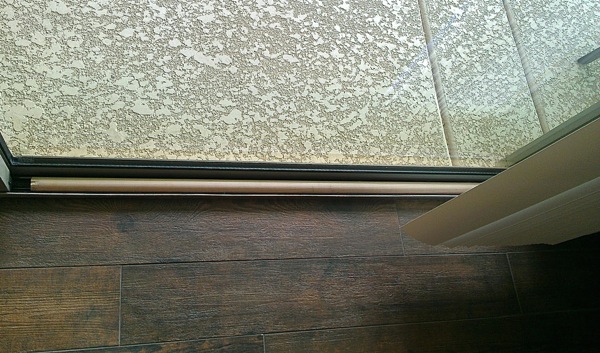 4: Have a Friend or Neighbor Check up on Your House, or Park in Your Driveway
Hire a house sitter or ask a neighbor or friend to check in on your home while you're away. This person can bring in any mail, take out your trash cans, feed your cat, and even water your plants.  Another benefit is that it will look like someone is regularly coming and going from your house.  If you normally keep a car in your driveway, you could even have a neighbor park their car in your driveway while you're gone.
5: Install the Gate Smart Lock!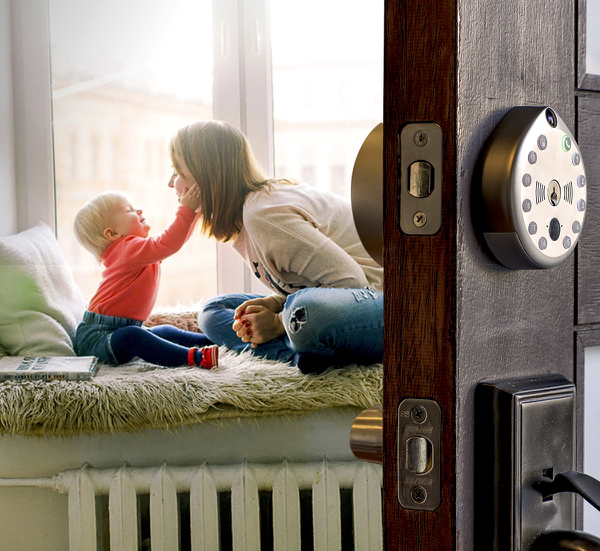 Leaving on a trip soon?  The Gate Smart Lock with a built in camera can offer you even more peace of mind while you're away.  You'll be able to see live streaming video of who's at your door, even if you're half way across the country!  Plus, you'll be able to see if you've had any packages delivered while you were away, so you can notify your neighbor to pick them up for you.  How cool is that?!
Some of my favorite features of this smart lock with camera include…
See who's at your door:
Live, real-time video is streamed immediately to your smartphone and can be accessed remotely from your smart phone.  Your videos can be stored and shared for up to 30 days with Gate Lab's Premier Service Plan.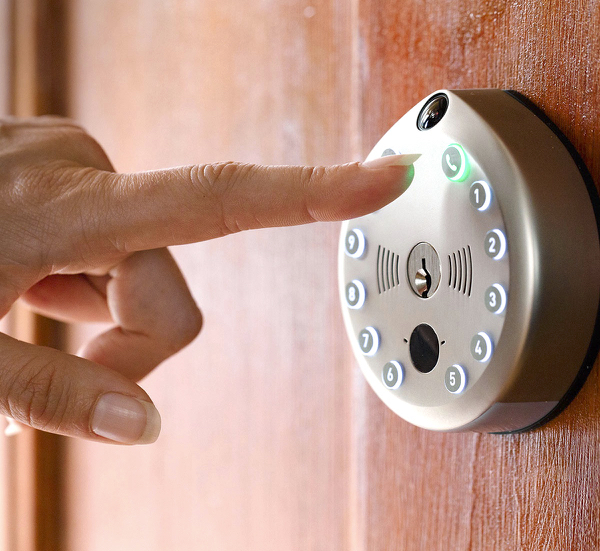 Keyless entry for trusted individuals:
The Gate Smart Lock equips your door lock with a camera, doorbell, keypad, and motion sensor.  With the Gate Lab app available on iOS and Android, you can manage who is entering your home from anywhere!
The Gate Smart Lock also allows you to give individuals you know and trust personalized PIN codes. The codes can be deleted and changed when necessary.  You can also receive alerts on your phone so you'll know exactly who comes and goes…and when.
This way you can easily control who has access to your home and everyone can have their own pin number, from the neighbor to the pet-sitter and the housekeeper.  It's the ultimate in secure keyless entry!
Here's another great feature.  Have you ever forgotten to check the doors to make sure they are locked before you leave on a trip?  Talk about a panic attack!  Thankfully, the Gate Smart Lock lets you unlock/lock your doors from anywhere you have an internet connection.  This wifi door lock with camera is a great way to have peace of mind while you're relaxing on the beach.
Unlock your door remotely:
Have you ever struggled to unlock your front door with your arms full of luggage after a trip?  Yep… so have I!  The Gate Smart Lock allows you to unlock your door remotely with just a single swipe from your smartphone.  Is the pet-sitter coming over to check on your cat?  Don't keep them waiting.  Unlock your door from your smartphone and let trusted individuals in!
Talk about a versatile door lock, and a great addition to your Summer home security plan!  Want a sweet deal??  Get 10% off your entire order with promo code: DIYTHRILL10
Learn more about the Gate Smart Lock, and get yours HERE.
Then check out these DIY Home Security Tricks That Actually Work…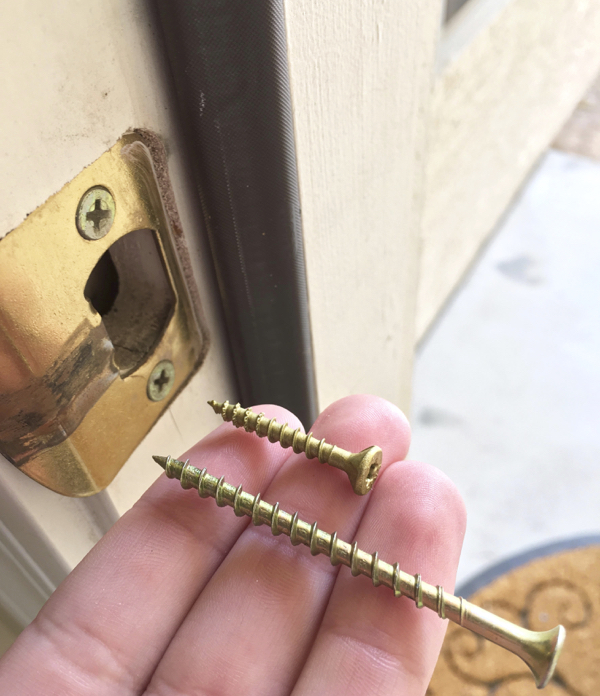 So don't miss out!  Join us to get the latest DIY Thrill Projects, Easy Recipes, DIY Hacks and more right here…