A BIG thank you to Yumble for sponsoring today's post.
If you're a busy parent, sometimes you just need find ways to save time.  After a busy day, you want to connect with your family, not run around shopping, cooking and cleaning.  One of my favorite ways to lighten the load is to have my fridge stocked with healthy kids' meals that are ready to eat… that's where the meal subscription from Yumble comes in!
Yumble is a convenient service that sends you weekly deliveries of homemade meals for your kids, which means your fridge stays stocked all week saving you valuable time.  These nutritious meals are well balanced and made with the freshest ingredients.  Say goodbye to frozen food and unhealthy school lunches!
In addition to a week's worth of delicious meals, upon subscribing to Yumble, all customers are sent a welcome pack that includes coloring sheets, activities, and a rewards packet with rewards coins.
Here's why I love Yumble Healthy Meals for Kids…
Yumble Healthy Meals for Kids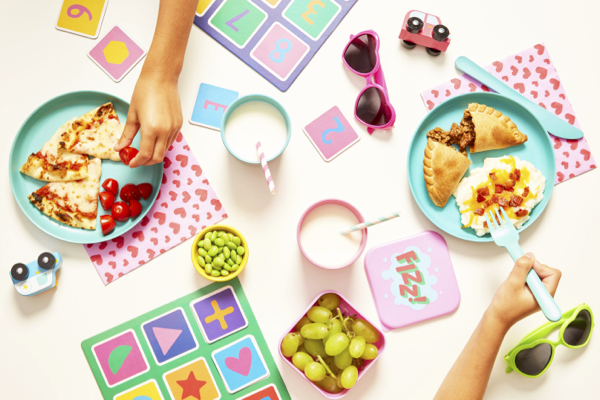 Are you ready to make mealtime stress-free?  This is why I love Yumble…
#1: Your Kids Can Choose Their Meals!
Choose from a Customizable Menu of fully cooked delicious meals for kids.  This menu includes gluten-free, dairy-free, and egg-free options for those with dietary restrictions.
Who knew healthy eating could be so fun?!?  From choosing their meals to discovering surprise activities – the entire Yumble experience is built for kids.
#2: Yumble Will Cook it For You and Ship it To Your Door!
Yumble uses fresh and natural ingredients to make healthy versions of meals your kids already love and deliver weekly to your doorstep.
Weekly deliveries of homemade meals for your kids means you can spend more time doing the things you love.
#3: Dinner is Done in 90 Seconds!
Simply serve as is or heat the meals for your kids in less than 90 seconds in the microwave.  How easy is that?
Yumble is such an easy way to get an hour back each day!
So what are you waiting for?  It's time for your child to start discovering fun new flavors and meals they'll love!!
Learn more and go subscribe to Yumble HERE.
So don't miss out!  Join us to get the latest DIY Thrill Projects, Easy Recipes, DIY Hacks and more right here…