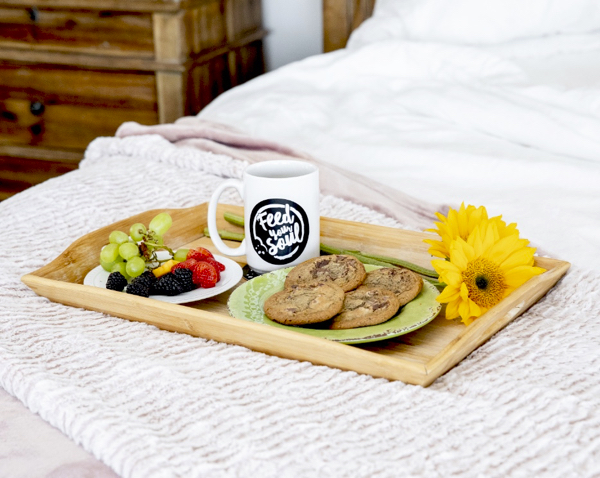 A BIG thank you to Feed Your Soul Bakery for sponsoring today's post.
On the hunt for the perfect gift for Mom this Mother's Day?  This year, give Mom a gift you know she'll love… freshly baked cookies and dessert bars from Feed Your Soul Bakery!  Let's be honest, life is busy.  So leave the baking to Feed Your Soul Bakery, and have these yummy treats delivered straight to your door, or to Mom's door!
All cookies and bars are crafted with premium ingredients and a mission to do good.  So, if you want to find meaningful Mother's Day Gifts, check out the HUGE selection of goodies from Feed Your Soul Bakery.  You'll be so glad you did!
Read on for more information about Feed Your Soul Bakery…
Meaningful Mother's Day Gifts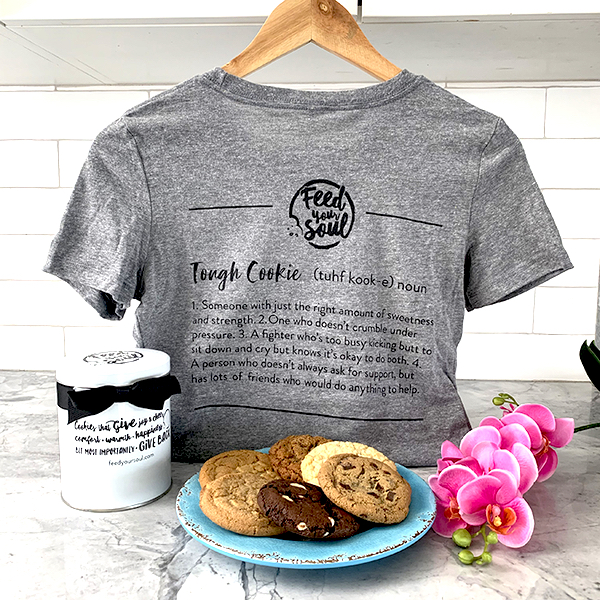 5 reasons to order a Mother's Day gift from Feed Your Soul Bakery:
1.  They're simply delicious. Freshly baked cookies and bars. No preservatives. No artificial flavors or colors. No high fructose corn syrup. Zero transfat. Just real butter. Real chocolate. Quality ingredients. Pure goodness.
2.  Every purchase helps feed people in need. The company was founded with a mission to give back with every purchase. They've been partnering with organizations like the Coalition for the Homeless in NYC to help provide cookies to people celebrating birthdays and meals to people who need them.
3.  Feed Your Soul is a certified woman-owned small business. Founded in 2005 by Mya Zoracki. She left her job on Wall St to do something more meaningful. She chose to open a bakery and make cookies because they're shareable and cookies make people happy. She is a mom of two young boys and to this day continues working in the bakery to develop the next delicious treat PLUS work with various organizations to give back. Feed Your Soul is based in Kearny, NJ where all of the desserts are made in a state-of-the-art certified kosher facility.
4.  You can save 20% on a gift. This month, use promo code ITTAKESAVILLAGE and save 20% sitewide on Feedyoursoul.com on all gifts. Plus, there's free shipping on orders over $50. Now that's a sweet deal.
5.  They sell more than just desserts. Feed Your Soul is a great brand name that means something to everyone. You can get stickers, mugs, and there are some really fun shirts and swag to buy like the "We're all part of a bigger batch" t-shirt or "I did it all for the cookie." Feed Your Soul… now that's a mantra I can live by.
Learn more about Feed Your Soul Bakery, and order online HERE.
So don't miss out!  Join us to get the latest DIY Thrill Projects, Easy Recipes, DIY Hacks and more right here…