A BIG thank you to Three Bakers for sponsoring today's post.
Are you on the hunt for a wholesome gluten free bread?  Build your next sandwich with Three Bakers breads!
Their bread has a delicious blend of gluten free flours and other ingredients which make them not only soft, but also durable.  For example, you won't have to worry about the bread falling apart when you make a sandwich!
Three Bakers breads have the taste and texture of the soft bread you remember growing up, just without the gluten!  The 7 Ancient Grains Whole Grain Bread is packed with ancient grains like Flax, Quinoa, and Millet which gives this bread a soft texture and subtle flavor.  It's a great source of whole grains and an excellent source of fiber.  With so much goodness packed into one loaf, you just can't go wrong!
Another tasty option is the Great Seed Whole Grain and 7 Seed Bread made with all non-GMO ingredients.  Elevate the flavor of your sandwich by toasting the bread to enhance the flavor of the seeds!
Read on for more information on where you can find Three Bakers Gluten Free Bread…
Three Bakers Gluten Free Bread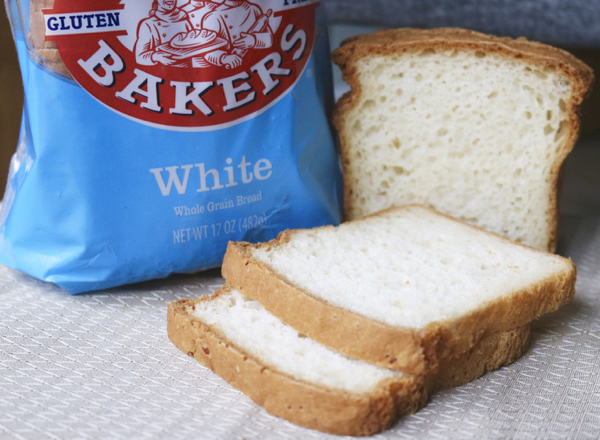 Where to Buy Three Bakers Gluten Free Breads
Three Bakers breads can be found in grocery stores all across the country in the freezer section.  Find stores in your area that carry Three Bakers breads HERE.
Three Bakers has a wide selection of breads to choose from.  Explore fun new flavors and blends like…
White Bread Whole Grain
7 Ancient Grains Whole Grain Bread
Rye Style Whole Grain Bread
MAXOMEGA™ Whole Grain And 5 Seed Bread
Great Seed Whole Grain And 7 Seed Bread
Cinnamon Raisin Whole Grain Bread
So what are you waiting for?  Give Three Bakers breads a try for yourself!
Learn more about Three Bakers HERE.
So don't miss out!  Join us to get the latest DIY Thrill Projects, Easy Recipes, DIY Hacks and more right here…