This post was sponsored by Ling Ling as part of an Influencer Activation for Influence Central and all opinions expressed in my post are my own.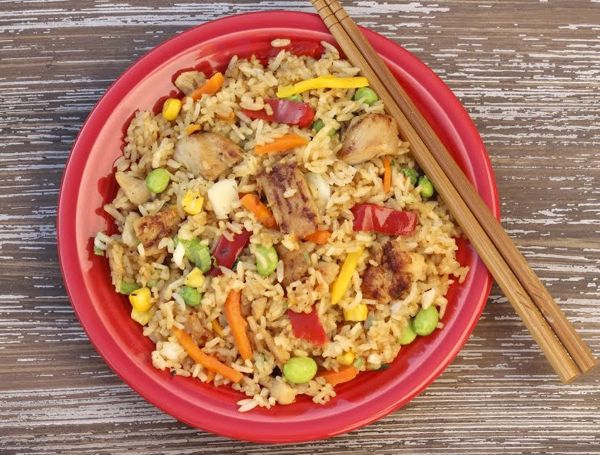 Certain nights call for a delicious Asian dinner.  That's where Ling Ling Fried Rice comes in!  Now you can skip the takeout, and enjoy your favorite Asian dinners at home!
Next time you head out for groceries, take a minute to swing by the frozen food section.  Ling Ling offers so many delicious options to choose from, with 5 unique and authentic Asian inspired fried rice dishes and fun appetizers, too!
I personally love the variety.  With Asian inspired dishes from Japan, China, Korea, and even Thailand, there are so many options to satisfy those cravings!  The Ling Ling Fried Rice main course dishes include Yakitori Chicken, Yakiniku Beef, Thai-Style Chicken, Chinese-Style Vegetable, and Bibimbap Beef.  The best part?  Just a few minutes in the microwave, and dinner is done!
Ling Ling Fried Rice Meal Ideas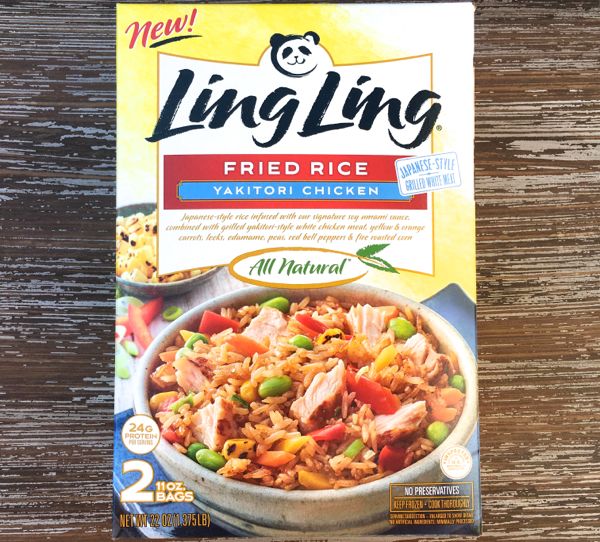 I picked up the Fried Rice Yakitori Chicken dish and a bag of Ling Ling Pork and Vegetable Potstickers for an appetizer.  Talk about delicious!  With quick and easy prep, dinner was done in a flash.  My family loved the fun flavors of the chicken dinner, and the potstickers disappeared so fast!
One reason the fried rice is so delicious is thanks to Ling Ling's new innovative infusion cooking method. How can you go wrong when every single grain of rice is infused with delicious flavor from the signature sauces?  My family also loved the grilled white meat chicken and veggies in the dish, too.  So yummy!
So the next time you're craving a delicious Asian dinner, or just need a flavor packed fun family meal for those busy weeknights… give one of  Ling Ling's Fried Rice Entrées a try.
Where will you find it?  I purchased Ling Ling Fried Rice and Appetizers at my local Safeway.  You can find stores near you that carry Ling Ling HERE.
Make sure to print this Ling Ling Coupon for $2 off 1 Ling Ling Entrée or Appetizer, too!  Enjoy!!