Instant Pot Barbecue Chicken Thighs Recipe (BBQ Root Beer)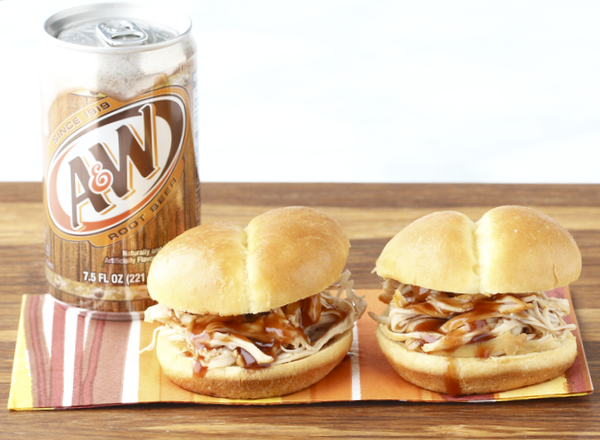 3 pounds Boneless Skinless Chicken Thighs, fresh or thawed {do not use frozen}
18 ounces Sweet Baby Ray's Honey Barbecue Sauce {1 bottle}
¾ cup Root Beer {6 ounces}
¼ cup Root Beer {2 ounces}
Add ¼ cup Root Beer to bottom of Instant Pot, then place Chicken Thighs in the Instant Pot.
In medium mixing bowl, combine ¾ cup Root Beer with 18 ounces of Barbecue Sauce.
Set ¾ cup of the BBQ/Root Beer sauce mixture aside to drizzle on your cooked chicken once it's done.
Pour remaining sauce mixture from bowl over Chicken Thighs and secure lid on Instant Pot.
Select "Meat/Stew" setting, select "High Pressure," and change cooking time to 15 minutes.
Preheat will start 10 seconds after settings are selected.
Once Chicken is done, Quick Release pressure before removing lid.
Serve as whole thighs, or shred with 2 forks and serve on a bun as a sandwich or sliders.
Drizzle the ¾ cup of sauce you had set aside over chicken on your plate or bun, and ENJOY!
*In addition to cook time, it will take approx. 15 minutes to initially reach pressure before cook time begins.
*If using a Crock Pot Pressure Cooker, select the "Beans/Chili" setting to manually override cook time and pressure settings.
Recipe by
DIY Thrill
at https://diythrill.com/2019/01/13/instant-pot-barbecue-chicken-thighs-recipe/