Instant Pot Chicken Wings Recipe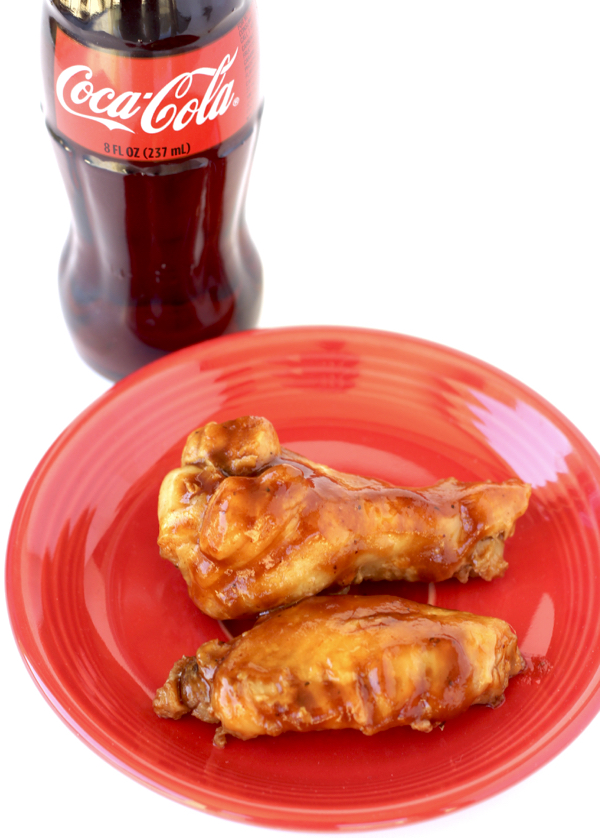 2½ pounds Chicken Wings, thawed
18 ounces Sweet Baby Ray's Barbecue Sauce {1 bottle}
¾ cup Coke {6 ounces}
¼ cup Coke {2 ounces}
In mixing bowl, combine ¾ cup Coke with 18 ounces of Barbecue Sauce, then set 3/4 cup of this sauce mixture aside to drizzle on your cooked chicken once it's done.
Add ¼ cup Coke to bottom of Instant Pot, then place Trivet in the Instant Pot.
Place Chicken Wings on Trivet, then pour sauce mixture from bowl over Chicken Wings.
Select "Meat/Stew" setting, select "High Pressure," and change cooking time to 12 minutes.
Preheat will start 10 seconds after settings are selected.
Once Chicken Wings are done, Quick Release pressure before removing lid.
For less crispy wings, drizzle remaining ¾ cup of sauce over wings, and ENJOY!
For crispier wings, place cooked wings on foil lined cookie sheet and drizzle with ¼ cup of the remaining sauce and place under Broiler for 5 minutes, then flip wings and drizzle with another ¼ cup of sauce and place under broiler for an additional 5 minutes, then flip once more, drizzle with remaining ¼ cup of sauce, and place under broiler for 5 more minutes. ENJOY!
In addition to cook time, it will take approx. 13 minutes to initially reach pressure before cook time begins.
*If using a Crock Pot Pressure Cooker, select the "Beans/Chili" setting to manually override cook time and pressure settings.
Recipe by
DIY Thrill
at https://diythrill.com/2018/10/07/instant-pot-chicken-wings-recipe/