Crockpot BBQ Coke Meatballs Recipe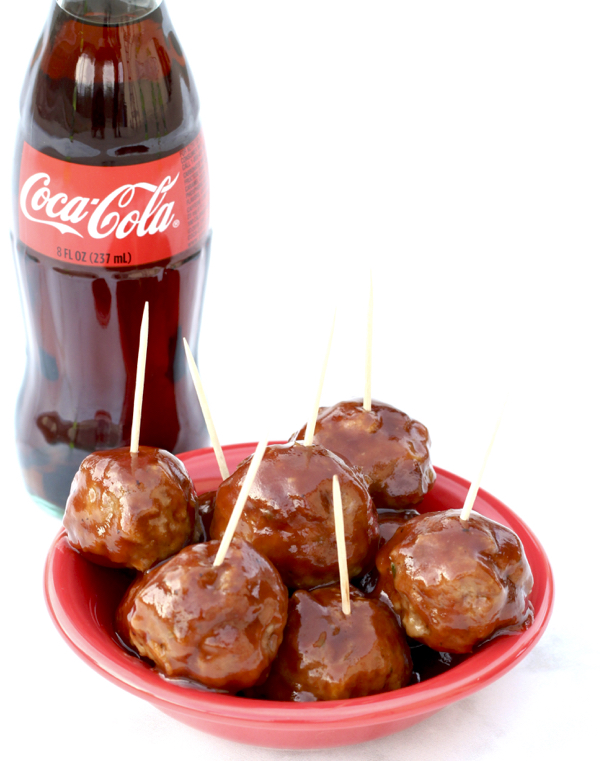 26 ounces Fully Cooked Frozen Meatballs
18 ounces Sweet Baby Ray's Barbecue Sauce (1 bottle)
6 ounces Coca Cola
Add 18 ounces Sweet Baby Ray's Barbecue Sauce and 6 ounces Coca Cola to medium mixing bowl and combine thoroughly.
Place frozen Meatballs in 5-6 Quart Slow Cooker, then cover Meatballs with BBQ Coke mixture from the medium mixing bowl.
Place lid on your Slow Cooker and heat Meatballs on Low for 4 hours or High for 2 hours, or until done, stirring occasionally.
Once done, set your Slow Cooker to the 'WARM' setting. Enjoy right away, or enjoy your Meatballs slowly during your Football Game or Party!
Recipe by
DIY Thrill
at https://diythrill.com/2018/09/16/crockpot-bbq-coke-meatballs/