Smothered Pork Chops Recipe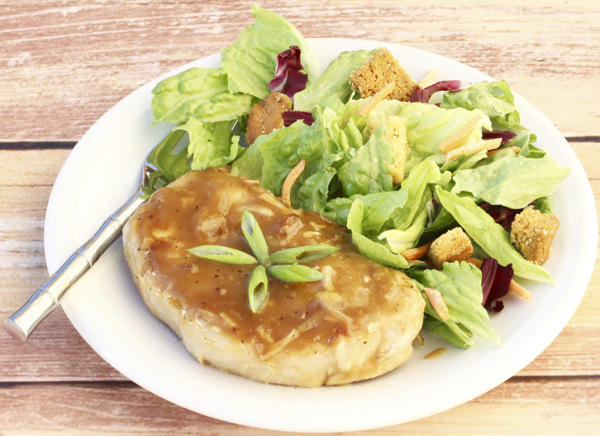 4 Center Cut Boneless Pork Loin Chops {about 1.5 pounds}
14.5 ounces Swanson Chicken Broth
12 ounces Heinz Homestyle Classic Chicken Gravy
1 ounce dry Lipton's Onion Soup Mix packet
Pinch of Pepper
Pour can of Chicken Broth into bottom of Crock Pot
Place Pork Chops in Crock Pot, and cook on LOW for 3 hours, covered.
After 3 hours on LOW, drain juices from Crock Pot.
Mix together Onion Soup Mix, Chicken Gravy, and Pepper in medium bowl.
Pour mixture over Pork Chops, and cook on LOW for 1 more hour, or until done. Enjoy!
Recipe by
DIY Thrill
at https://diythrill.com/2018/03/11/smothered-pork-chops-recipe/