Grilled Steak Seasoning Mix Recipe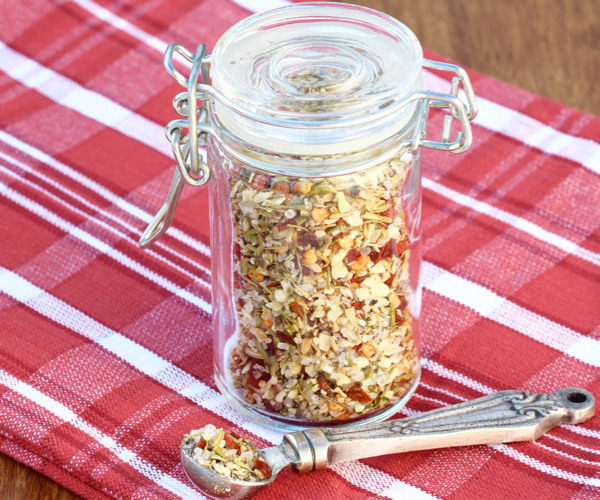 2 tablespoon Sea Salt
1 tablespoon freshly ground Black Pepper from Whole Peppercorns
1 tablespoon minced Garlic
1.5 teaspoon Thyme leaves
1.5 teaspoon crushed Rosemary
1.5 teaspoon minced Onion
1.5 teaspoon crushed Red Pepper Flakes
Pour ingredients into a medium bowl and stir well to combine thoroughly.
Transfer your new savory seasoning mix into a spice jar.
When you're ready to make steaks, I recommend letting your steaks sit at room temperature for 30 minutes before preparing.
Season steaks with approx. 2 teaspoons of seasoning mix, or as desired.
Recipe by
DIY Thrill
at https://diythrill.com/2018/04/22/grilled-steak-seasoning-mix-recipe/