Candy Cane Cake Mix Cookies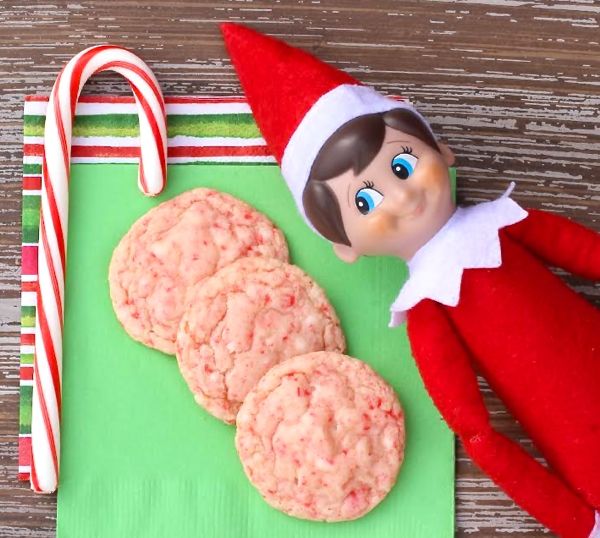 15.25 ounces Betty Crocker Vanilla Cake Mix (1 box)
½ cup Vegetable or Canola Oil
2 Eggs
24 full sized Candy Canes, crushed (1.5 cups finely ground)
Add 12 Candy Canes to gallon sized Ziplock bag, and break down into fine pieces using rolling pin. Then repeat process with remaining 12 Candy Canes.
Mix together Cake Mix, Eggs, and Oil in large mixing bowl.
Stir in finely ground Candy Canes to dough with large spoon.
Chill dough in refrigerator for 1 hour.
Preheat oven to 350 degrees.
After dough has chilled, form rounded balls and place on ungreased nonstick Cookie Sheet.
Bake 7 – 9 mins at 350 degrees, or until done. Enjoy!
Recipe by
DIY Thrill
at https://diythrill.com/2017/11/13/candy-cane-cake-mix-cookies/