Barbecue Steak Bites Recipe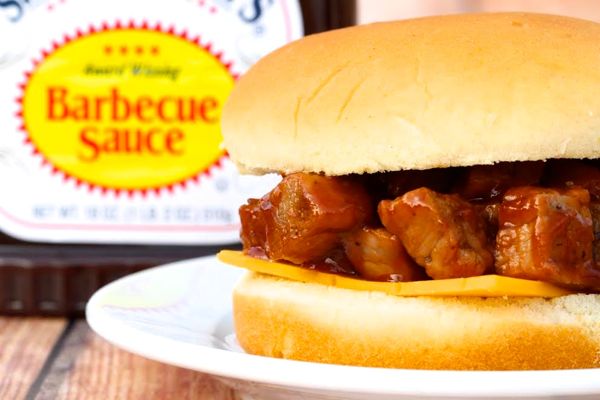 1 pound Boneless Eye of Round thin cut Steak
½ cup Sweet Baby Rays Barbecue Sauce
Salt and Pepper to taste
Remove Steak from fridge and have at room temperature before preparing.
Grill Steak on grill outside at 350-400 degrees, or inside on grill pan at medium-high heat.
Cook Steak for 2-3 minutes on each side, lightly sprinkling with Salt & Pepper on each side while cooking.
Remove Steak from Grill outside or Grill Pan inside, and let rest for 1 minute. Then cut into ¼ inch Bite Size squares.
Lightly warm Barbecue Sauce in sauce pan or in microwave.
Combine Steak Bites and Barbecue Sauce in medium bowl.
Serve your Steak Bites with a side of Mashed Potatoes, or on a Bun topped with Sharp Cheddar Cheese and Mayo or Ranch.
Recipe by
DIY Thrill
at https://diythrill.com/2017/03/12/barbecue-steak-bites-recipe/