This delicious Strawberry Punch Recipe is so easy to make!  It will be the hit of your next party!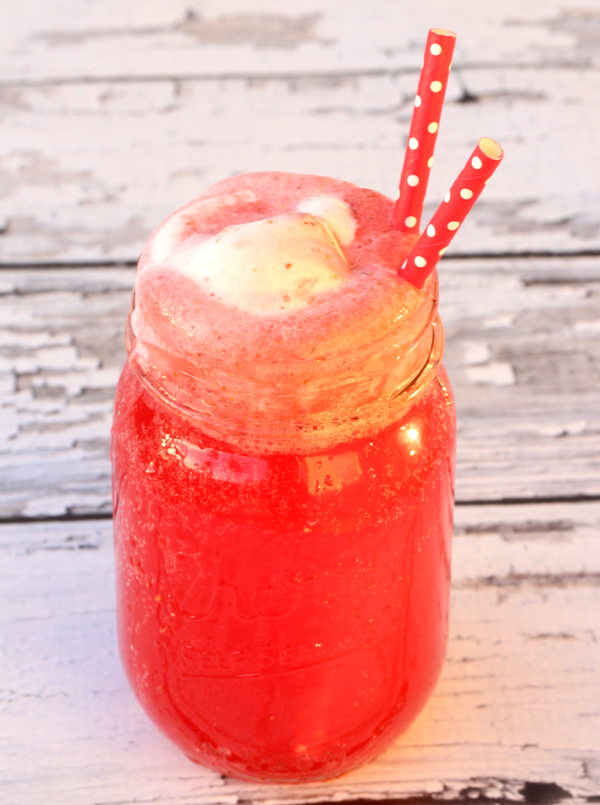 Got a party coming up?  This Strawberry Punch Recipe is so simple to make and the ultimate party drink to serve up at your next get-together!
Who can resist a sparkling punch infused with strawberries and ice cream?  I sure can't!
You'll just need these 4 ingredients to make your punch…
Related: 
Strawberry Punch Recipe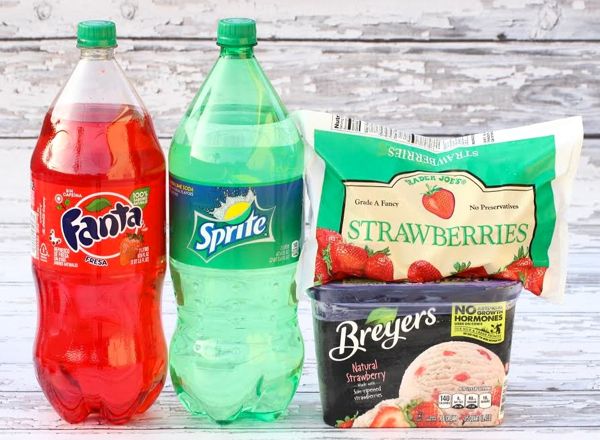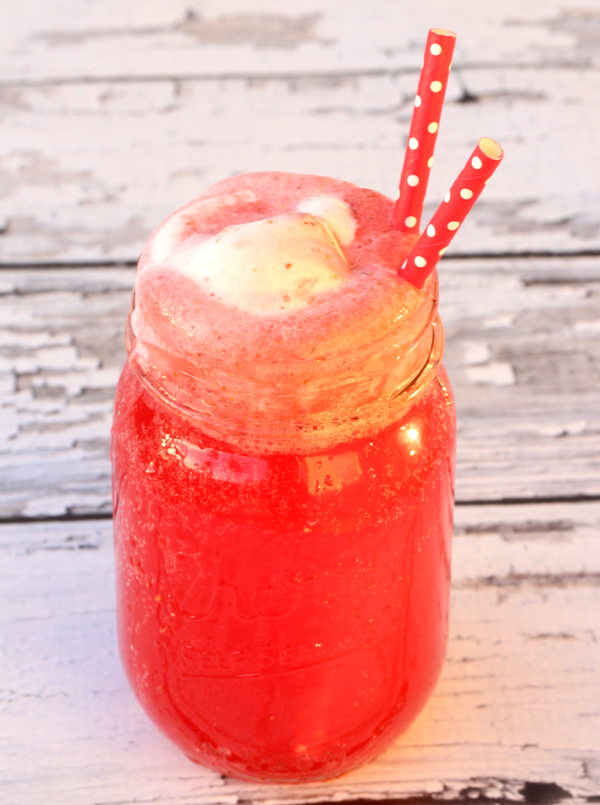 Strawberry Punch Recipe! (Just 4 Ingredients!)
Ingredients
2 Liters Strawberry Fanta, chilled
1 package frozen Strawberries (16 oz.), thawed
2 cups Sprite, chilled
6 scoops Breyer's Strawberry Ice Cream
Instructions
Add 1 cup water and thawed Strawberries to blender, and puree.
Pour mixture into large punch bowl.
Add Sprite and Strawberry Fanta to punch bowl, and stir well.
Just prior to serving, add 6 scoops Strawberry Ice Cream to punch bowl, stir and serve. Enjoy!
Yum
What You'll Need for This Recipe:




Craving more delicious Recipes?  Get inspired below…
If you need an easy beverage to take to the party, look no further!  This easy Harvest Party Punch Recipe is such a fun drink to serve at fall parties and Thanksgiving day feasts!  Even better, you'll only need 3 ingredients!

Who doesn't love a wallet full of gift cards… and they're even better when they're FREE!  Check out these Easy Ways to Earn Free Grocery Gift Cards!
This Tropical Party Punch Recipe is has such a fun tropical vibe that will create a little paradise for your taste buds.  The best part?  It's just 3 ingredients, and you've got the hit of the party!

Enjoy a little taste of the tropics with this easy Tropical Slush Recipe! This delicious Tropical Slush is the perfect way to cool down on a hot day, but is sure to refresh you any day of the year! You are about to develop a fresh crush… on this amazing slush!

Looking for a refreshing beverage that is seriously easy to make?  Skip a trip to the convenience store and beat the heat at home with this thirst-quenching Cherry Slush Recipe!

Now are you ready to meet my favorite new shake?  Let me introduce you to Strawberry Coconut bliss!  That's right… this Strawberry Coconut Protein Shake Recipe is like a little splash of fruity tropical heaven!  Simple to make and oh-so delicious!
You've just come across your new favorite summer go-to beverage… this Red Bull Slushie Recipe! It's one part ice cold deliciousness, one part Red Bull pick-me-up. Two simple ingredients to give you the ultimate summer kick in the pants!
Craving an icy cold drink?  You'll fall in love with this outrageously delicious Lemon Slush Recipe! This Lemonade Slush Recipe is so easy to make and super delicious… a must for all lemonade lovers!  Prepare to taste the best frozen lemonade ever!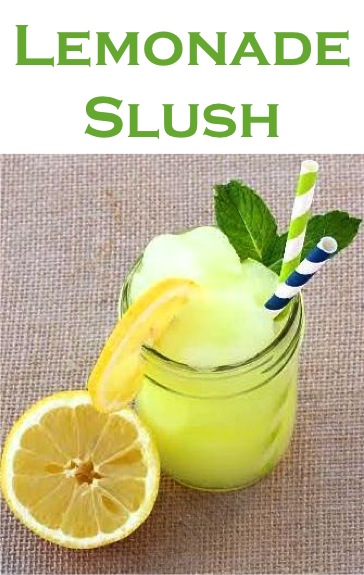 Looking for a tasty way to cool down on a hot day? These 19 Easy Summer Drink Recipes are so simple to make and the frozen chill will cool you off in no time!  Get ready for some seriously delicious summer refreshment!

This savory Grilled Mexican Style Corn will be the best Corn on the Cob you've ever tasted! This Mexican Corn is the just like the corn you can get from the authentic street vendors in Mexico.  Seasoned to perfection and exploding with flavor!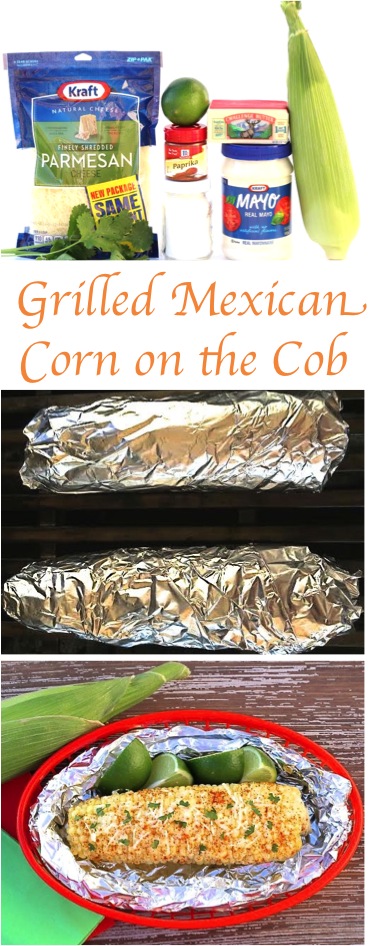 These divine lobster tails are so easy to grill for a super-delicious lobster experience that's speedy enough for weeknight meals, perfect for celebrations, or will win you those brownie points for a Dinner date night at home.
Are you looking for that perfect dessert you can make on your upcoming camping trip? This Campfire Banana Boats Recipe is crazy delicious and the ultimate dessert! Just 4 easy ingredients and you've got some seriously delicious dessert.

Are you looking for a delicious way to warm up on a chilly day?  Skip the Hot Chocolate tonight and try this yummy Hot Vanilla Recipe instead!  Winter just seems better when you have a delicious warm drink in your hands!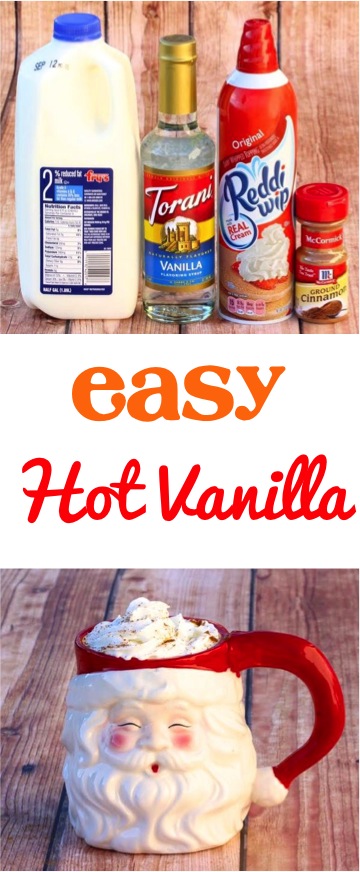 This Crock Pot Cranberry Apple Cider Recipe is the perfect beverage to serve this holiday season at your Fall Parties and Christmas celebrations, and will instantly become a family favorite!  Just dump 5 easy ingredients into your Crock Pot and you're done!

Find more fun DIY Tips and Tricks here…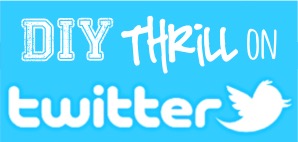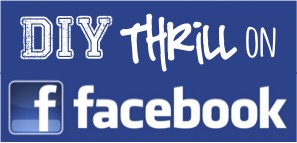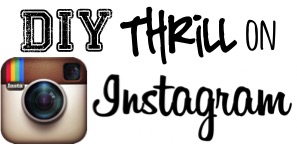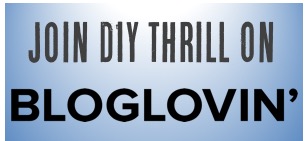 What are your favorite Punches to serve up at parties?
Share with us in the comments below!