Conceal your cash and valuables with these 15 fun Money Hiding Tricks!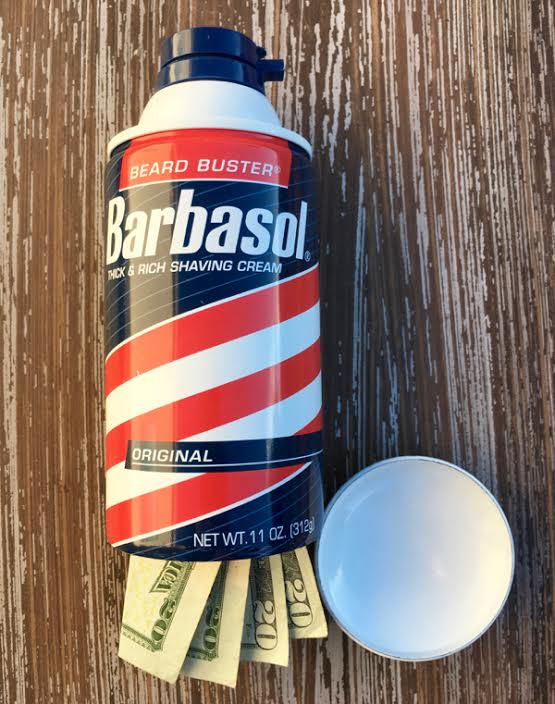 Looking for some creative and sneaky ideas for fun places to hide your jewelry, money, or other valuables?  Check out these 15 Clever Money Hiding Tricks!
Money Hiding Tricks:
Simply pop off your case, stash some cash, pop your phone back in, and you're done!  Talk about an easy way to have cash on hand!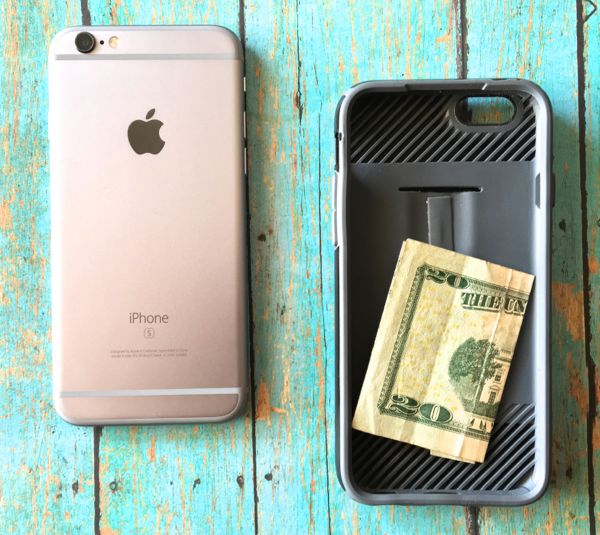 Made from a genuine product container, this Men's Speed Stick Safe is perfect for cars, luggage, and gym bags!
This is the custom Barbasol Can Safe I got a few years ago and I love using it to stash away cash and valuables.  Seriously… nobody wants to steal someone's shave cream, right? 🙂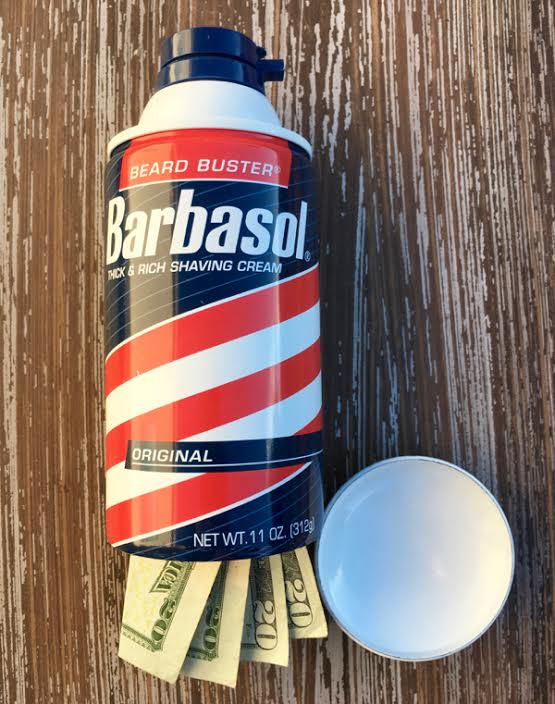 This Ajax Bleach Safe is a foolproof way to conceal your valuables, and it will blend right in with your other cleaners!  Who steals Ajax?
With this Home Dictionary Locking Safe you can easily hide your belongings where nobody would ever think to look!  This is the exact one I got years ago and I absolutely love it!
This Coca Cola Coke Soda Can Safe is made from a real can.  It even weighs the same as a full can of soda!  We have a Dr Pepper one just like this.
These Arizona Green Tea Can Safes are handcrafted from a real Arizona Green Tea can.  They weigh the same as a full can and feature an undetectable screw off top!
Stash your cash in a spot no one would think to look… in your wall clock!
No thief would think to look in your cans of soup for money!
Stash away your cash in this fully functional Hair Brush with a secret false top that unscrews to display your hidden stash!
This Axe Body Spray Safe is literally a can of axe with a screw off bottom.  No one will ever guess you're hiding money and valuables inside your body spray!
Manufactured from a new Glade Air Freshener container, these cans have an undetectable screw-off bottom allowing you to hide your jewelry, money, or other valuables in plain sight!
Hide your jewelry, money, or other valuables with this clever Aussie Hair Spray Safe!
This is a real working lint roller, however the bottom unscrews so you can hide your valuables!
This Del Monte Can Safe will blend in with the cans in your pantry!
Heading out of town or just looking for some simple ways to make your home more secure? These DIY Home Security Tricks are perfect for keeping your home more secure this fall!