Conceal your cash and valuables with these 15 fun Money Hiding Tricks!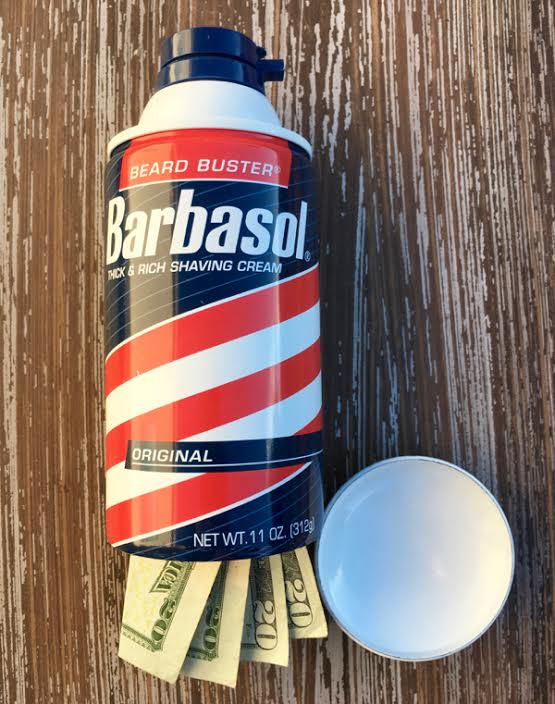 Looking for some creative and sneaky ideas for fun places to hide your jewelry, money, or other valuables?  Check out these 15 Clever Money Hiding Tricks!
Money Hiding Tricks:
Simply pop off your case, stash some cash, pop your phone back in, and you're done!  Talk about an easy way to have cash on hand!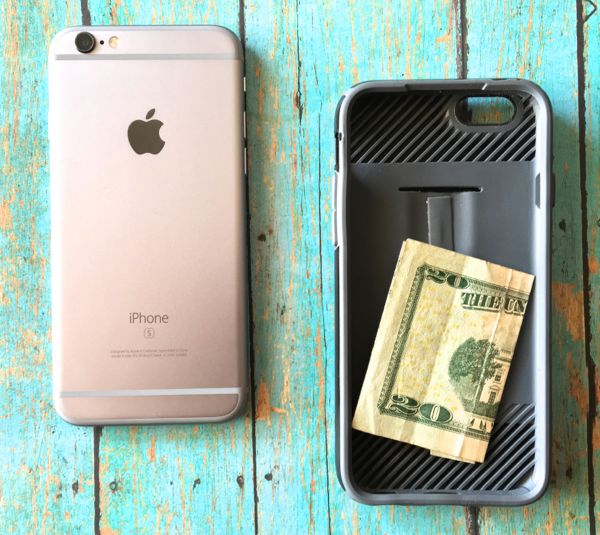 Made from a genuine product container, this Men's Speed Stick Safe is perfect for cars, luggage, and gym bags!
This is the custom Barbasol Can Safe I got a few years ago and I love using it to stash away cash and valuables.  Seriously… nobody wants to steal someone's shave cream, right? 🙂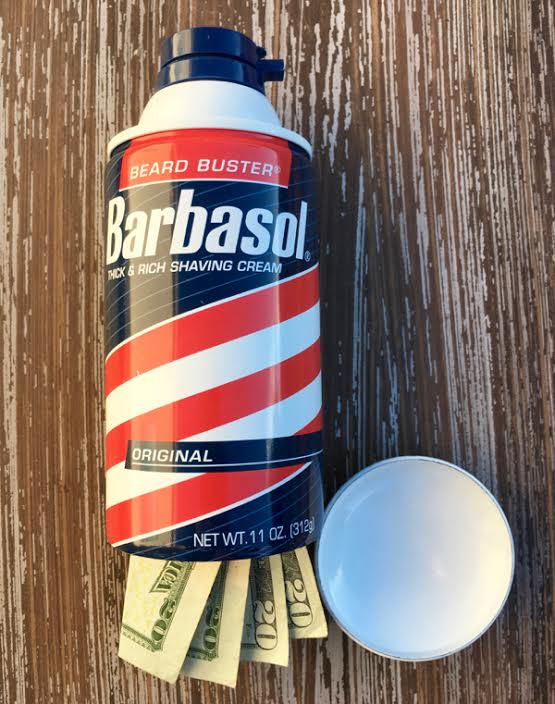 This Ajax Bleach Safe is a foolproof way to conceal your valuables, and it will blend right in with your other cleaners!  Who steals Ajax?
With this Home Dictionary Locking Safe you can easily hide your belongings where nobody would ever think to look!  This is the exact one I got years ago and I absolutely love it!
This Coca Cola Coke Soda Can Safe is made from a real can.  It even weighs the same as a full can of soda!  We have a Dr Pepper one just like this.
These Arizona Green Tea Can Safes are handcrafted from a real Arizona Green Tea can.  They weigh the same as a full can and feature an undetectable screw off top!
Stash your cash in a spot no one would think to look… in your wall clock!
No thief would think to look in your cans of soup for money!
Stash away your cash in this fully functional Hair Brush with a secret false top that unscrews to display your hidden stash!
This Axe Body Spray Safe is literally a can of axe with a screw off bottom.  No one will ever guess you're hiding money and valuables inside your body spray!
Manufactured from a new Glade Air Freshener container, these cans have an undetectable screw-off bottom allowing you to hide your jewelry, money, or other valuables in plain sight!
Hide your jewelry, money, or other valuables with this clever Aussie Hair Spray Safe!
This is a real working lint roller, however the bottom unscrews so you can hide your valuables!
This Del Monte Can Safe will blend in with the cans in your pantry!
Looking for more fun DIY Ideas?  Get inspired below…
Heading out of town or just looking for some simple ways to make your home more secure? Check out these clever DIY Home Security Tricks!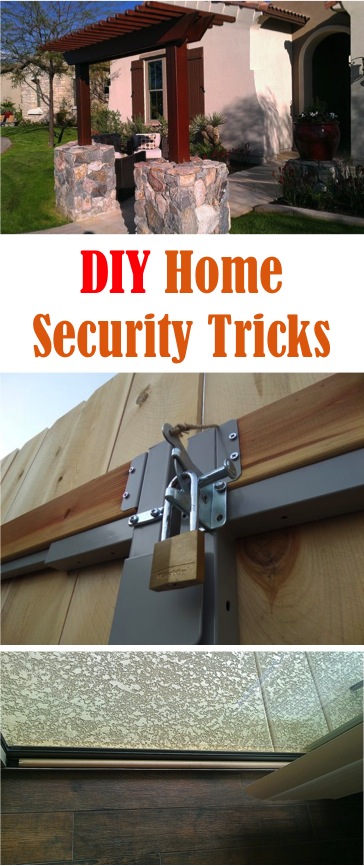 These Easy Garage Organization Ideas will transform your cluttered garage into a tidy, organized space in no time!  No longer will you have to buy something and wonder if you have that same item somewhere in your garage… you'll know what you've got and where you've got it.
You can never predict those nights when the power will go out, but you'll love having this Altoid Tin Candle on hand!  It's the ultimate compact survival essential for those unexpected emergency situations!

Do you have your Homemade Survival Kit ready?? Nobody ever plans to be in a survival situation, but when the unexpected actually happens, you'll give yourself a little pat on the back and thank yourself for planning ahead!  These kits are great to take Camping, too.

Do you ever have a hard time trying to start a fire from scratch?  This Easy Fire Starter makes starting a fire a breeze!  The combination of dryer lint and wax in these homemade fire starters are the perfect way to get your fire going quickly!

Did you know Altoid Tins also made great little survival kits?  These Mini Survival Kits are quick and simple to make, and the perfect addition to your hiking backpack, camping gear, or your car's glovebox.
Planning an outdoor adventure or just looking for some fun new gear for your next camping trip?  These 11 Best Camping Gear and Gadgets are some of my absolute favorite things to have on hand when camping!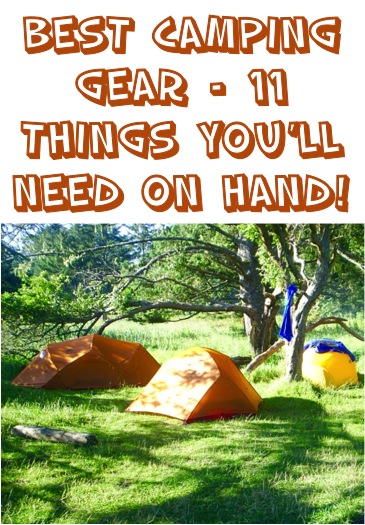 Have you ever forgotten to shut the garage door, lock the doors, or turn the coffee maker off?  So have I!  Thankfully, there are so many benefits of the new Smart Home Technology Trends… like helping us out when we forget a thing or two!
Find more fun DIY Tips and Tricks here…