On the hunt for some fun gifts for the Star Wars lovers in your life?  Check out these Star Wars Gift Ideas they'll love!

Got some Star Wars lovers on your gift list?
Check out these fun and unique Star Wars Gift Ideas, and stash away some fun gifts they'll love!
Related:
Star Wars Gift Ideas:
Give the gift that will keep on giving with this epic "May The Froth Be With You" Star Wars Coffee Mug.
Fit in perfectly at any ugly sweater Christmas party with these fun Star Wars Ugly Christmas Sweaters!
Remember when Princess Leia said "I love you" to Hans Solo he said "I know"? You'll love these hilarious pillow covers! 🙂
Buy and collect rent from iconic Star Wars locations in this fun Star Wars-themed Monopoly game!
Are you a bacon lover/ Star Wars lover?  If so, this shirt is perfect for you!
Decorate your living room with these fun Star Wars Storm Trooper Pillow Covers!
Stash your cash in a fun Star Wars Rebel Alliance Wallet!
This fun Star Wars tie shows the blueprint of the Millennium Falcon!
Star Wars lovers will absolutely love this fun color changing Darth Vader 3D Lamp!
This soft Star Wars Plush Blanket makes the perfect gift!
Your car rides are about to get a whole lot more interesting with these fun Chewbacca Seatbelt Covers!
These fun Star Wars Projector Pens project Star Wars images out of the top of the pen!
Pour in hot liquid and watch the heat activated lightsabers appear from the hilts!
This fun Darth Vader Toaster will toast the Star Wars logo onto your bread!
Freshen up your home or car with these Star Wars Stormtrooper Air Fresheners!
Add a touch of fun to the Christmas season with these fun Star Wars socks!
This epic Light Saber Water Bottle makes a perfect stocking stuffer!
Your waffles are about to get a whole lot more exciting with this Star Wars Death Star Waffle Maker!
You'll love this fun Star Wars Storm Trooper American Gothic T-Shirt!
Who wouldn't want to wake up in the morning to this LEGO Star Wars Darth Vader Alarm Clock?
Make baking and cooking in the kitchen fun with this epic Han Solo Apron!
This Star Wars C-3pO Ornament is such a fun stocking stuffer, and would look SO fun on your Christmas tree!
This stainless steel Light Saber Spatula is perfect for use on the grill or in the kitchen!
These Star Wars Boxer Briefs are the ultimate stocking stuffer!
Open your mouth slightly to hear Chewbacca roar, open it wider, and the roar gets louder!
These Star Wars R2-D2 Measuring Cups make baking even more fun!
One of the most epic Star Wars Gift Ideas, this Nerf Blaster features light effects and glow-in-the-dark darts!  So fun for kids… and BIG kids!
Keep track of your keys or work badge with this fun BB-8 Lanyard!
Even dogs can join in on the Star Wars mania!  Get your dog a fun new toy with these Star Wars dog toys!
Master the kitchen with this fun Star Wars Stormtrooper Apron!
This hilarious Star Wars Chewbacca is perfect as a decorative pillow or nap time buddy!

Add some Star Wars fun into game night with these Star Wars Playing Cards!
Bring to life some thrilling scenes from Star Wars with this LEGO Star Wars Rey's Speeder!
Launch into action and adventure in the world of Star Wars with this Extendable Lightsaber!
This Star Wars Princess Leia Knit Beanie is perfect for a themed party, or just when you feel like being a little silly on a chilly day!
There is no better way to drink your morning coffee than with Chewbacca smiling back at you, right?
These Star Wars Chewbacca Slippers are the perfect gift to keep those feet warm and cozy all winter long!
Enhance your kitchen experience with this epic Darth Vader Apron!
This fun little LEGO set is a miniature version of the Snowspeeder featured in the Star Wars movies! One of my favorite Star Wars Gift Ideas.
Cover up those bumps and bruises with these Star Wars Assorted Adhesive Bandages!
On the hunt for more fun Gift Ideas?  Get inspired below…
On the hunt for some fun gifts for the football lovers in your life?  Check out these Stocking Stuffers for Football Lovers!
Give your furry, or feathered,  friend some new toys and treats this Christmas with these Fun Pet Stocking Stuffers!
Are you on the hunt for some trendy baseball stocking stuffers for all the baseball lovers in your life?  This Christmas, give the gift that baseball fans really want, fun baseball gear with their favorite team's logo on it!  Check out this list of Stocking Stuffers for Baseball Fans!
These creative and unique Gardening Gift Ideas are sure to be a hit!  Check out the list below to stash away some fun gifts they'll love!
Find more fun DIY Tips and Tricks here…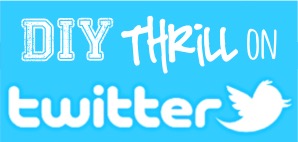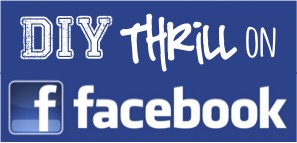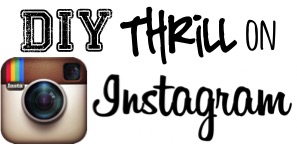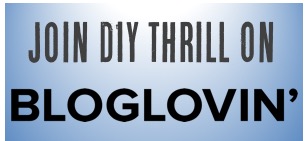 Save
Save