Love Reese's?  You'll absolutely love these yummy Reese's Crescent Rolls!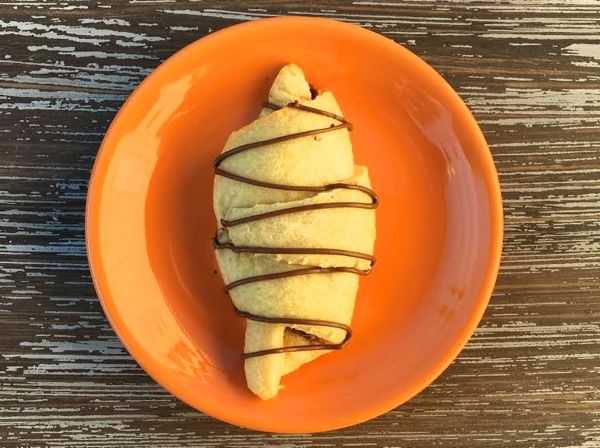 Do you love Reese's as much as I do?  Reese's lovers will instantly fall in love with the yummy flavors of Reese's Peanut Butter Spread wrapped up in warm flaky crescent rolls!  Reese's Crescent Rolls are so easy to make… and just 3 Ingredients!
You never know… you might just find your new favorite dessert!
Are you ready for the recipe?
Related: 

Reese's Crescent Rolls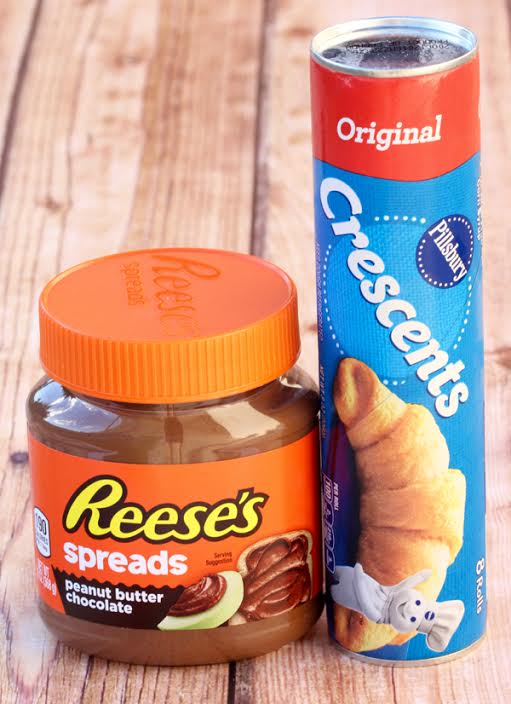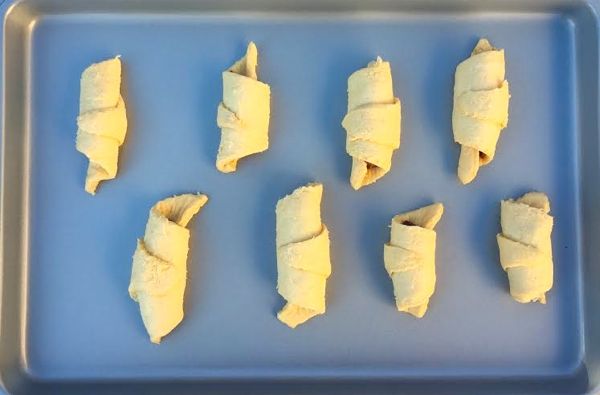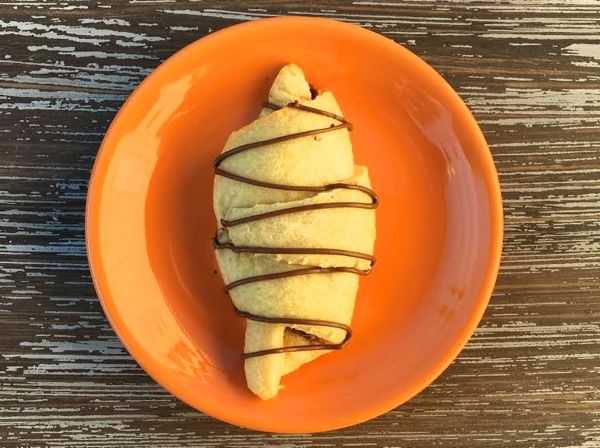 You can score Free Gift Cards or PayPal Money every time you shop!  Do you use this app, too??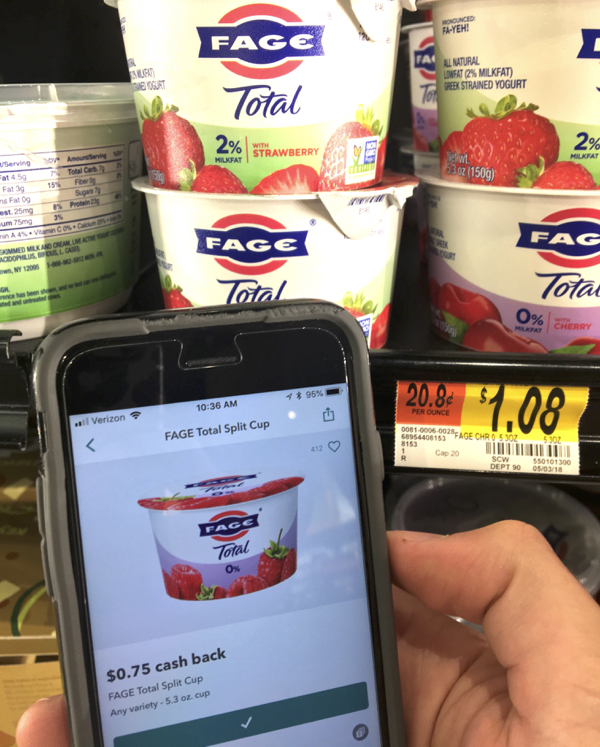 Reese's Crescent Rolls
Love Reese's? You'll absolutely love these yummy Reese's Crescent Rolls!
Ingredients
8 ounces refrigerated Pillsbury Butter Flake Crescent Rolls (1 package)
1 Jar Peanut Butter Chocolate Reese's Spread
Optional: Melted Chocolate Chips for drizzle topping
Instructions
Preheat oven to 350 degrees.
Carefully unroll Crescent Roll Dough and separate into 8 triangles.
Lay triangles flat on large nonstick cookie sheet.
Spoon approx. 1½ tbsp. Peanut Butter Chocolate Reese's Spread onto each triangle.
Carefully roll up Crescent Rolls and bake for approx. 10 minutes or until done.
Optional: Drizzle with melted Chocolate Chips. Enjoy!
What You'll Need for This Recipe: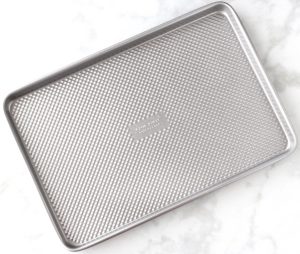 Craving more delicious Dessert Recipes?  Get inspired below…
Need a quick and easy dessert?  These Strawberry Cheesecake Crescent Rolls are so easy to make and absolutely delicious!  What could be yummier than strawberry and cream cheese wrapped up in a warm buttery crescent roll?

Pucker up and get ready for some serious smiles when you make this 3 Ingredient Lemon Dump Cake Recipe for your family this week!  It's about as easy as desserts can be, and is bursting with lip-smackin' lemon flavor!

On the hunt for another savory Recipe?  These easy Caramel Apple Crescent Roll Bites are insanely delicious, combing the incredibly yummy flavors of caramel and apple to make the ultimate dessert!

Cake Mix Banana Bread?  Yep… you read that right!  This EASY 5 Ingredient Cake Mix Banana Bread Recipe is the solution for those banana bread cravings!  Made with real bananas, this delicious bread is the perfect addition to your brunch or dessert menus!

Are you craving a seriously delicious lemon pastry?  This heavenly mouthwatering 3-Ingredient Lemon Crescent will have you coming back for more!  It's creamy lemon filling wrapped up in a crescent and covered in powdered sugar… you just can't go wrong!  You'll absolutely love this Easy Lemon Crescent Rolls Recipe!

Key Lime Pie is one of my favorite desserts, so it's no surprise these Key Lime Angel Food Cake Barstop my dessert list!  What could be easier than 2 ingredients, right?  Combining Key Lime Pie filling and Angel Food Cake is a recipe for success!

What better way to satisfy your pumpkin cravings than with these delicious Pumpkin Crescent Rolls!  Every bite is filled with the delicious flavors of Pumpkin Pie and Pumpkin Spice all wrapped up in a warm yummy crescent roll topped with Powdered Sugar!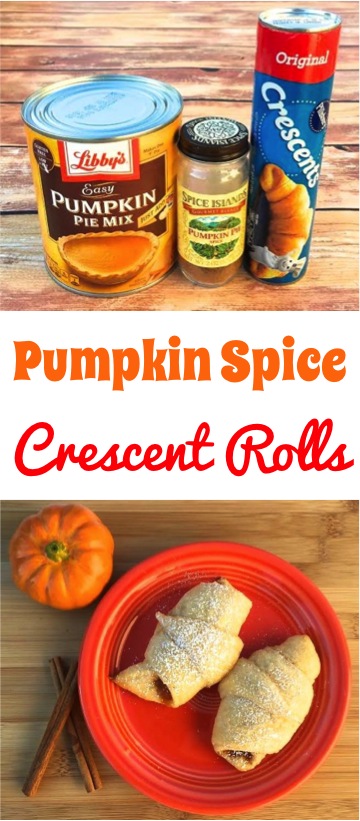 Every dinner deserves a delicious dessert, and this by far is one of my fall favorites!  The delicious flavors of Carmel and Apple explode in this yummy Crock Pot Caramel Apple Dump Cake Recipe! With just 4 ingredients, this Dump Cake recipe is crazy easy!

Nothing satisfies your sweet tooth quite like this Lemon Cake Mix Cookies Recipe! With just 4 ingredients, these Cake Mix Cookies are so easy to make and the perfect combination of tart and sweet.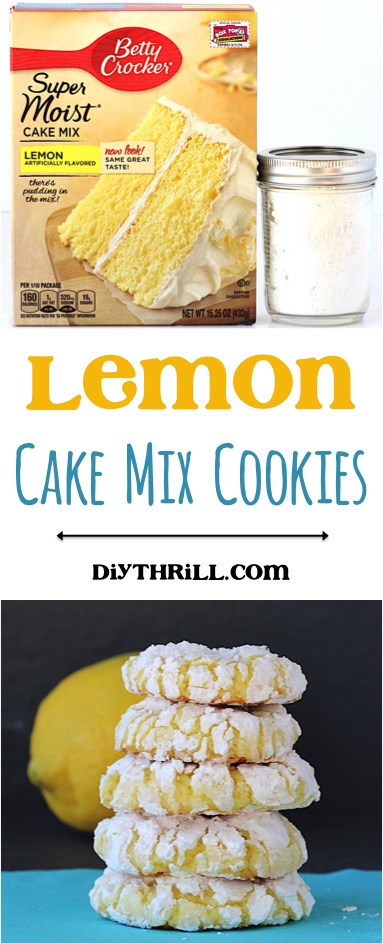 Don't have time for long and complex recipes?  I don't either!  That's why I absolutely love this Easy 3 Ingredient Dump Cake Recipe.  All you have to do is dump it in and walk away!  How's that for complicated?  😉  Are you ready for some Lemon Blueberry goodness?

Who doesn't like an easy dessert?  These 4 ingredient or less Crescent Roll Desserts make the perfect end to any meal.  Easy to make and always such a hit with family and friends.  Serve them up as a weekend Brunch treat or an easy, delicious Dessert!

Dreaming of starting your own blog?  Skip the commute, work from home, and turn your dream job into a reality for just $2.95 a month!  It actually doesn't take long at all to start your blog, and I'll share some easy steps for How to Start a Blog in 20 Minutes!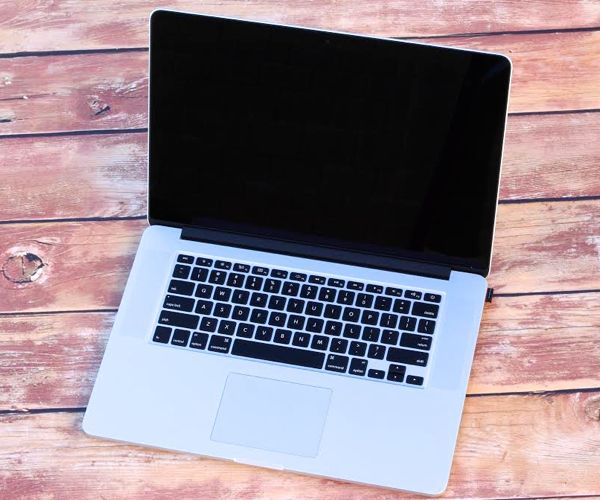 Tried this Reese's Crescent Rolls Recipe?
Share with us in the comments below!