These DIY Home Security Tricks are perfect for keeping your home more secure this summer!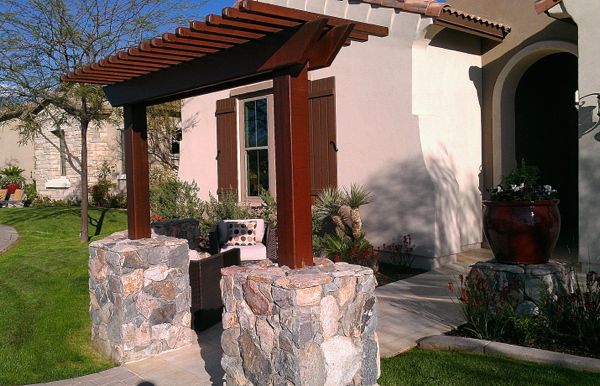 Heading out of town or just looking for some simple ways to make your home more secure?
Check out these clever DIY Home Security Tricks!
DIY Home Security Tricks :
Secure your Front Door
1: If you are going to be gone for awhile, ask a neighbor or friend to check your front door for packages, newspapers, or flyers. If your front door gets cluttered with papers, it's obvious you're not home.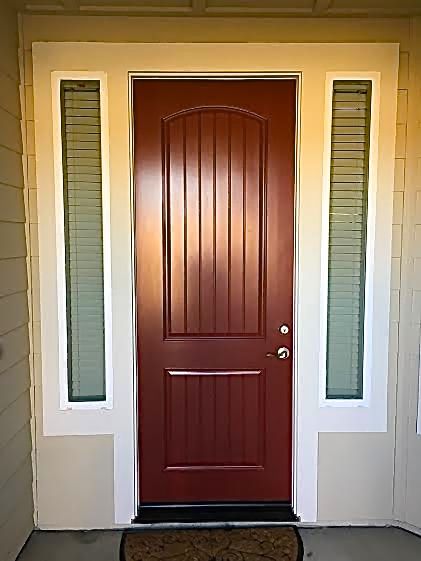 2: If you are leaving on a vacation, or you don't get home until dark, consider putting your lamps on timers so it looks like someone is home.  I always keep several lamps on timers when I'm away.
3: It's a smart idea to keep your gate padlocked.  It is such a simple way to deter any potential burglars.  Here is how I do it on my gate…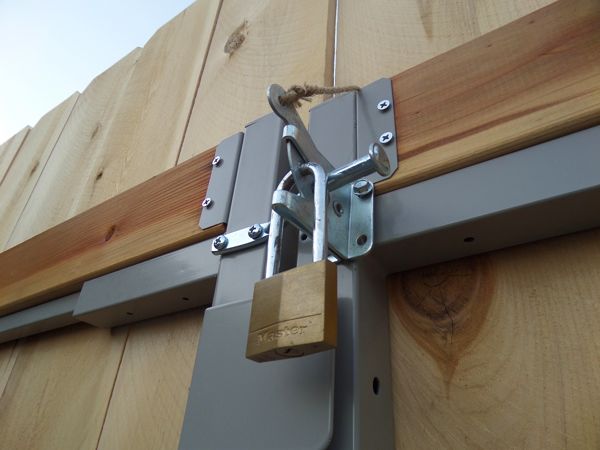 4: How would you like to be able to store cash, jewelry, and valuables in plain sight?  This Ajax Bleach Safe Can is a foolproof way to conceal your valuables, and it will blend right in with your other cleaners.
5: Are you looking for the perfect place to stash your valuables?  With this Home Dictionary Locking Safe you can easily hide your belongings where nobody would ever think to look!  This is the exact one I got years ago and I absolutely love it!
6: This custom Barbasol Can Safe is the same one I got a few years ago and I love using it to stash away cash and valuables.  Seriously… nobody wants to steal someones shave cream.  Yuck!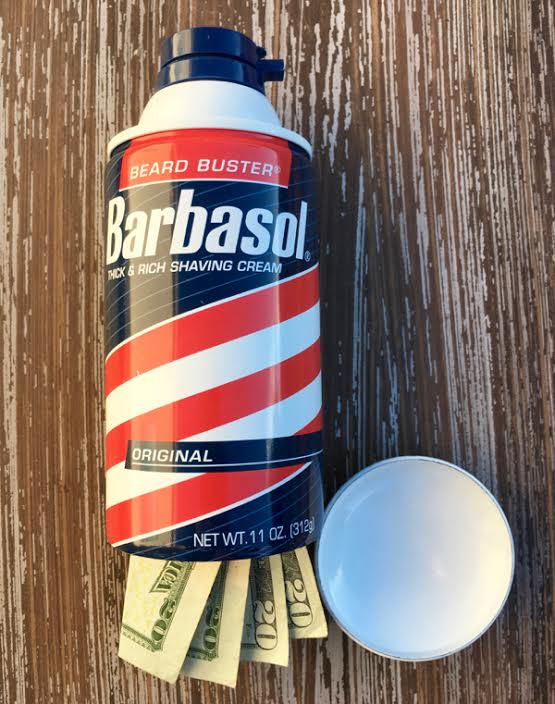 7: I always like to keep a flashlight handy in my nightstand, and this Tactical Flashlight is a great one to have on hand!
8: No trespasser will want to sneak into your backyard with this intimidating Beware of the Dog Sign. (No dog necessary 🙂 )
9: Magnetic Door Alarms can be loud and quickly scare away an intruder.  They're a simple, low cost way to add a loud alarm!  These work great… I have placed them by my front door, back door, sliding doors, and windows!
10: It's a smart idea to use a Wooden Dowel or a Sliding Glass Security Bar in your sliding glass door to prevent intruders from prying the door open.  Here's how I use mine.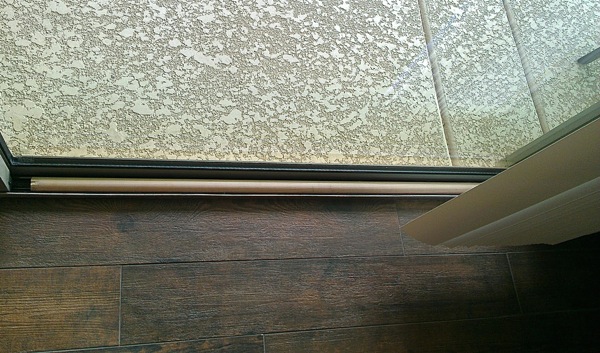 11: Even if you don't have an expensive security system in your home, there's no reason why you can't appear to have one. 🙂 Keeping a Home Security Sign in your front yard at all times is an excellent way to scare away intruders without paying for an expensive home security system.
Looking for more fun DIY ideas?  Get inspired below…
Looking for some creative and sneaky ideas for fun places to hide your jewelry, money, or other valuables?  Check out these 14 Clever Money Hiding Tricks!
These Easy Garage Organization Ideas will transform your cluttered garage into a tidy, organized space in no time!  No longer will you have to buy something and wonder if you have that same item somewhere in your garage… you'll know what you've got and where you've got it.
You can never predict those nights when the power will go out, but you'll love having this Altoid Tin Candle on hand!  It's the ultimate compact survival essential for those unexpected emergency situations!

Have you ever forgotten to shut the garage door, lock the doors, or turn the coffee maker off?  So have I!  Thankfully, there are so many benefits of the new Smart Home Technology Trends… like helping us out when we forget a thing or two! Make your home a little smarter and help with your DIY Home Security Tricks with these easy Smart Home Technology Trends!
Check out this clever trick for keeping your front door more private!

Do you ever have a hard time trying to start a fire from scratch?  This Easy Fire Starter makes starting a fire a breeze!  The combination of dryer lint and wax in these homemade fire starters are the perfect way to get your fire going quickly!

Nobody ever plans to be in a survival situation, but when the unexpected actually happens, you'll give yourself a little pat on the back and thank yourself for planning ahead! That's right… it's time to make your very own Homemade Survival Kit!  These also make great gifts for friends and family!

In addition to having a Homemade Survival Kit on hand, take a few minutes to put together a DIY Mini Survival Kit! These Mini Survival Kits are quick and simple to make, and the perfect addition to your hiking backpack, camping gear, or your car's glovebox.
Are you looking for some fun beach decor for your home? This Easy DIY Seashell Night Light is perfect for adding some beach style on a budget to your home!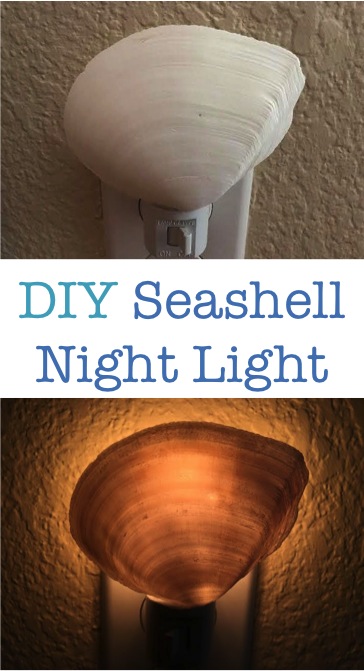 Planning an outdoor adventure or just looking for some fun new gear for your next camping trip?  These 11 Best Camping Gear and Gadgets are some of my absolute favorite things to have on hand when camping!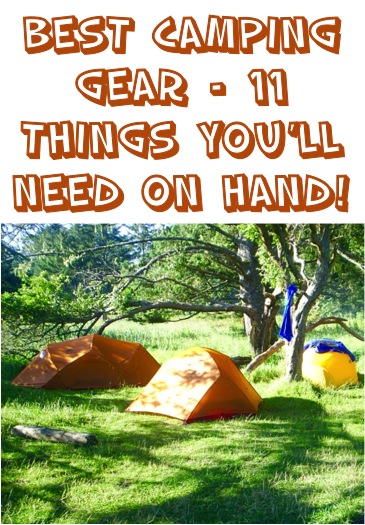 Find more fun DIY Tips and Tricks here…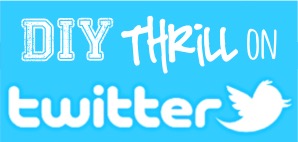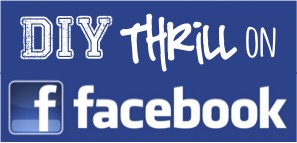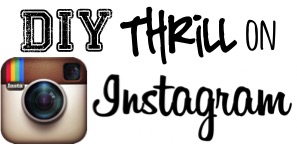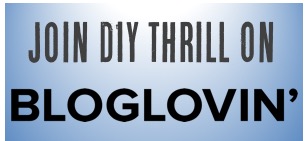 Got some DIY Home Security Tricks?  Leave a comment & share!